In an Idaho county the size of New Jersey, investigators are searching the rugged terrain for 25-year-old Shawnta LaRae Pankey, a missing mother last seen on surveillance cameras with her boyfriend outside their Grangeville, Idaho apartment in the early morning hours of April 15.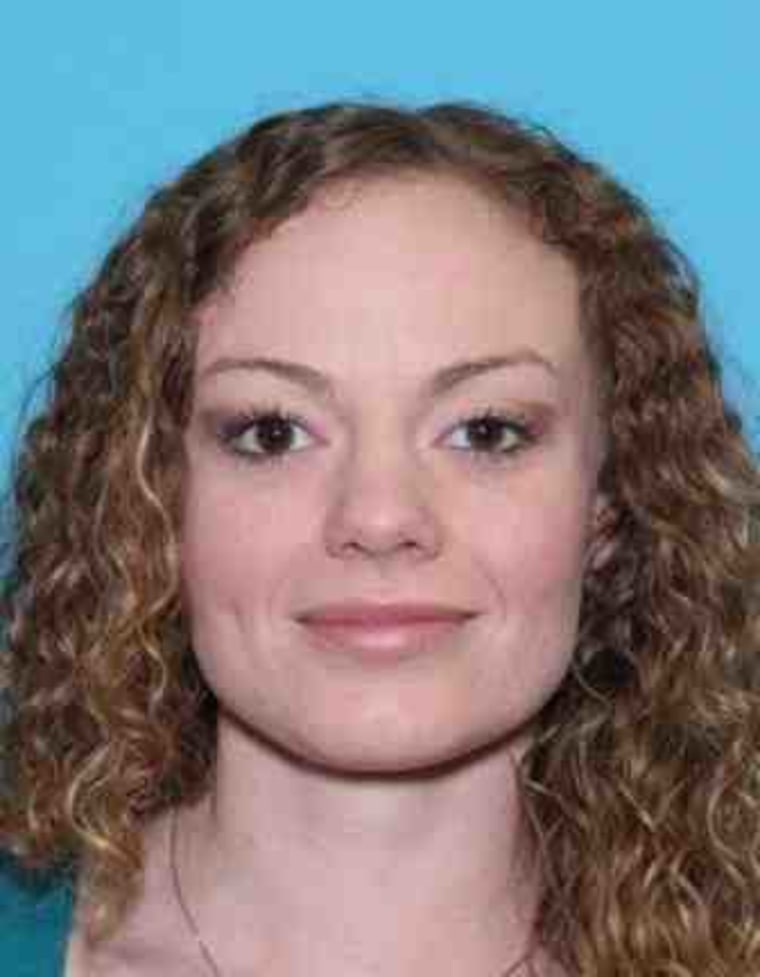 "Her and her boyfriend were last seen at 2:30 a.m. leaving their apartment, packing up gear to go camping," Shawnta's mother LaDena Morris told Dateline. LaDena said going camping wouldn't have been abnormal for the couple, but it was that day. "Shawnta was supposed to pick Sophie, her daughter, up from my house at 5:00 p.m. that evening. So why would they even bother going camping if they weren't even going to be spending the night there?"
According to the boyfriend's statements to authorities, he and Shawnta had set up their campsite at Pine Bar campgrounds around 10:00 a.m. on the 15th. He told police they got into an argument along the Salmon River, and Shawnta walked away.
Idaho County Sheriff Doug Giddings told Dateline Shawnta's boyfriend said that was the last time he saw Shawnta. Dateline was unable to reach the boyfriend for comment.
Shawnta's mom LaDena said her daughter's boyfriend texted her around 3:30 p.m. that day and asker her if she was with Shawnta.
"I said, 'No. She's supposed to be with you. And she's supposed to pick her daughter up at 5:00 tonight,'" LaDena said. "And then he said, 'Well, she's not.' I kept texting him and calling him trying to get more information. But he never talked to me again."
LaDena hoped her daughter had gone somewhere with a friend and would still arrive to their pre-arranged meeting spot at 5:00 p.m. to pick up her daughter Sophie. But 5:00 p.m. came and went. Shawnta never showed up.
"We waited 45 minutes and she didn't show up," LaDena said. "[Her boyfriend] and her shared a phone, but he had it and wasn't answering. She would've found a way to call me, if she could. She would have never ran off and left Sophie."
The next morning, LaDena reported Shawnta missing to the Idaho County Sheriff's Office.
A Facebook post by the Sheriff's office says they, along with the Idaho County Sheriff's Search and Rescue, the Idaho Dept. of Fish and Game, the Bureau of Land Management, and the Cottonwood Police Department, began searching the area around Pine Bar and Graves Creek. But Sheriff Giddings says nothing of significance was found, and it's difficult to know where to keep searching.
"This county alone is 8,500 square miles. It's a huge county, and it's rough terrain. Where do you begin to look?" Sheriff Giddings told Dateline. "Most likely place? The river."

Sheriff Giddings said detectives have searched along the river and the road using both volunteers and trained dogs.
"We talked to [the people at] all the nearby houses and no one saw her. We covered everywhere where [the boyfriend] said she was last seen," he said. "We just haven't come up with anything."
Sheriff Giddings told Dateline that Shawnta's boyfriend "appeared to be cooperative at first," and spoke with authorities, but he was unable to provide anything of significance to lead them to Shawnta.
"We don't have a crime yet, so we don't have any suspects. We may have a crime, but we don't know it yet," Sheriff Giddings said. "Does someone just disappear? It's possible. But is it probable? No."
Private Investigator Daniel Landis of D.L. Investigating is working with Shawnta's family to help find her. Investigator Landis told Dateline that missing persons cases are his "passion" and he has "spoken to over 100 people" in relation to this case.
"Whatever I find, I'll give custody over to [law enforcement]. I'll continue to assist them," he told Dateline. "It's not a competition when it comes to a human life."
Sheriff Giddings also told Dateline that law enforcement has been "totally cooperative" with the private investigator's efforts. Shawnta's mother LaDena says she just wants to find her daughter.
"I am still searching and there are fliers. Somebody could've took her. That happens – usually not around here, though," LaDena told Dateline. "I'm trying to find out who did what. But bottom line is: I'm just trying to find my kid."
"It's a tough one. We haven't had one like this in a long time," Sheriff Giddings said of Shawnta's case. "We've had several leads. We have those come in pretty steadily. But there's nothing to give us any decent lead."
LaDena says Shawnta's daughter Sophie is staying with her father in a neighboring town. LaDena says her granddaughter is sad, but thinks her mom is going to come home.
"Sophie is really sad," LaDena said. "[Shawnta's] whole life is Sophie. That's what she lives for. And she has a good heart, and she's very friendly. And she's always willing to help people."
Shawnta LaRae Pankey is described as being a white female who is about 5'4" tall and weighs 135 lbs. She has long, red, curly hair and brown eyes. She was last seen wearing a blue and green tank top, blue jeans, pink cowboy boots and possibly carrying a brown leather purse. If you have any information on Shawnta's whereabouts, please contact the Idaho County Sheriff's Dispatch Center at 208-983-1100.
7/15/2019 Update: Remains found May 5, 2019 were positively identified as Shawnta LaRae Pankey on May 9, 2019. According to a Facebook post by the Idaho County Sheriff's Office, Pankey's remains were found near Buffalo Eddy on the Snake River in Nez Perce County, Idaho. Nobody has been charged in connection with her death. The investigation continues.