It was a Friday night. So it was normal – expected, even – that 20-year-old Alexis Scott would be at a party with friends.
What wasn't expected was that Alexis would never come home.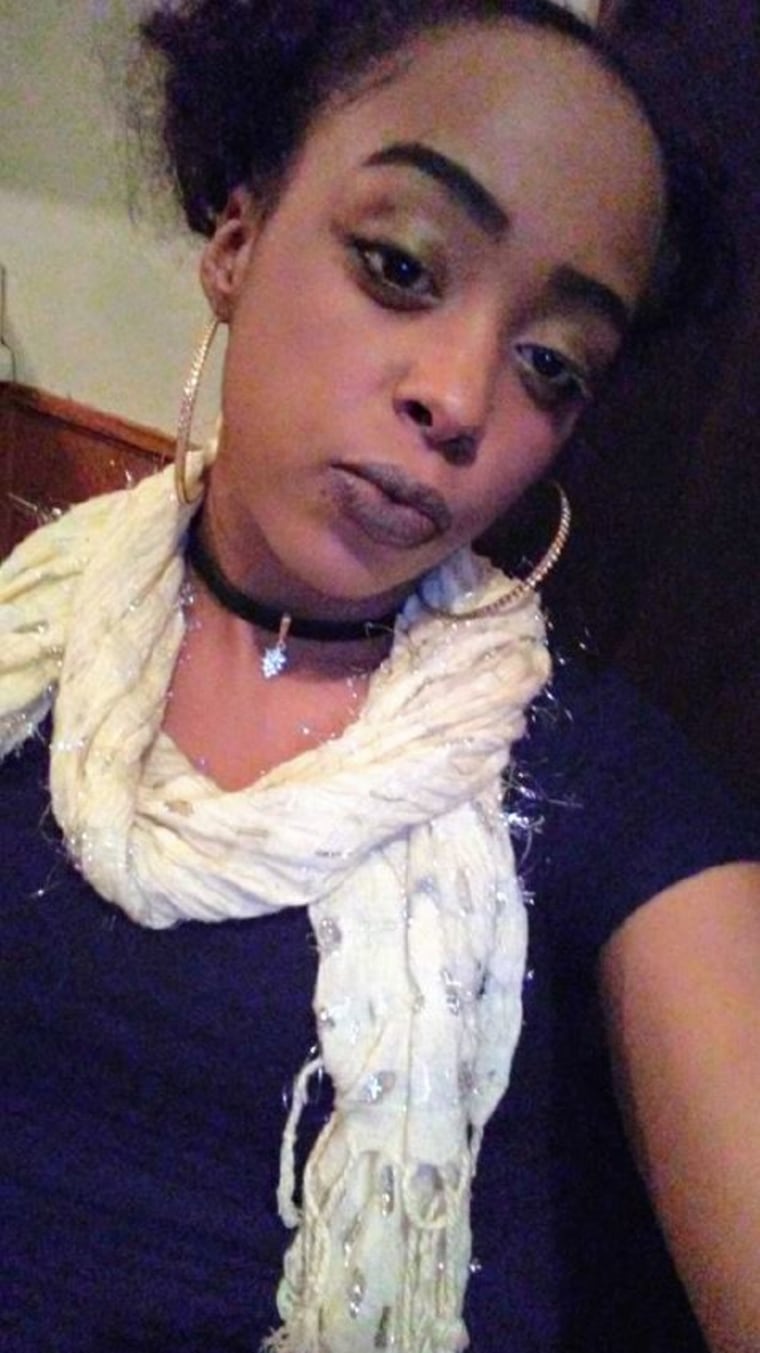 Police told Dateline that around 9:00 p.m. on Friday September 22, 2017, Alexis was last seen at a house party in her hometown of Peoria, Illinois.
How she left – and with whom – is unknown. Alexis's mom, April Allen, says her daughter took a cab to the party, so she did not have her own car there.
April grew worried when the next day, Saturday, came and went without Alexis returning any of her phone calls.
"Usually if she goes out to a party, she is back by sunrise," April told Dateline. "So I am calling her and calling her all of Saturday and all of Sunday – nothing."
After checking with Alexis's friends, April says her worries intensified. It was Tuesday at this point, and nobody had heard from her. What's more, Alexis's social media accounts had gone silent.
"When Wednesday came and there was still no posts, I knew something was wrong," April told Dateline.
On Wednesday September 27, April called the Peoria Police Department and reported her daughter missing. Police say they immediately got to work trying to verify where Alexis was last seen.
"We got information that she may have last been seen at this party, so that's what we have been trying to verify -- is whether or not it was her at the party," Captain Michael Mushinsky, of the Criminal & Special Investigations Division with the Peoria Police Department, told Dateline. "People that were at the party believe she was at the party."
A few days later, Peoria Police Department detectives went to the neighborhood where the party was held, and went door to door asking if anyone had any information on Alexis. Unfortunately, nobody said they did.
They also searched vacant houses in the area to see if they could find any physical evidence leading to Alexis's whereabouts. Again, they found nothing.
"We weren't getting a lot of information, so we ended up doing a search warrant at that address of where the party was, to try to get some more stuff going there," Captain Mushinsky said. "We collected some stuff there but [there] was nothing that stood out there, one way or another."
Police say the people who hosted the party said they didn't know Alexis well, and are cooperating with police. Captain Mushinsky also said he is "not sure" if there were alcohol or drugs at the party. He added that, as yet, there are no suspects or persons of interest named in Alexis's case.
Captain Mushinsky told Dateline that April says there have been "times when [Alexis] would go out for a while and wouldn't stay in touch for three to four days." This, though, Captain Mushinsky added, "would by far be the longest it had ever been that she hasn't at least touched base over some form of social media or the phone or something."
"I feel like I'm in a nightmare that cannot possibly be my life," April told Dateline. "We have a search team for Alexis and, when the weather permits, we go out. We also have fliers and give them out, putting them up everywhere."
Despite the lack of progress, Captain Mushinsky says police efforts are continuing and it is an ongoing investigation.
"We've definitely been pretty aggressive in how we're working it," he told Dateline. "We're following up on any lead we get. And if we get evidence that points us in any direction, we're going to follow it."
Alexis's two-year-old son, Tevin, lives with April and was under her care when Alexis disappeared.
"He sees the fliers all the time. I just told him she was away and she'd come back soon," April told Dateline. "I'm just trying to be a good mom for her and a good grandma for him."
According to a Peoria Police Department press release, Alexis was last seen wearing light colored blue jeans, a black zip-up hoodie with pink designs. Her hair was pulled back into a ponytail. She is described as being 5'1" tall and about 140 lbs. with brown eyes and long brown hair. She also has several tattoos: "royalty" on her inner left arm, paw prints on her right shoulder, "Trevon" on her right wrist, "Tevin Jr." on her right shoulder, and "Lily" on her left shoulder. Alexis has pierced ears and braces on her lower teeth.
If you have any information regarding Alexis Scott's disappearance, please call the Peoria Police Department at 309-673-4521 or Crime Stoppers anonymously at 309-673-9000.