After a loved one disappears, there are certain steps most everyone follows: report the person as missing to the police department, canvass the neighborhood, try to track down people who last saw the person. Knowing how to talk to a missing person's young child about the situation, however, is a unique challenge.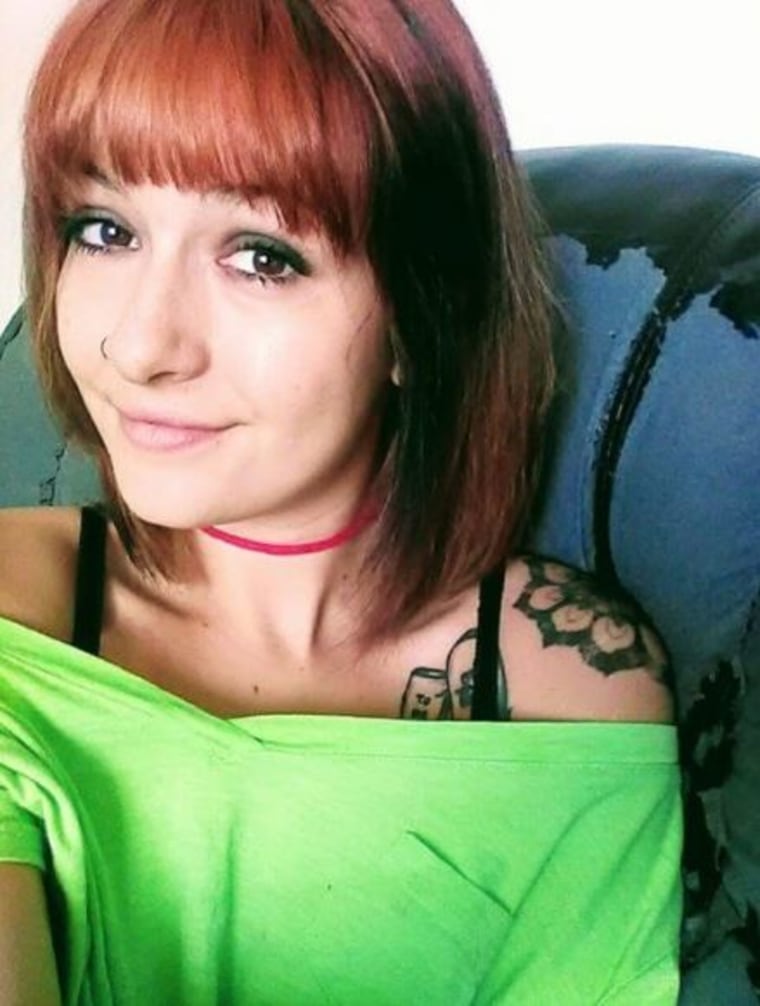 "In the beginning, she just knew that Mommy was missing," Julie Thomas told Dateline about her 4-year-old granddaughter Cora Thomas. "But now, three months later, she has overheard more. As careful as you are, she's going to hear."
It's a tragic series of events Cora has been hearing since her mother Danniella Vian, 25, vanished on July 17, 2018, according to a statement by the Mobile Police Department. That morning, Julie drove Danniella to a nearby car dealership in Mobile, Alabama. Danniella had been saving money from her job at P.F. Chang's and had finally saved enough to buy her own car.
"I pulled up to the dealership. She went inside, got the keys, and got her car," Julie told Dateline. "She was all excited. I assumed she was going back to her apartment to get ready for work."
Cora lives with her grandmother Julie, who is the mother of Danniella's boyfriend Tyler Thomas. Julie told Dateline that while her granddaughter has lived with her since she was born, Tyler and Danniella have always been a big part of Cora's life.
Julie says she last saw Danniella driving away from the dealership in her new car, a 2014 deep blue Chevy Cruze with a Pearl Motors temporary license plate on it.
Julie would later learn that, to celebrate the purchase, Danniella went out that night to a bar where her friend Randy Capps was bartending. Through conversations with Randy, Julie later learned that while Danniella was there, she was joined at the bar by a woman and a man named Denson White. Julie says Danniella was not close friends with the couple. The three of them decided to go to a different bar while they waited for Danniella's friend Randy to finish his shift.
Randy said he texted the group later that he had finished his shift and asked them to meet him at a third bar. In separate cars, Danniella, White and the other woman each drove to the third bar.
Julie told Dateline that during that drive from the second to the third bar, Danniella and White pulled into a gas station where Danniella allegedly told him she thought she had left her phone at the bar they'd just left.
According to Julie, White says he last saw Danniella following him on the road back to that second bar. But when he pulled into the bar, Danniella was no longer behind him.
"He said he went inside, found her phone, and then waited for her for about 20 minutes to see if she would show up," Julie told Dateline. "But she didn't. So he got in his car and went to [the third bar] where the rest of the group was."
Unaware of what had transpired the night before, Julie woke up to an unexpected phone call around 7:30 a.m. the next morning, Wednesday. It was Danniella's new friend Denson White, she said, calling to say he had Danniella's phone and wanting to know how to get it to her.
"I told him to take it to her work at P.F. Chang's," Julie said. Julie said she wasn't worried, because Danniella would often forget her phone places.
Julie had plans with Danniella on Thursday during the day, at the house. But Danniella didn't show up. By sundown, Julie grew concerned.
"At first I thought maybe she was busy. But by 8:00 p.m. I knew something was weird," Julie said.
The next morning, Friday, Julie says White called again to say he still had Danniella's phone.
"I told him I was on my way to the police station to report her as missing and told him to meet me there," Julie told Dateline. She added that White did meet her at the station, and he told police what happened the night Danniella disappeared.
Dateline reached out to Denson White for comment but had not heard back by Monday evening.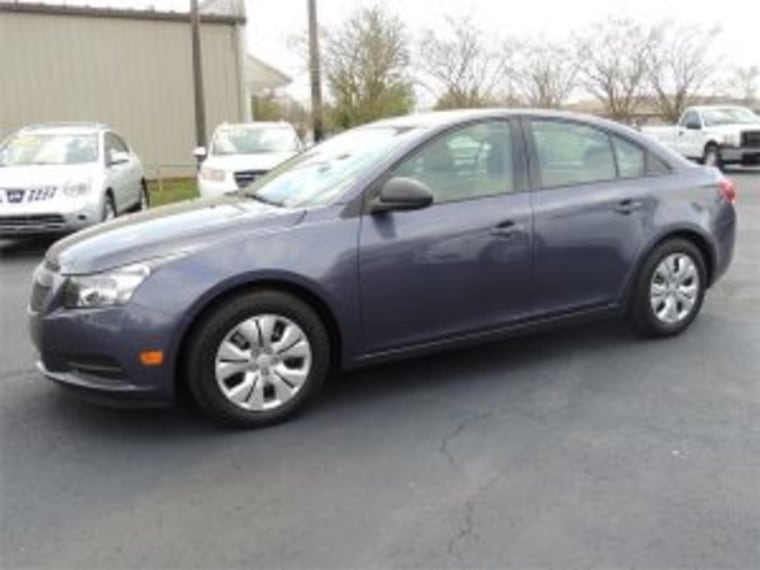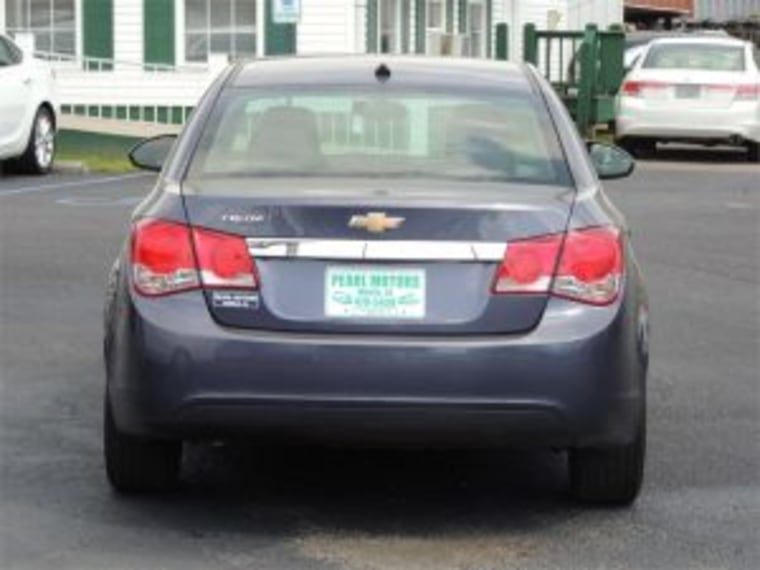 In the three months since, none of Danniella's personal items or her car have been found. Julie says family and friends have posted flyers, held a vigil, and made t-shirts to help keep Danniella's name in the spotlight. The Mobile Police Department also started a blog called Find Danniella.
"The Mobile Police Department is currently offering a $5,000 reward for information about Danniella's disappearance," police wrote in a blog post. "This blog is designated for information on the case and any comments or suggestions are welcomed to be posted here."
The Mobile Police Department was unable to speak with Dateline for this report, but in September, MPD Chief Lawrence Battiste told NBC affiliate WPMI the goal of the blog was to keep people talking about Danniella's case.
"When people are talking and sharing information, they share information that may trigger a thought in somebody else's mind about what they saw, or did not see, that can help us later on down the road," Chief Battiste said. "I'm hopeful that we will find her alive, because it's happened before. So we won't give up hope until we get something that tells us we shouldn't hope for that anymore."
Julie is also working to help keep Danniella's name in the spotlight by organizing a Facebook page called #BringDanniellaHome. She says her son, Danniella's boyfriend and the father of her child, was in jail on unrelated charges when Danniella disappeared.
"He has guilt of not being there with her to protect her when she went missing. So, of course, he is very mad. He's dealing with every emotion," Julie told Dateline. "He is worried that Cora's not going to have a mom. He is going to have to be the mom and the dad."
Julie, however, says she still has hope Danniella is alive.
"[Danniella's daughter Cora] asked me if her mommy had passed on," Julie told Dateline. "I don't even know how she learned that language. I told her I don't know if she has passed on. I just wish I knew how to handle this with Cora."
Danniella Vian is described as being 5'8" tall and weighing about 120 lbs., with dark red hair and brown eyes. She also has a Mandala flower tattoo on her left shoulder. Danniella was last seen wearing a pink baseball cap, a black Mellow Mushroom t-shirt, a light blue/grey button-down shirt around her waist, and black Converse sneakers. She was driving a 2014 deep blue Chevy Cruze that still had a Pearl Motors temporary paper tag on it. If you have any information on Danniella's whereabouts, please call the Mobile Police Department at 251-208-1862 or 251-208-7000. To remain anonymous, please call Crime Stoppers of South West Alabama at 251-208-7000.