For Ebony Giddens's brother, the week began like any other in Columbus, Georgia. It was Monday morning, March 12, 2018.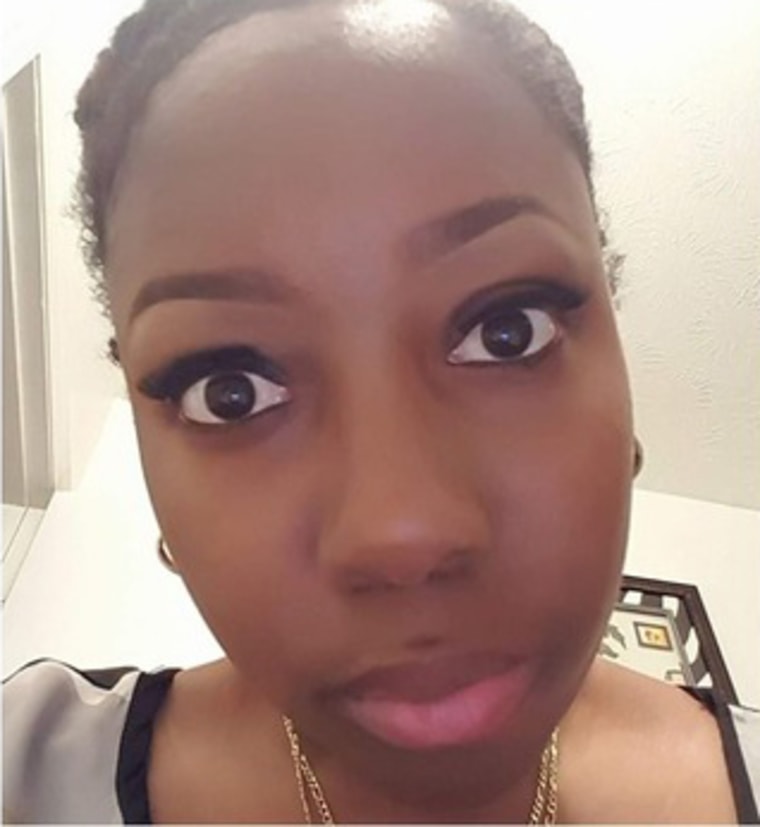 "[Ebony's] brother always went to pick up the kids every morning to take them to school," Roderick Daniel, the father of two of Ebony's three sons, told Dateline. Ebony lived in an apartment with her and Roderick's two sons, who are five and two years old. "When her brother got there, he always rang the bell and knocked on the door and Ebony would come answer the door."
But that morning, Ebony didn't answer the door. And she wasn't answering her phone, either. Roderick says Ebony's brother called and texted multiple times. He told Roderick the phone was going straight to voicemail.
"Her brother then called me and asked if I had talked to her that morning," Roderick said. Roderick said he had talked to her late the day before, but not since then.
Ebony's mom Lisa Giddens said she also got a call that morning from her son asking if she knew where her Ebony was.
"I didn't know where she was, so I called her boyfriend [Malcolm Jackson]," Lisa told Dateline. Lisa said she got ahold of the secretary at Jackson's work, who told her he was there but was unable to talk.
Concerned about Ebony's whereabouts, Roderick went to her apartment building to help her brother. He says he and Ebony's brother continued to knock on the door, ring the bell, and call Ebony's cell.
Still no answer.
"Finally, my own son came to the door," Roderick said, referring to their five-year-old. "He just said that Mom was gone."
Once inside, Roderick found Ebony's purse in the living room. He says her wallet and keys were there, but her phone was missing. After searching each room in the apartment and finding no sign of the 27-year-old, Roderick called the Columbus Police Department to report Ebony missing.
Lt. Joyce Dent-Fitzpatrick of the Columbus Police Department Special Victims Unit told Dateline in an email, "the Columbus Police as well as Miss Giddens [sic] family have been actively searching for her since she was reported missing."
While Lt. Dent-Fitzpatrick said police "do not have anything to suggest foul play at this time," Ebony's family is confident the young mother did not leave on her own.
"She would never leave her kids," Ebony's mom Lisa told Dateline. "She's a very good, sweet person. She loves her kids."
According to Roderick, an altercation between Ebony and her boyfriend Malcom Jackson on the Friday before she disappeared led to Ebony feeling concerned for her safety.
"She called the police on her boyfriend," Roderick told Dateline. According to the Muscogee County Jail, Jackson was arrested on Saturday, March 10 for a misdemeanor charge of simple assault. He was released on bond the same day.
"He kept calling her on Saturday and she told him it was over," Roderick told Dateline. "The neighbors later told me they saw the boyfriend working on Ebony's car on Sunday. Then Monday, she's missing."
The Muscogee County Jail told Dateline Malcolm was out of jail at the time of Ebony's disappearance, but he was jailed again the next day on charges of aggravated stalking and felony violation of probation. Authorities at the jail said they could not comment on whether those charges are related to Ebony's case.
While the search for Ebony continues, Lt. Dent-Fitzpatrick of the Columbus PD SVU told Dateline, "The details of the police department's search efforts cannot be disclosed at this time," adding that authorities "do not have anything to report on suspects or people of interest."
Ebony's children have been staying with their respective fathers since she disappeared.
"I see them every day," Ebony's mother Lisa told Dateline. "They're doing OK. But they know Mom is missing."
Ebony Giddens is African American with brown eyes and black hair. She is 4'9" tall and weighs about 110 pounds. If you have any information regarding the whereabouts of Ebony, please call the Columbus Police Department's Special Victims Unit at 706-653-3449.