Dr. Kaila Story, an associate professor of women's and gender studies at the University of Louisville, has been voted faculty favorite every year since 2007.
It's not a shock that she's taken home the honorific every time it has been offered.
As the Audre Lorde Chair in Race, Class, Gender and Sexuality Studies, Story, 37, says students often let her know she's changed their lives.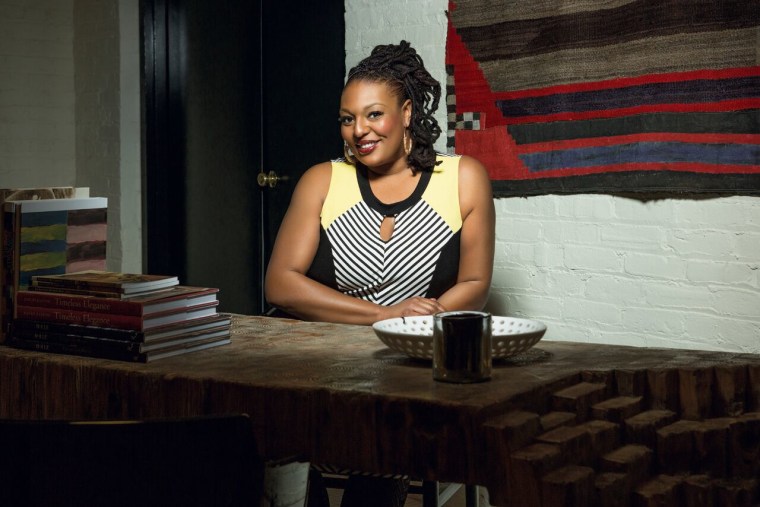 "All the feedback I've gotten from them has been great," Story told NBC Out. "They really end up coming away with a lot of knowledge about their own life and how they have the ability to reshape the world."
Story, who lives in Louisville with her wife, Missy, has created a number of courses at the university that deal with gender, sexuality, race and the intersectionality of those identities.
Some of those courses include Black Lesbian Lives and Queer Perspectives in Literature and Film.
"Because my identities rested in those other intersections — being a lesbian and being an African American — I got into a job where I was able to create all these kinds of courses," Story said.
She said for her, intersectionality was defined by Kimberlé Crenshaw and used in the '70s by Audre Lorde, and learning about the place where those identities intersect has helped her understand the way she experiences the world.
"It was eye-opening, because there was final a term that defined all the experiences I had as a marginalized person," Story said.
Intersectionality is a big part of the courses Story teaches.
"In every course, I out myself at the beginning of the course, so my students never get away from intersectionality," she said.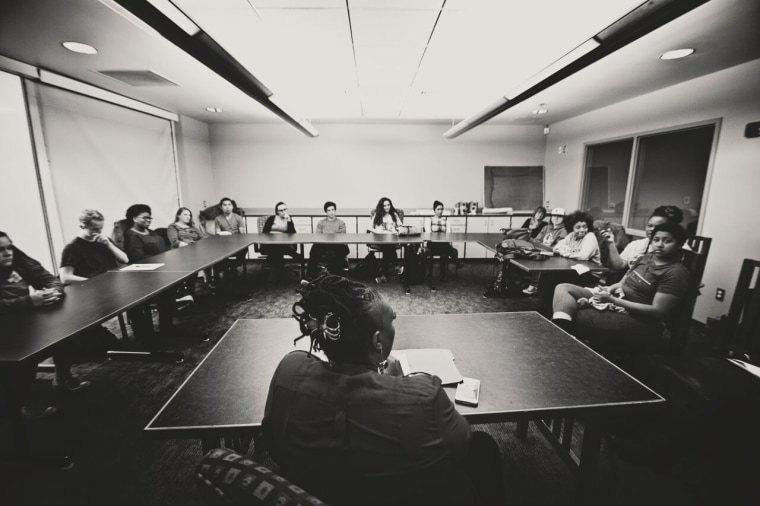 Story, who got her masters and doctorate from Temple University in African American studies, along with a Women and Gender Studies graduate certificate, said as a member of the LGBTQ community, she never would have imagined herself changing the minds and perspectives of students in the heart of Kentucky.
"When I saw the job, I was like this job is right up my alley," she said. "I want to do this so much."
But she hesitated about how she would be received in the South. But those hesitations quickly faded away.
"I was surprised since day one," she said. "There was a vibrant, black queer community and LGBTQ community [in Louisville]."
It was also in Louisville where she met Jaison Gardner, who became the co-host of a podcast called "Strange Fruit" on public radio's WFPL with Story.
The podcast will soon celebrate its 200th episode.
But her biggest pride is her students and the impact her teachings have on them.
"They tell me I've changed their life and opened their eyes," she said. "It's great."
Pride Means: "Being proud of oneself means not letting society define you, but for you to feel emboldened enough to define who you are on your own."
Check out the full NBC Out #Pride30 list & follow NBC Out on Twitter, Facebook & Instagram