TomboyX founder Fran Dunaway has been called a tomboy for as long as she can remember. The 56-year-old said she embraces the label. She even made it the name of her apparel line.
"It comes from deep within," Dunaway told NBC Out. "It's a part of you that is very much about being authentically you and being the person that is brave and strong and wants to take on the world and [be] unapologetic about who you are."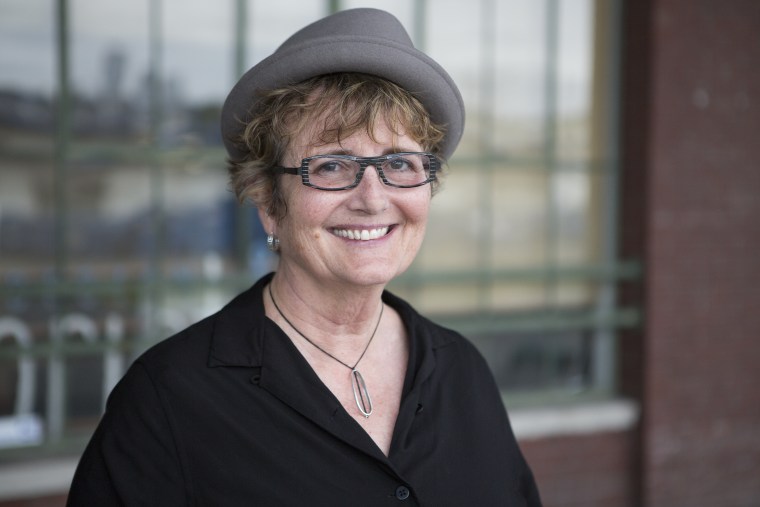 A former producer who lives in Seattle, Dunaway could never find clothes she liked in the women's section. She said her wife, Naomi Gonzalez, got tired of her complaining.
"One of her questions early on was, 'Well, how hard can it be to start a clothing line?' So off we went," Dunaway said.
The duo launched a Kickstarter campaign in 2013 to get their apparel line started. They initially focused their efforts on creating shirting for women who preferred more masculine clothes.
"We had a lot of customers emailing us and saying that we should make boxer briefs for women, and we had no idea that no one was making them," she explained.
The brand took off after it introduced boxer briefs in 2014, according to Dunaway. She said the undergarments appealed to cisgender women, the transgender community and non-binary people who struggled to find clothes they liked and that fit them. For Dunaway, the briefs represent the "layer between who you are on the inside and how you present on the outside."
"We get emails from people saying that it was the first time they felt comfortable in their own skin. They put on the underwear, and they cry [and] they weep out of the comfort that they feel," the entrepreneur said.
Dunaway said she had no idea the brand would become so popular.
"It's unbelievable," she said. "When we recognized we had this opportunity during the Kickstarter, it really felt like a responsibility, and that's what has kept us going."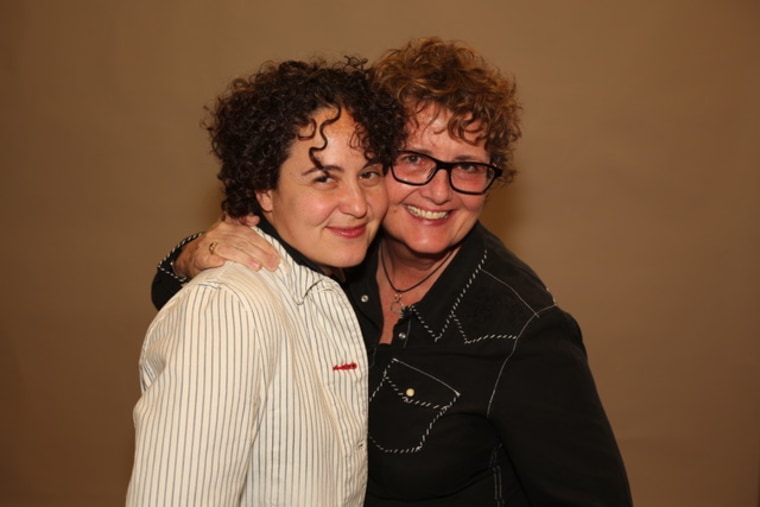 Dunaway and Gonzalez have a knack for spontaneity. In 2014, they surprised friends by staging a surprise wedding during a flag football game.
"At halftime, the ref, who was an ordained clergy, blew a whistle and married us right there," she remembered with a laugh.
Dunaway wants TomboyX to be a lifestyle brand that stays true to its core values. She said the company plans to release swimwear in June 2017.
"I've never been a person to do a job that didn't have some sort of give back or making a difference in the world or other people's lives," Dunaway concluded.
Fun Fact: "Before I became an entrepreneur, I was an avid video game player and for years played World of Warcraft as a level 80 gnome rogue named Franzie. She was bada--."
Pride Means: "Pride to me is people of all walks of life and sexuality coming together to celebrate the beautiful array of diversity within the LGBTQ community as we look each other in the eye and say, 'You are beautiful just the way you are.' It's a place to show up and show the world that we are strong and we belong."
Check out the full NBC Out #Pride30 list & follow NBC Out on Twitter, Facebook & Instagram