Come for Grace Jones' funky rendition of "Little Drummer Boy" in "Pee-Wee's Playhouse Christmas Special," but stay for Ving Rhames as a Christian drag queen in "Holiday Heart." These holiday films aren't your standard fare, but like a good glass of eggnog, they're mostly sweet, a bit nutty and go down a treat!
Pee-Wee's Playhouse Christmas Special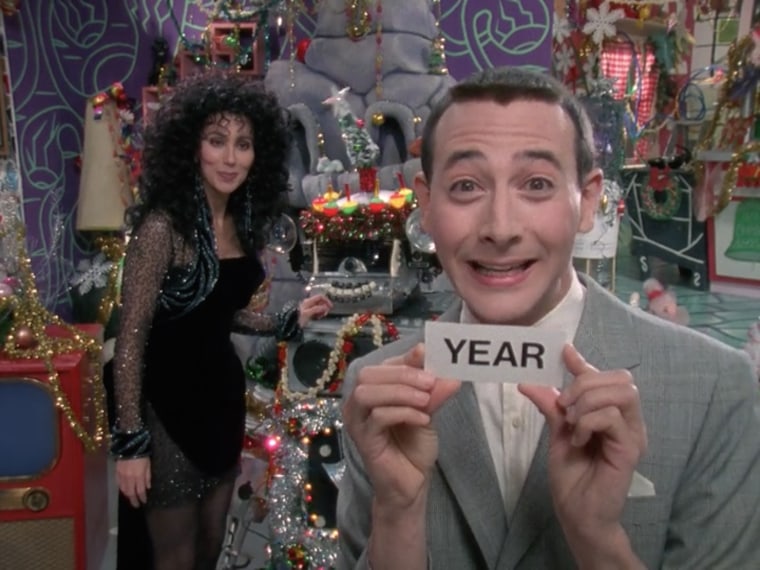 "Pee-Wee's Christmas Special" tops this list for a few reasons, but largely because of its mastery of the fine art of camp. For fans of kitsch, it doesn't get much better than this. On top of the already heavy-handed queer innuendo laced throughout this spectacle is a roster of special guests chockablock with gay icons: Charo, Joan Rivers, K.D. Lang, Little Richard, Zsa Zsa Gabor and Cher (just to name a few)!
Holiday Heart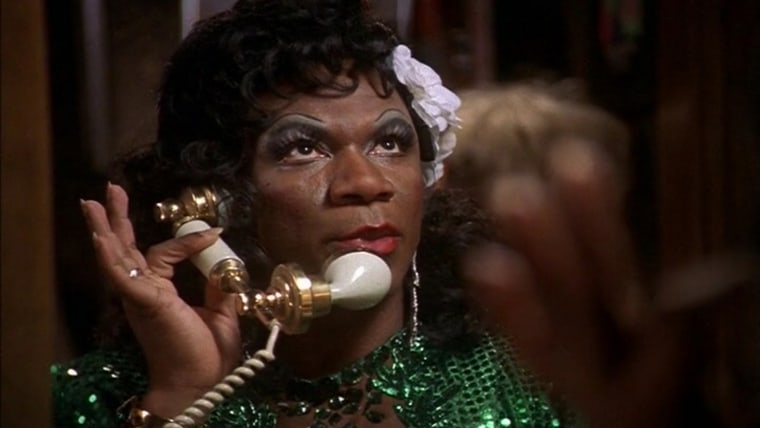 This little gem of a movie stars Ving Rhames ("Pulp Fiction," "Mission Impossible") as a Christmas miracle that comes in the shape of a drag queen. The aptly named performer, Holiday Heart, takes in a crack-addicted woman and her daughter in an attempt to help get them back on their feet. While heavy-handed at times, it's one of the gayer holiday flicks around.
Holiday in Handcuffs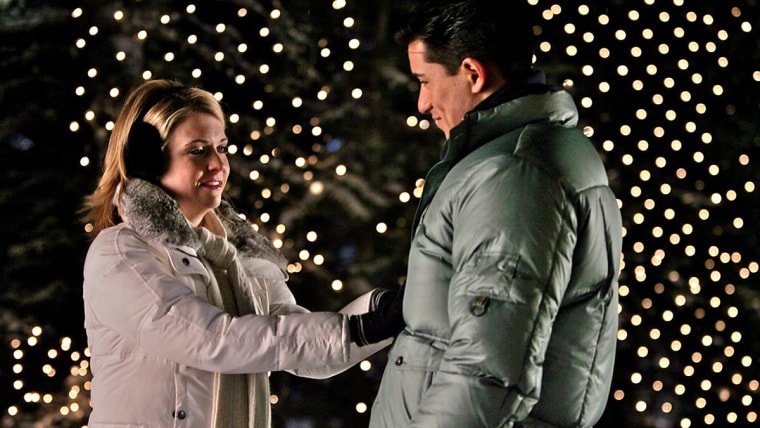 While the gay brother's coming out story is a small subplot within this oddball story, it's still worth the watch just to see your childhood favorites, Melissa Joan Heart ("Clarissa Explains It All") and Mario Lopez ("Saved By the Bell"), come together on your TV screen for the first time. Disclaimer: We cannot vouch for the caliber of acting in this made-for-TV movie.
The Family Stone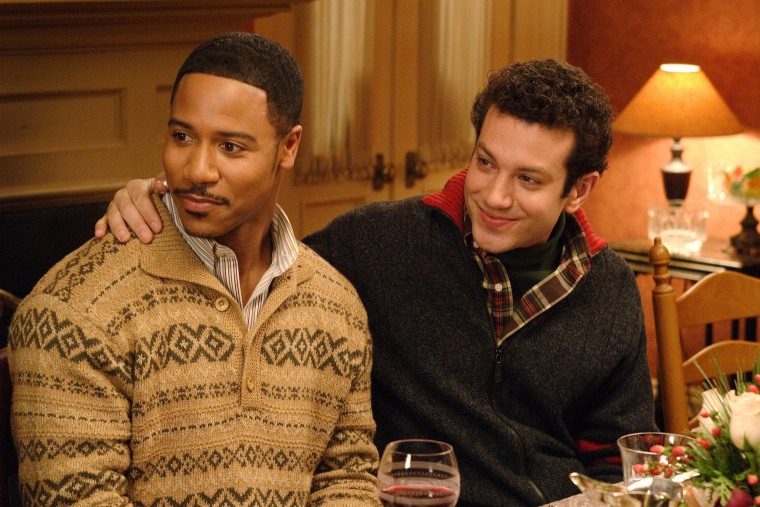 Sarah Jessica Parker anchors this holiday rom-com alongside some familiar faces, including Dermott Mulroney, Rachel McAdams and Diane Keaton. The gay component (unrelated to "Sex in the City") comes from the family's deaf son, Thad, and his partner, Patrick, who announce they are trying to adopt.
Meet Me in St. Louis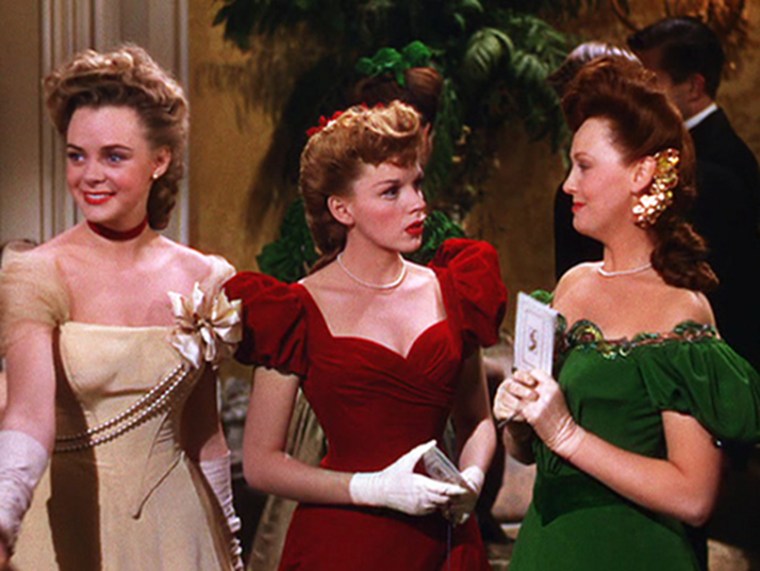 Gay icon Judy Garland stars in this unforgettable movie musical directed by Vincente Minelli. It was on the set of this film that the two met –- resulting in the creation of the incomparable Liza! Bonus fact: "Have Yourself a Merry Little Christmas" was written for this film. #TheMoreYouKnow
Too Cool for Christmas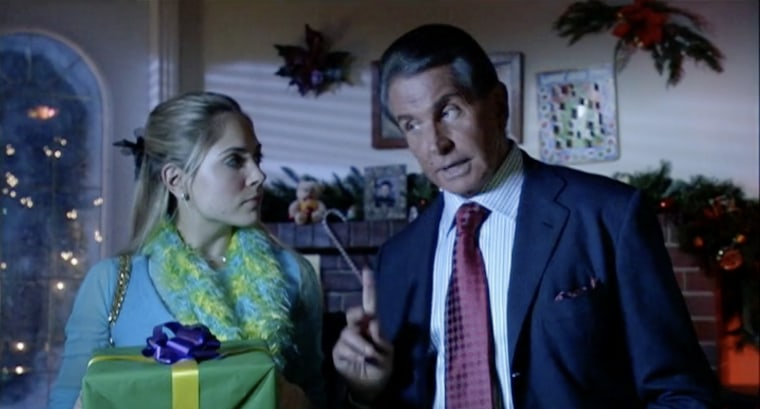 Make room for another made-for-TV holiday movie on the list. Because let's be honest, isn't that what the holidays are all about? Produced by the LGBTQ-focused premium network, Here TV, and starring some familiar soap opera staples, this is one of the only (perhaps the only) holiday films featuring a lead with two gay dads.
Home for the Holidays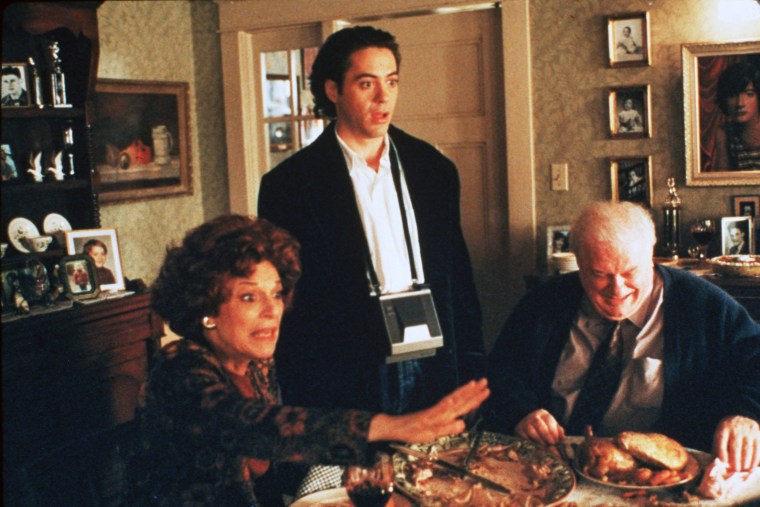 Dysfunctional families seem to always be at the heart of holiday films. This Jodie Foster-directed dramedy is no exception. And while the film is technically set during Thanksgiving, it might as well take place over Christmas. If bickering families are your thing, look no further. And keep an eye out for the quirky gay brother played by Robert Downey Jr. … though you can't miss him.
White Christmas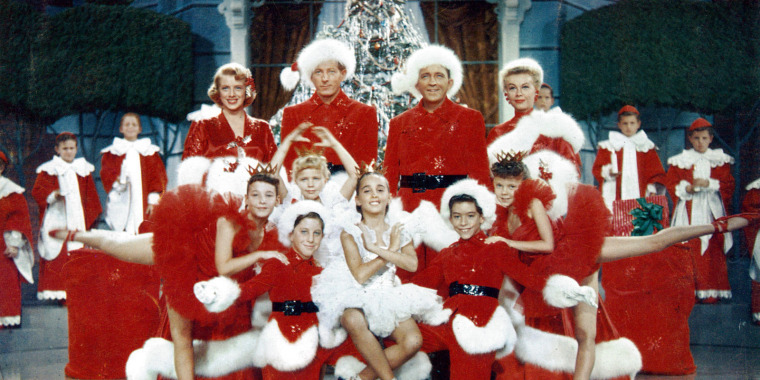 Starlet Rosemary Clooney stars alongside Bing Crosby and Danny Kaye in this beloved technicolor musical. The light-drag number performed by Crosby and Kaye during the "White Christmas Sisters Reprise" is positively delightful and remains a favorite.
Love the Coopers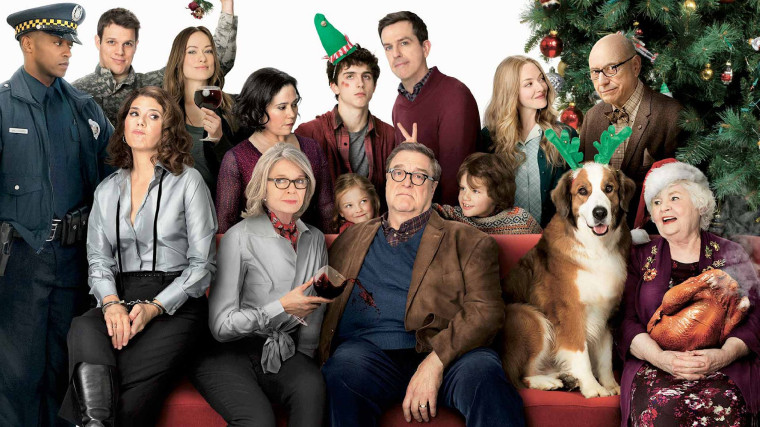 Diane Keaton is back. But this time with a completely different family. Confusing? Maybe just a little. But stay with us. We're actually here for Anthony Mackie, who plays a closeted cop doling out life advice. Mr. Mackie accidentally spills the tea, so to speak, on his little secret to a "life coach" played by Marisa Tomei, which in turn forces him to confront his identity.
A Very Pentatonix Christmas Special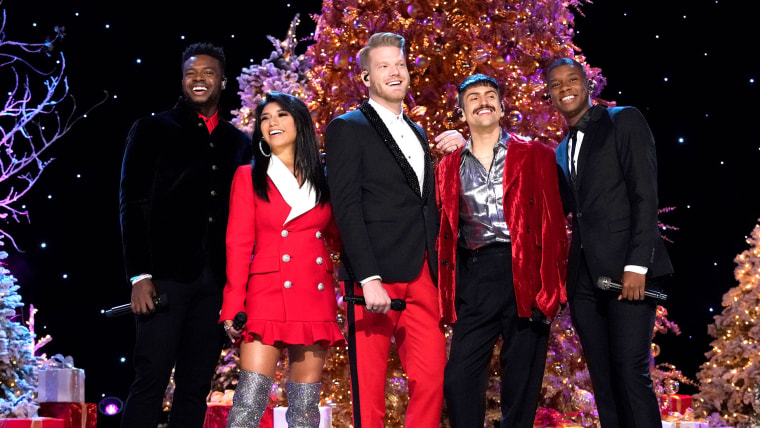 Grammy Award-winning a cappella group Pentatonix takes to the stage in their second annual Christmas special on NBC. The ever-adorable Mitch Grassi and Scott Hoying bring the gay flair, not to mention the pipes. The groups stunning rendition of "How Great Thou Art" with special guest, Jennifer Hudson, is not to be missed.
Scott Conant is the LGBTQ editor for Comcast XFINITY. You can watch his top picks and more LGBTQ-related holiday titles in the 12 Gays of Xmas Collection, available on the XFINITY LGBTQ Film & TV Collection. EDITOR'S NOTE: Comcast XFINITY and NBC News share the same parent company, Comcast-NBCUniversal.