This year has seen renewed struggles for transgender service members who were left in the dark following tweets from President Trump about a ban on trans people in the armed forces.
The ban has since been blocked, but for many LGBTQ service members, the effect was chilling and reminiscent of "don't ask, don't tell," which saw many people discharged from service for their identity.
However, advocates and allies have doubled down on their work, including LGBTQ veterans. On Veterans Day, we celebrate the contributions members of the community have made to better the lives of other service members.
Brenda "Sue" Fulton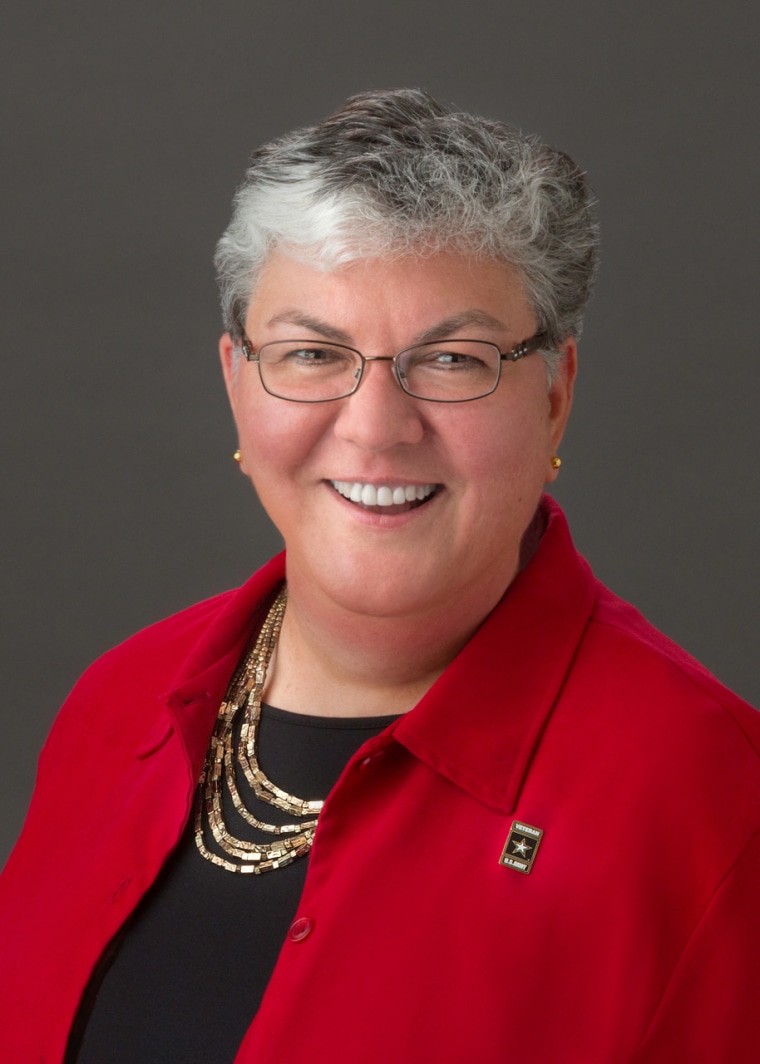 After being honorably discharged from the military at the rank of Captain, Brenda "Sue" Fulton dedicated her life to advocating for marginalized people in the military. She was instrumental in overturning "don't ask, don't tell" and today works with an organization called SPARTA, an LGBTQ military group that fights for the rights of transgender people in military services.
She graduated from West Point in 1980, the first class to include women, and sits on the Board of Visitors there today. She and her wife, Penny, were the first same-sex couple to get married at the Cadet Chapel at West Point.
"A group of people that is diverse in gender, sexual orientation, ethnicity and religion, that group will be more creative problem solvers," Fulton told NBC News. "That's what we need from our military."
Laila Ireland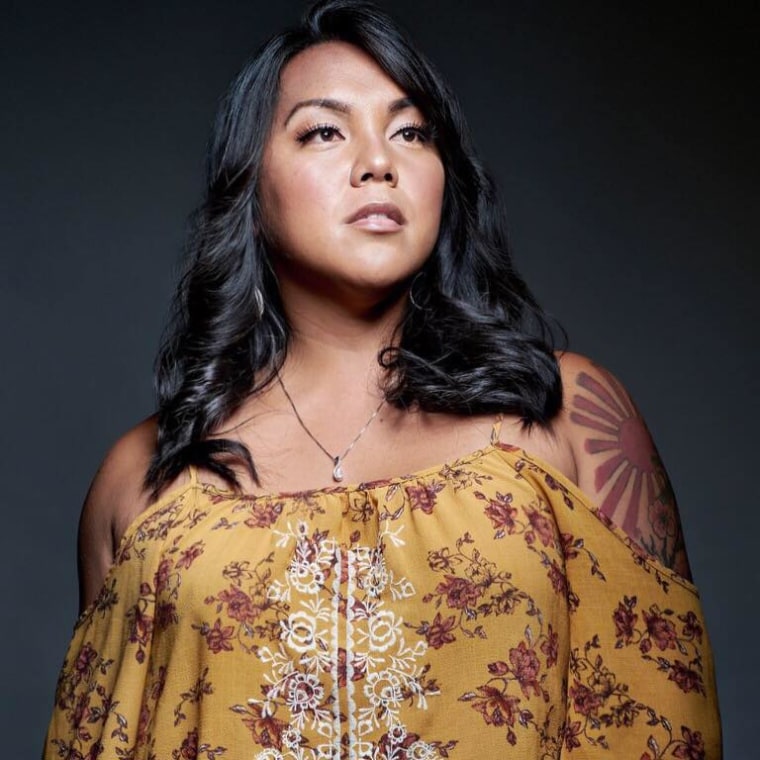 Trans activist and Army veteran Laila Ireland Villanueva joined the military in 2003, where she served as a combat nurse for 12 years. She served two tours in Iraq before leaving the military in 2015. Born in Hawaii, she studied public administration at the University of Hawaii at Manoa.
She now works with SPARTA, an advocacy group for LGBTQ military service members. She is married to Air Force Staff Sgt. Logan Ireland, who is also transgender.
Remolia Simpson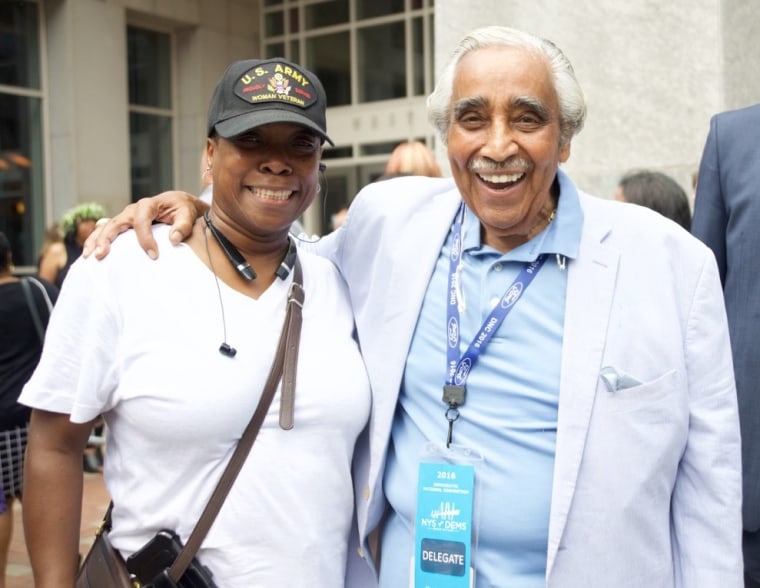 Dr. Remolia Simpson is a six-year Army veteran who served as a company supply sergeant from 1982 until 1988 and is currently the CEO of My Brothers House, a Pennsylvania nonprofit providing housing and counseling services to veterans nationwide.
"Given that [straight] veterans, especially older ones, aren't comfortable sharing living spaces with gay vets, we decided to take a different approach," Simpson told NBC News. "It's important that our residents feel welcomed and find themselves in a friendly environment."
Bridget Altenberg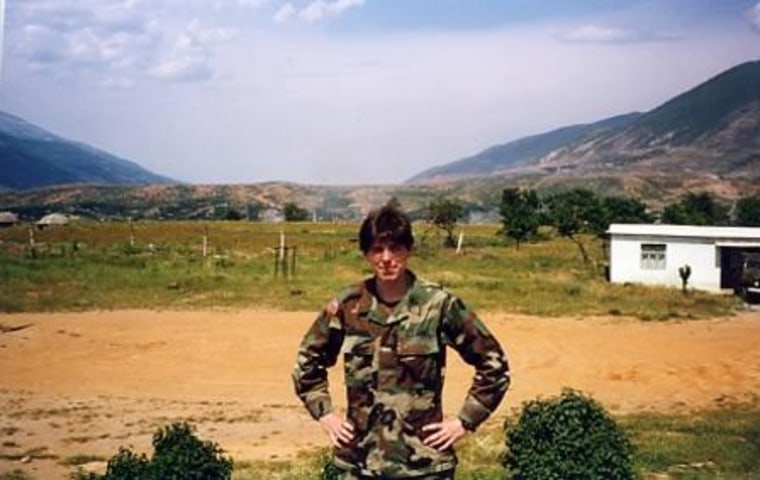 Bridget Altenberg joined the military after graduating from the United States Military Academy at West Point in 1995. She served as an Army engineer officer for five years on active duty and was deployed three times in her first four years to Bosnia, Croatia and Kosovo. Her last deployment in 1999 was the first time she was deployed with her girlfriend, another Army officer, who sent her boxes of food and candy.
Years later, Altenberg lobbied Congress to end "don't ask, don't tell." When it ended, Altenberg told NBC News, it was a non-event, because her soldiers never cared about her sexual orientation. "I'm proud to look at how our military has adapted to the end of DADT," Altenberg said," but it won't end completely until we have open service for our trans brothers and sisters."
Jason Lindsay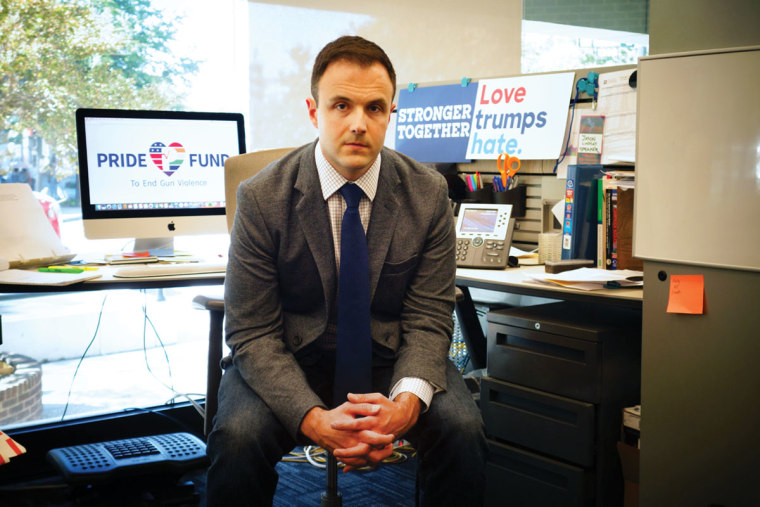 Jason Lindsay is the founder and executive director of the Pride Fund to End Gun Violence, an LGBTQ organization focused on gun policy reform. Lindsay served in the Army Reserves for 14 years and has 13 years of experience working in politics and government, including as an adviser to senior leaders of the U.S. Department of Veterans Affairs.
"I remember all too well how it felt to be a gay man and living in fear of being found out and discharged for who I was," Lindsay said. "As a country we need to appreciate those among us who are willing to stand up and put their life on the line and serve our country."
Shane Ortega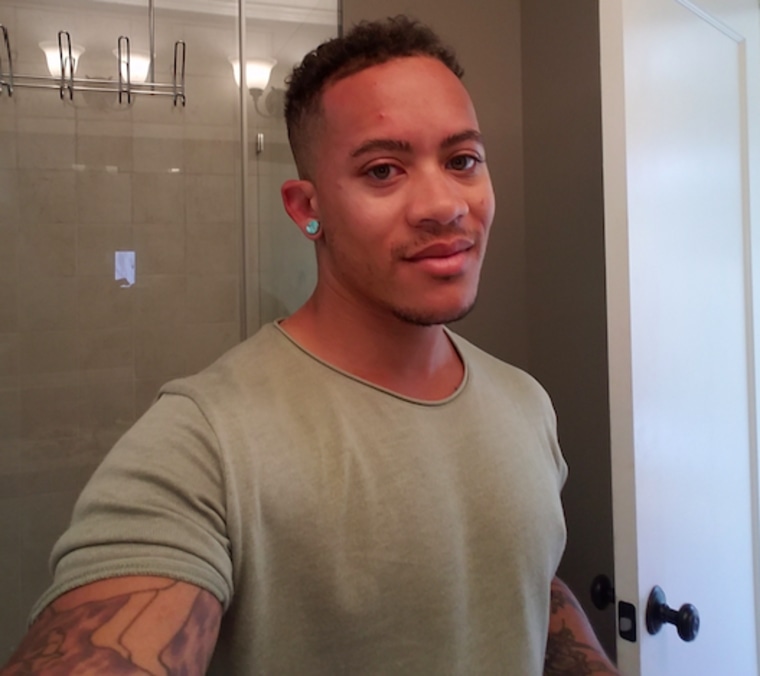 Shane Ortega is a two-spirit retired combat veteran who transitioned in 2009 while actively serving in the U.S. Marine Corps. He served multiple combat tours in both Iraq and Afghanistan. He also served as an advisory board member of the Military Freedom Coalition where he worked with the ACLU and the Palm Center on the repeal of "don't ask, don't tell."
Ortega is also the cofounder of SPARTA, a non-profit LGBTQ military support group. He currently is employed by the Shoshone-Bannock Tribe as a firefighter EMT for the reservation and has a French bulldog named Karl.
Zander Keig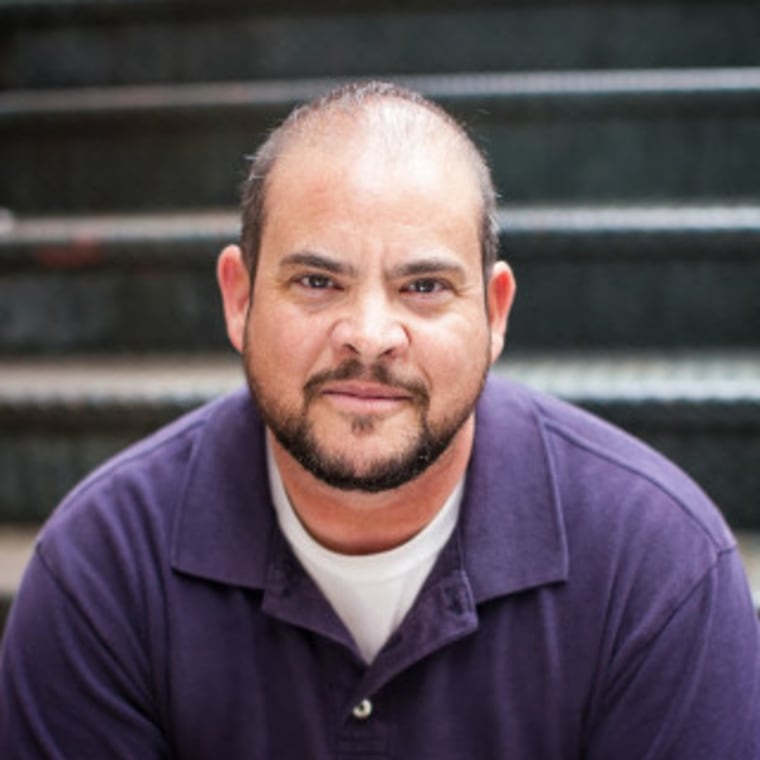 Zander Keig served in the U.S. Coast Guard from 1986 to 1988 at Small Boat Station in San Diego before he was honorably discharge. He is currently the clinical social work case manager for the transgender care team at the Naval Medical Center in San Diego, and he is also a designated transgender subject matter expert with the National Association of Social Workers and the U.S. Department of Veteran Affairs Office of Diversity and Inclusion.
Keig, who is transgender, has conducted more than 400 public presentations on issues related to diversity, nonviolence, cultural humility and trauma-informed care. He is the co-editor of three books: "Letters for My Brothers," "Manning Up—Transsexual Men in Finding Brotherhood, Family and Themselves" and "Manifest—Traditional Wisdom on Male Privilege."
Stephen Peters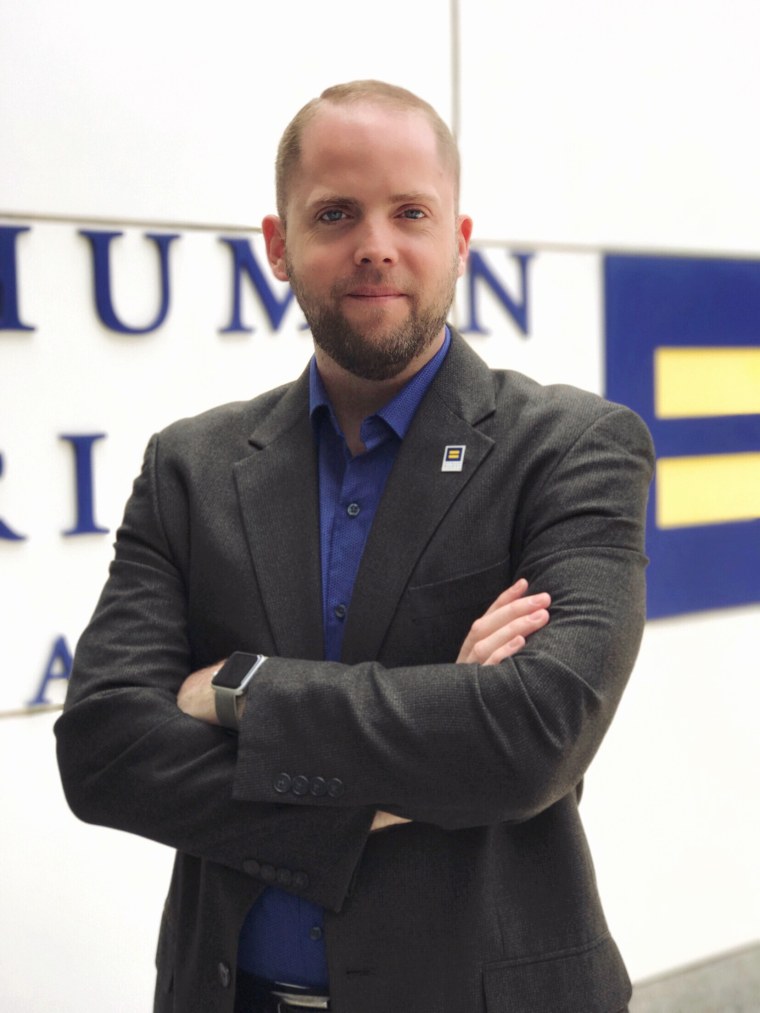 Stephen Peters is a Marine Corps veteran, the spouse of an active duty Marine and a spokesperson for the Human Rights Campaign, the nation's largest LGBTQ civil rights organization.
After being discharged under "don't ask, don't tell," Stephen began advocating for LGBTQ service members and their families and founded the American Military Partner Association (AMPA). With more than 50,000 members and supporters today, AMPA is the nation's largest nonprofit organization of LGBTQ military spouses, families and allies.
Brynn Tannehill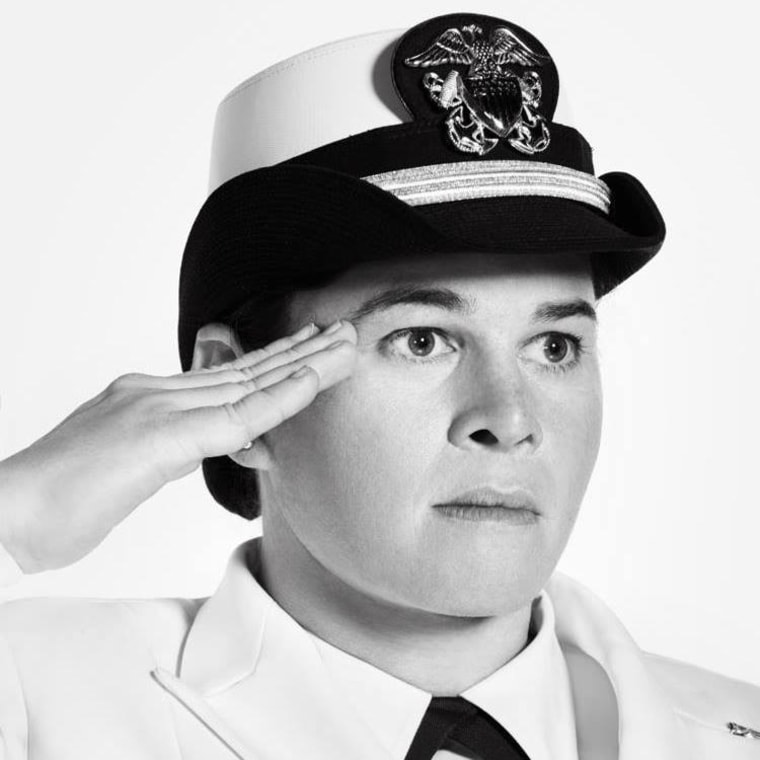 Brynn Tannehill was born in Phoenix, Arizona, where her mother was a school teacher near Luke Air Force Base, where she used to watch F-15's do touch and go's in formation. She eventually went on to graduate from the U.S. Naval Academy in Annapolis in 1997, and after graduating earned her pilot wings and flew SH-60B helicopters and P-3C maritime patrol aircraft.
She was deployed four times, three of them to the Persian Gulf, and then went to the Air Force Institute of Technology to earn a master's degree in operations research. In 2010, she transferred to the inactive reserves and began her gender transition.
Tannehill has since married the love of her life, her wife Janis, with whom she has three children. Her family lives in Virginia, where she works for a nonprofit and a defense think-tank. She helped found SPARTA and the Trans United Fund, which supports transgender candidates and crucial allies in elections.
Rob Smith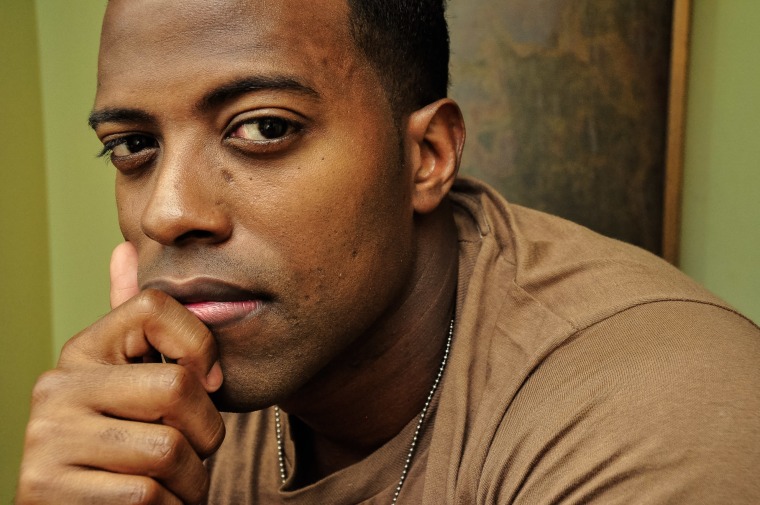 Rob Smith served for five years in the U.S. Army as an infantryman and deployed to both Kuwait and Iraq, earning the Army Commendation Medal and Combat Infantry Badge. Smith has been an outspoken advocate for veterans, the LGBTQ community and those who are at the intersection of both. He holds a master's degree in journalism from Columbia University and is the author of the book "Confessions of a Don't Ask, Don't Tell Soldier." He is currently a journalist at Yahoo Finance.
Smith, who served under "don't ask, don't tell," recently wrote an op-ed for NBC News, where he sent a heartfelt message to currently serving transgender troops: "Know that your service matters, that it is as good, if not better, than every other soldier serving around you, and that the LGBTQ veteran community as well as the broader LGBTQ community has your back.
Landon Marchant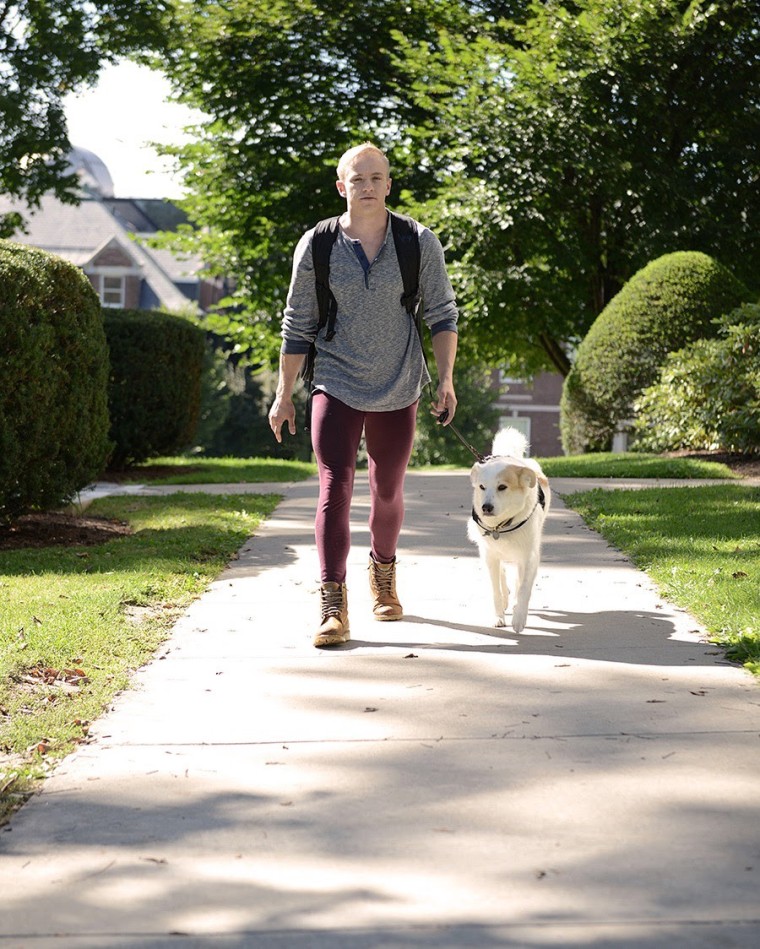 Landon Marchant served in the Air Force as an Aircraft Metals Technician in Minot, North Dakota, from 2009 to 2011 before he was honorably discharged in July 2011 for health-related reasons.
"Being a disabled LGBTQ veteran means that while my experiences may not be unique (there are many thousand transgender veterans), they are important," Marchant told NBC News. "My military experience has taught me that every person has a story, and that sometimes the most powerful thing you can do for someone is to believe in them."
Since being discharged, Marchant has dedicated his life to supporting LGBTQ troops and veterans, because he doesn't want anyone to believe, as he once did, that they have to earn their dignity.
"I enlisted to earn respect from my conservative hometown and extremely religious family, and to make myself cis and straight," Marchant told NBC News. "Being an LGBTQ veteran, to me, means that I am an example of thriving despite the odds. It means having a responsibility to myself and my goals, yes, but also to my community and the queer child I once was."