As summer winds down, movie awards season is just ramping into high gear — bringing with it some of the year's most exciting LGBTQ-themed releases, including an especially strong roster of lesbian films.
A trio of powerhouse festivals — Colorado's Telluride Film Festival, Venice International Film Festival and Toronto International Film Festival — might tussle amongst each other to present the most prestigious movie premieres, but collectively they've earned a reputation for being the festivals to watch for some of the year's strongest Oscar contenders. A solid half of last year's Best Picture Academy Award contenders debuted at one of these three festivals, including the year's biggest awards-season titans, "Moonlight" and "La La Land."
With this year's Telluride festival just wrapped, Venice festival still in progress and Toronto festival (TIFF) set to open on Thursday, 2018 awards buzz is already jelling around several titles. Here are our picks for the most exciting LGBTQ films to come out of Telluride, Venice and TIFF this year.
Disobedience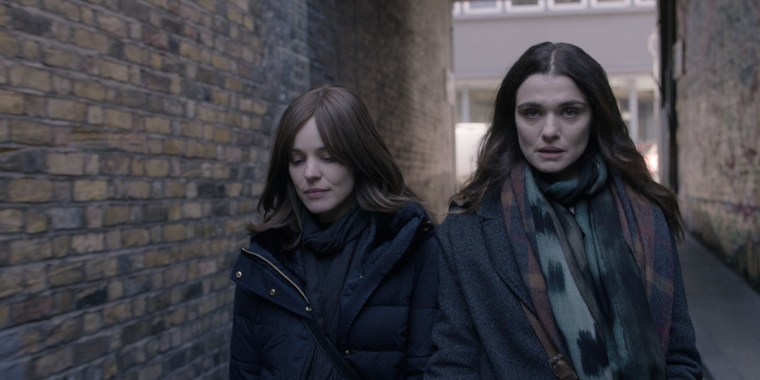 It's Rachelmania as Rachel Weisz portrays Ronit, a New York-based photographer who returns to London after the death of her estranged father (an Orthodox Jewish rabbi) and finds herself rekindling a powerful childhood bond with Esti (Rachel McAdams), who's now married to Ronit's cousin. Based on the award-winning debut novel of the same name by British author Naomi Alderman, the movie is directed by white-hot Chilean director Sebastián Lelio, and it is his first outside of his native country.
"To see Weisz and McAdams, two A-listers in a lesbian-themed film of gravity, will be very interesting," Merryn Johns, editor-in-chief of Curve magazine, told NBC News. "I think that the subject of lesbian desire against the barriers of orthodox religion is a very powerful theme to be exploring right now."
World premiere at TIFF
A Fantastic Woman
Also directed by Sebastián Lelio, this winner of the Teddy Award for Best Feature at this year's Berlin Film Festival stars trans actress Daniela Vega as Marina, a young waitress/singer who, after the sudden death of her older lover, Orlando, faces scrutiny from the police and scorn and abuse from Orlando's family. Vega's powerful performance is already garnering her dark horse Best Actress Oscar buzz.
Screening at both Telluride and TIFF; in theaters November 17
Battle of the Sexes
Emma Stone is Billie Jean King and Steve Carrell is Bobby Riggs in this dramedy about the bizarre but legendary 1973 gender battle between the two tennis greats, and the media circus surrounding it. Sarah Silverman, Alan Cumming and Bill Pullman are among the strong supporting cast.
"This one is so timely," Johns said. "We know that the Trump administration is not really invested in maintaining or exercising Title IX, so it's really important that we're reminded right now of the importance of equality for women. Great performance by Emma Stone, who brings out the vulnerability of Billie Jean King at a crucial moment in her personal life, and as an historic actor on behalf of all women."
World premiere at Telluride and screening at TIFF; in theaters September 22
Call Me By Your Name
Hailed by many critics as the best gay movie of the year, this sensual adaptation of André Aciman's novel, set along the gorgeous Italian Riviera in the 1980s, stars Armie Hammer as Oliver, a studly young academic who boards with the family of 17-year-old Elio (Timothée Chalamet), sparking their passionate romance.
"I'm trying my best to tune out all the huzzahs I've been hearing since Sundance about 'Call Me' — hype can sometimes be a double-edged sword," said noted film critic and Outfest senior programmer Alonso Duralde, who's just returned from the Venice International Film Festival, "but I'm a fan of the people involved ... and I have little doubt it will live up to expectations."
Screening at TIFF; in theaters November 24
My Days of Mercy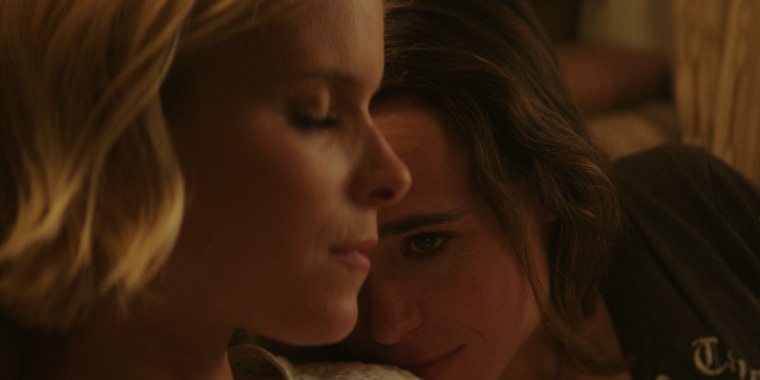 Ellen Page is Lucy, the daughter of a convicted murderer and an active protester against capital punishment. Kate Mara is Mercy, a strong death penalty supporter. Unexpectedly for both, they find themselves drawn together. Can their strong attraction overcome their profound differences?
"It's exciting to see Page continue to follow through on her 2014 coming out with another commitment to an LGBTQ role," Johns said.
World premiere at TIFF
Professor Marston and the Wonder Women
Inspired by an alluring student and ideals of female power and liberation, 1920s Tufts psychology professor William Moulton Marston (Luke Evans) creates the DC Comics superhero Wonder Woman, meanwhile integrating the student (Bella Heathcote) into a three-way relationship with himself and his wife, Elizabeth (Rebecca Hall), in this biopic directed by "D.E.B.S." and "The L Word" veteran Angela Robinson.
"The timing for this couldn't be better," Duralde said. "And whenever Angela Robinson makes a movie, attention must be paid."
World premiere at TIFF; in theaters October 13
120 Beats Per Minute
Robin Campillo ("Eastern Boys") directed this powerful story revolving around a group of activists within France's ACT UP movement in the early 1990s. Winner of the Grand Prix in its debut at Cannes earlier this year, the film stars Argentinean actor Nahuel Pérez Biscayart, veteran of gay-themed hits "Glue" and "All Yours."
"[I'm] looking forward to this one," Duralde said. "We finally seem to have reached a point where we can look back with some historical distance at the beginning of the AIDS epidemic, and the reviews out of Cannes were glowing."
Screening at TIFF; in theaters October 20
Martyr
In this stylized first feature by Lebanese director Mazen Khaled, a group of marginalized young men from different Beirut communities must face the aftermath of their friend's mysterious drowning and the unfamiliar rites of his family.
"I'm hearing good buzz," Duralde said. "It's a story about gay Muslims in Lebanon, and since we don't get a lot of queer stories from that part of the world, I'm sure LGBTQ festival programmers will make an effort to take a look."
World premiere at Venice
Reinventing Marvin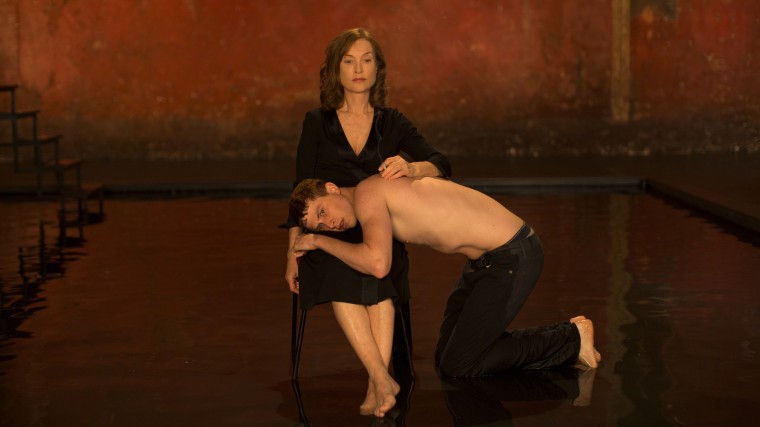 In this loose adaptation of the 2014 French novel "En Finir Avec Eddy Bellegueule" by Edouard Louis, writer/director Anne Fontaine ("Coco Before Chanel") presents the coming-out tale of Marvin, who is shunned for being gay in his small French hometown. Isabelle Huppert appears as herself.
World premiere at Venice
Love, Cecil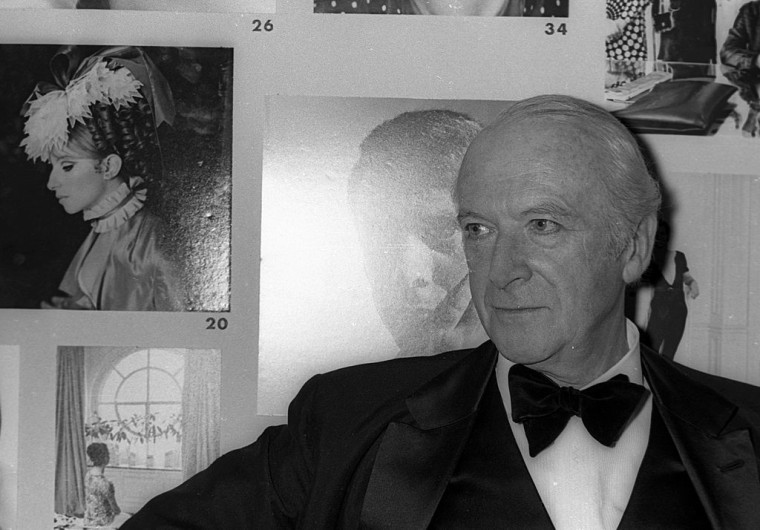 Lisa Immordino Vreeland ("Diana Vreeland: The Eye Has To Travel") directs this fascinating biography of English photographer Cecil Beaton, who uniquely excelled in war, fashion and celebrity portrait photography, and was also an Academy Award-winning costume designer for "Gigi" and "My Fair Lady."
World premiere at Telluride
The Prince and the Dybbuk
Yet another profile of an unsung gay film legend, this doc looks at the intriguing and often mystery-shrouded life of Michael Waszyński, the aristocratic director of one of Poland's most import pre-war Yiddish films, "The Dybbuk," who later produced numerous Hollywood epics like "The Fall of the Roman Empire."
World premiere at Venice
Scotty and the Secret History of Hollywood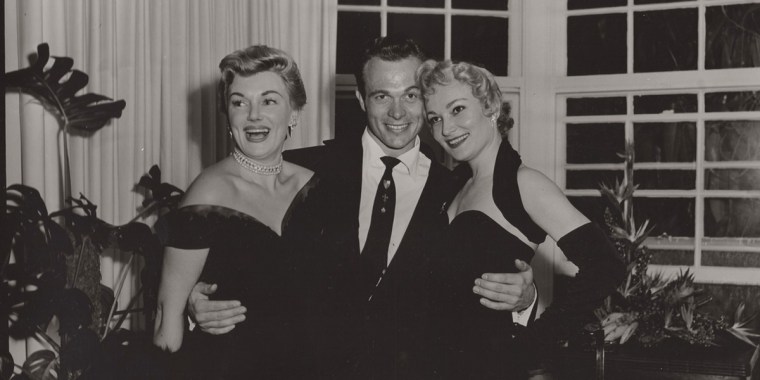 Interestingly a friend to the aforementioned Cecil Beaton, Scotty Bowers, was one of Hollywood's most exclusive male escorts and prolific pimps during its Golden Age. This titillating documentary profiles Bowers, who's now in his 90s, as he looks back at some of his most legendary hookups, customers and confidants, including Cary Grant, Katherine Hepburn, Spencer Tracy, Vincent Price and George Cukor.
World premiere at TIFF
Porcupine Lake
Slovak-Canadian director Ingrid Veninger presents this tale of two adolescent girls, big-city Bea and small-town Kate, who find summer love — and escape from their unpleasant home lives — in Ontario cottage country.
World premiere at TIFF