From a drag queen's surprise appearance at the impeachment hearing of President Donald Trump to a once-prominent "conversion therapist" deciding to "pursue life as a gay man," here are 15 of our most clicked on LGBTQ news stories of 2019.
---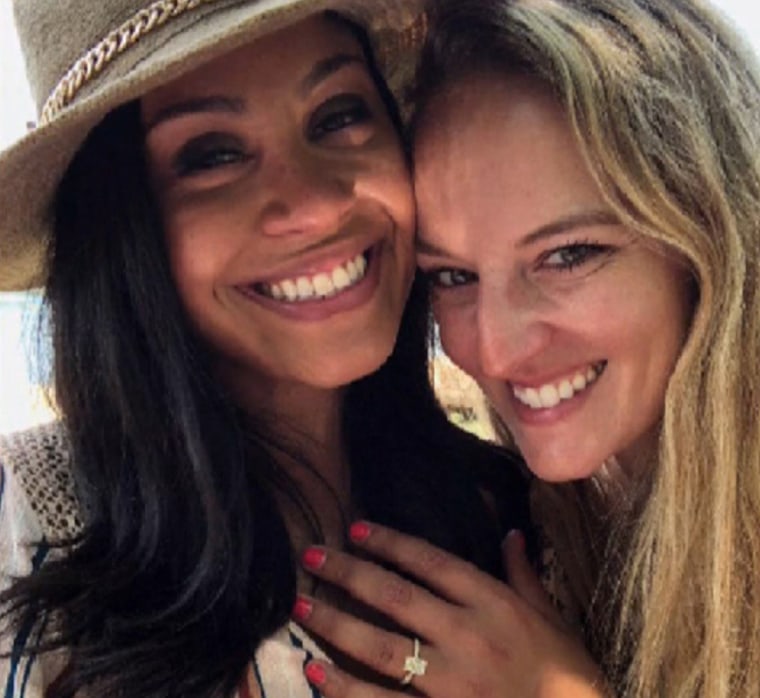 In special Pride message, NBC anchor announces her engagement
News anchor Meagan Fitzgerald commemorated the beginning of Pride Month with an inspiring message for LGBTQ viewers: Being who you are is more than enough. (June 3, 2019)
---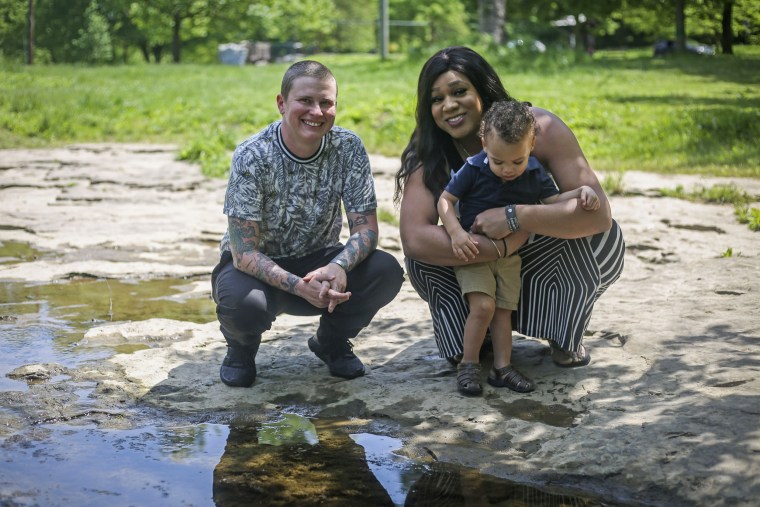 Trans dads tell doctors: 'You can be a man and have a baby'
Transgender men say they face misinformation, bias and a lack of understanding from the medical establishment when they decide to start a family. (May 19, 2019)
---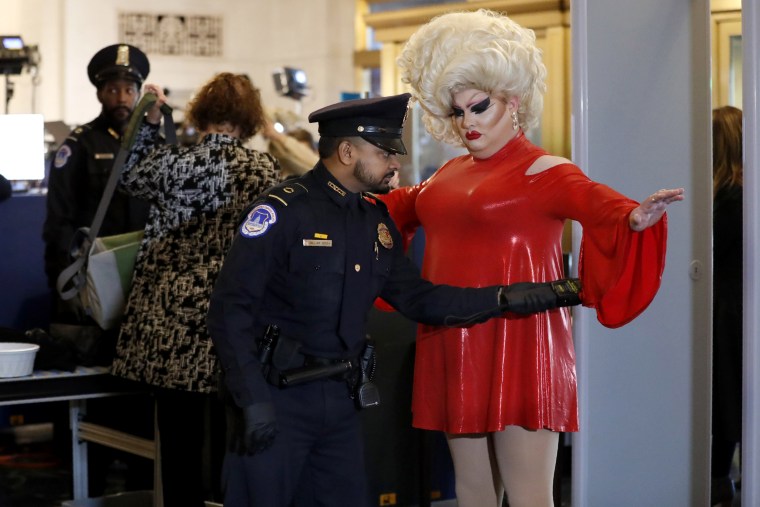 Drag queen sashays into Trump impeachment hearings
Pissi Myles made an unexpected, and quite noticeable, appearance at President Donald Trump's impeachment hearings. (Nov. 13, 2019)
---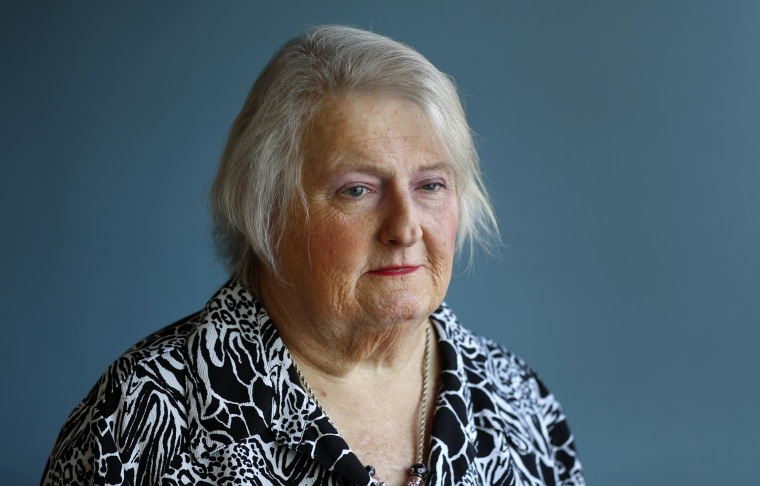 Trans workers not covered by civil rights law, Trump admin says
The Trump administration filed a brief with the Supreme Court arguing transgender workers are not protected by federal civil rights law and can be fired due to their gender identity. (Aug. 16, 2019)
---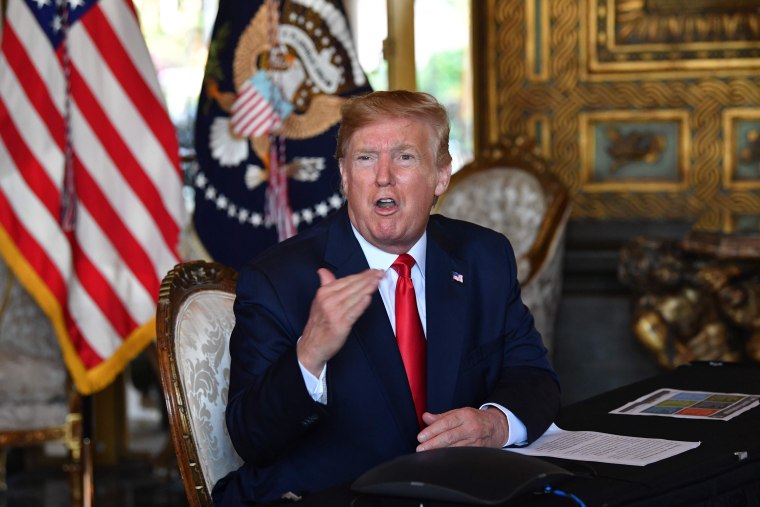 Gay Republican group's director resigns after Trump endorsement
The executive director of the Log Cabin Republicans is the latest official to resign from the conservative LGBTQ group after it recently endorsed President Donald Trump for re-election. (Aug. 27, 2019)
---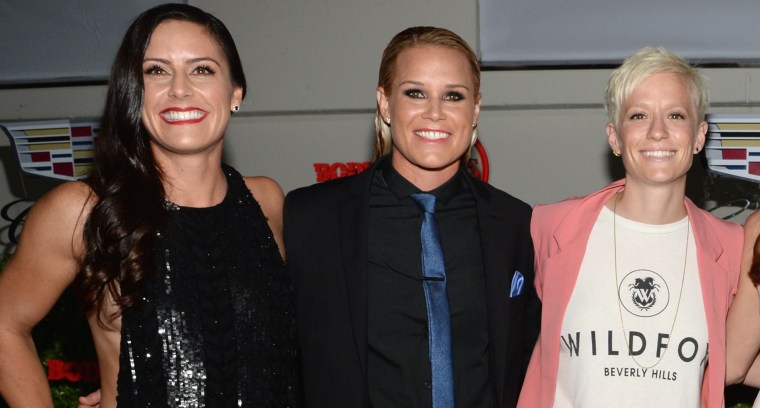 Lesbian visibility at Women's World Cup has impact far off field
The U.S. Women's National Team boasts multiple world titles and at least five out and proud LGBTQ players. (July 5, 2019)
---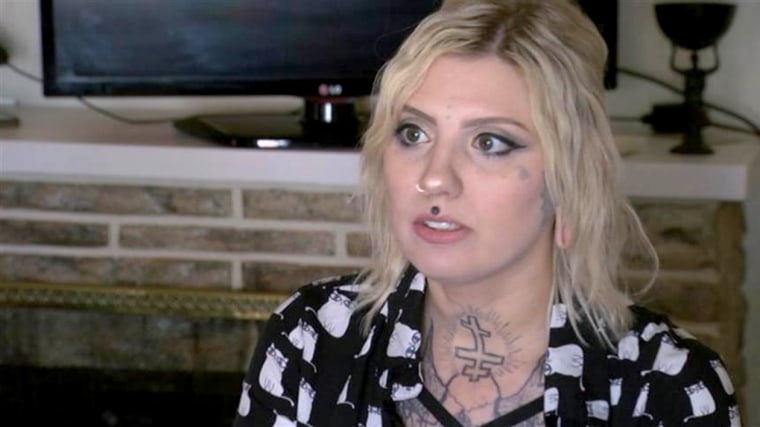 Waitress fired after refusing to serve transphobic customers
A waitress who was fired after refusing to serve transphobic customers at a Wisconsin restaurant on Saturday said she has no regrets about putting "morals over money." (Oct. 17, 2019)
---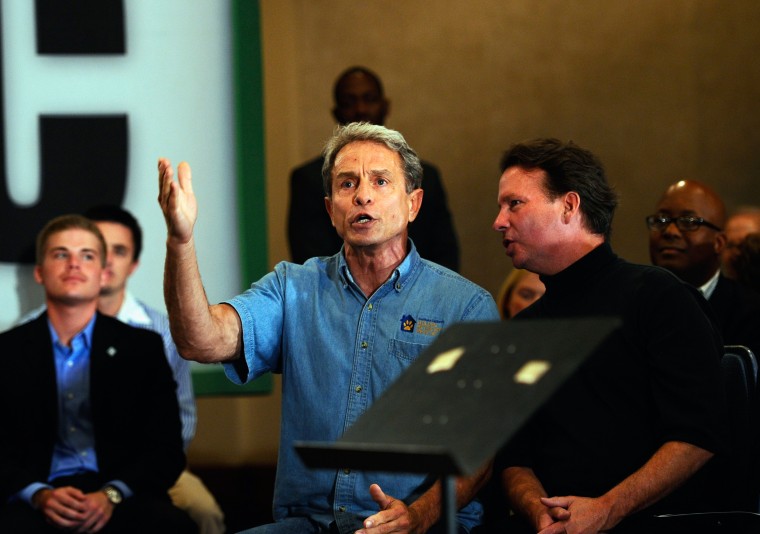 2nd man found dead in Calif. home of Democratic donor Ed Buck
A dead man was found in the L.A.-area apartment of Democratic donor Ed Buck — the second time a body has been discovered in his home in the last year and a half. (Jan. 8, 2019)
---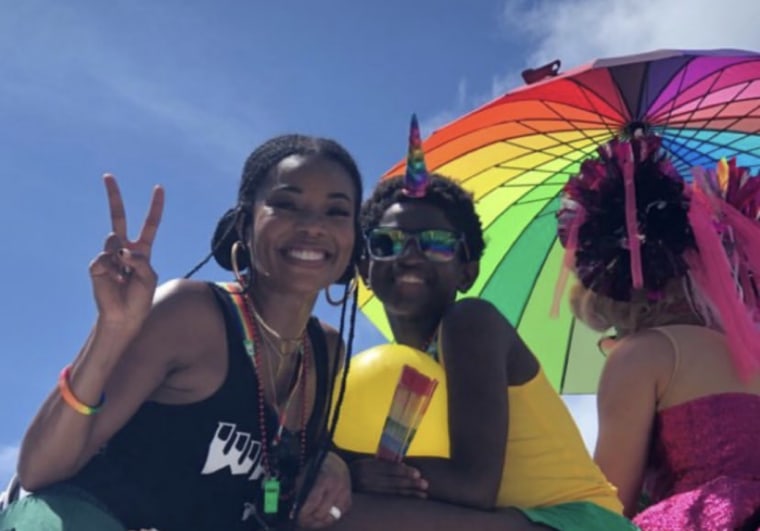 NBA star Dwyane Wade shares support for son's Miami Pride appearance
Miami Heat star Dwyane Wade shared his support publicly for his 11-year-old son, who appeared at the annual Miami Beach Pride march. (April 8, 2019)
---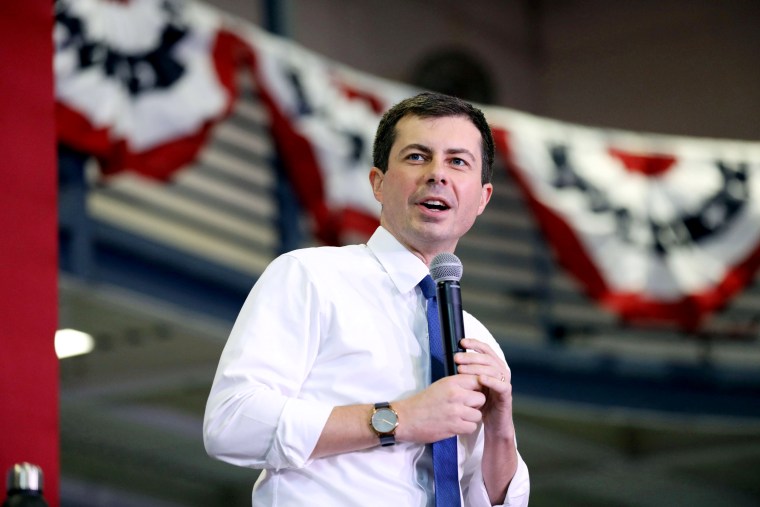 Would Buttigieg be the first gay president? Maybe not.
"I would imagine we've probably had excellent presidents who were gay, we just didn't know which ones," Pete Buttigieg said in an interview. Historians weigh in. (June 22, 2019)
---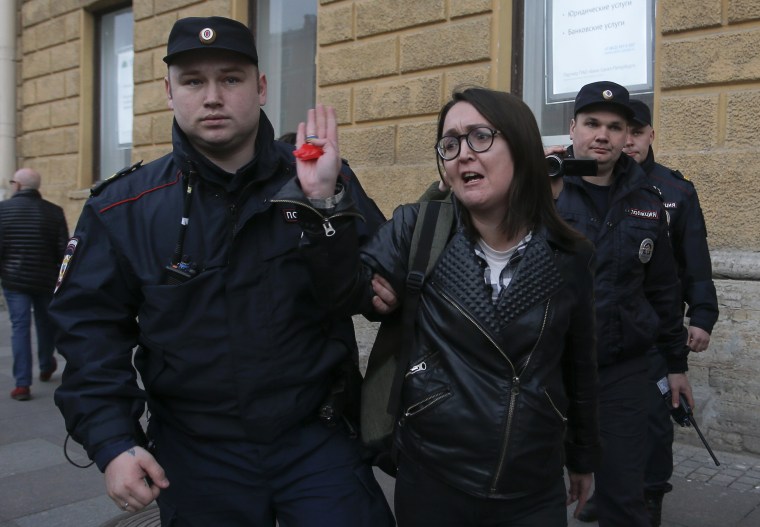 Russian LGBTQ activist killed after being listed on gay-hunting site
A Russian LGBTQ activist, Yelena Grigoryeva, was fatally stabbed in St. Petersburg after her name was listed on a website that encourages people to "hunt" LGBTQ activists. (July 23, 2019)
---
Once-prominent 'conversion therapist' will 'pursue life as a gay man'
David Matheson, a once prominent Mormon "conversion therapist" who claims to have helped some gay men remain in heterosexual marriages, is looking for a boyfriend. (Jan. 23, 2019)
---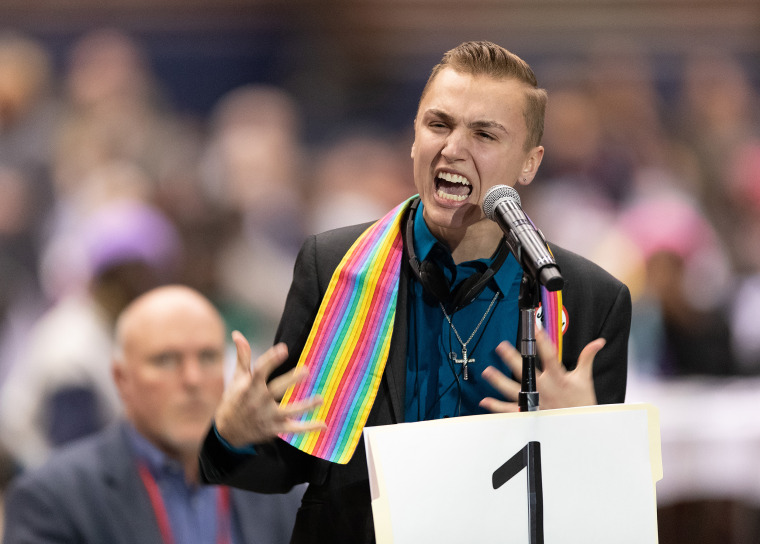 LGBTQ United Methodist leaders gutted by church's anti-gay decision
The United Methodist Church strengthened its ban on openly gay clergy and same-sex marriages. (March 23, 2019)
---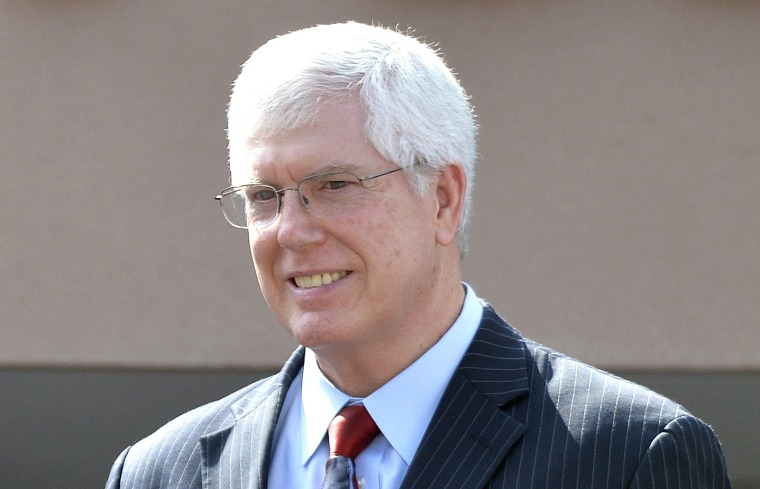 Evangelical group wants gays removed from anti-lynching bill
Liberty Counsel opposes including the words "sexual orientation" and "gender identity" in a federal anti-lynching bill. (Jan. 9, 2019)
---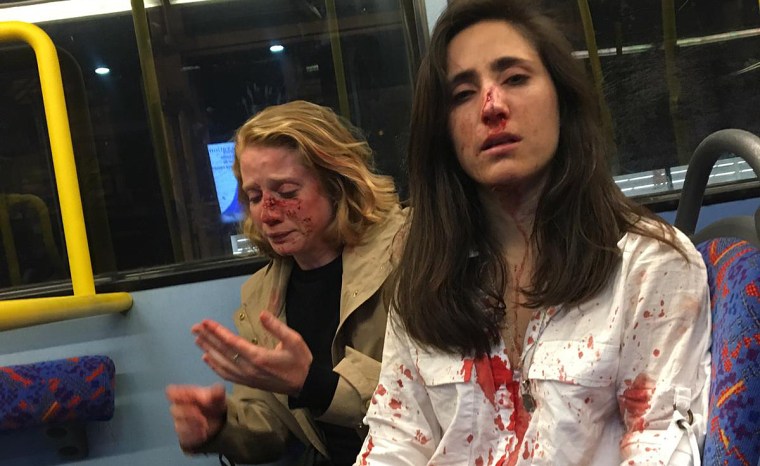 Fifth teen arrested in attach against lesbian couple on London bus
The teens allegedly demanded the two women kiss "so they could enjoy watching" before beating them. (June 7, 2019)
---