Republican officials from 16 states are urging the U.S. Supreme Court to overturn a lower court ruling that a transgender woman who was fired after coming out to her boss was unlawfully discriminated against, and rule that federal civil rights law does not provide protections on the basis of gender identity.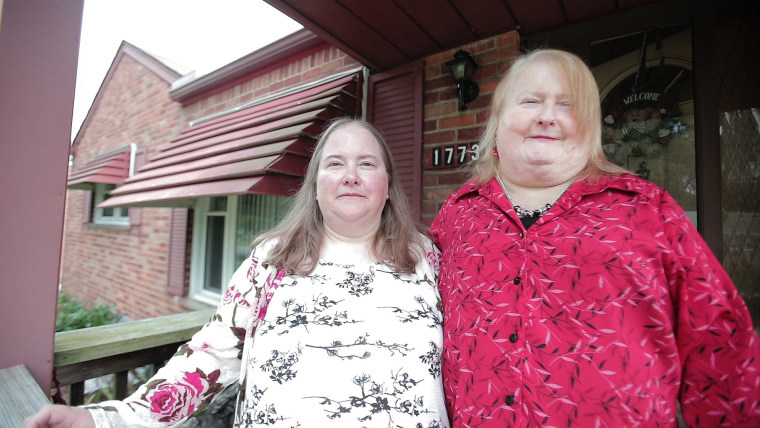 In March, the 6th Circuit Court of Appeals ruled 3-0 in favor of Aimee Stephens, who was fired from a Detroit funeral home in 2013 after informing her employer that she was transgender and beginning her transition. The court ruled that Title VII protects transgender workers and that an employer's religious beliefs cannot be used to justify discrimination.
"The unrefuted facts show that the Funeral Home fired Stephens because she refused to abide by her employer's stereotypical conception of her sex," Judge Karen Nelson Moore wrote for the court.
Moore added that requiring the business owner, Thomas Rost, "to comply with Title VII's proscriptions on discrimination does not substantially burden his religious practice."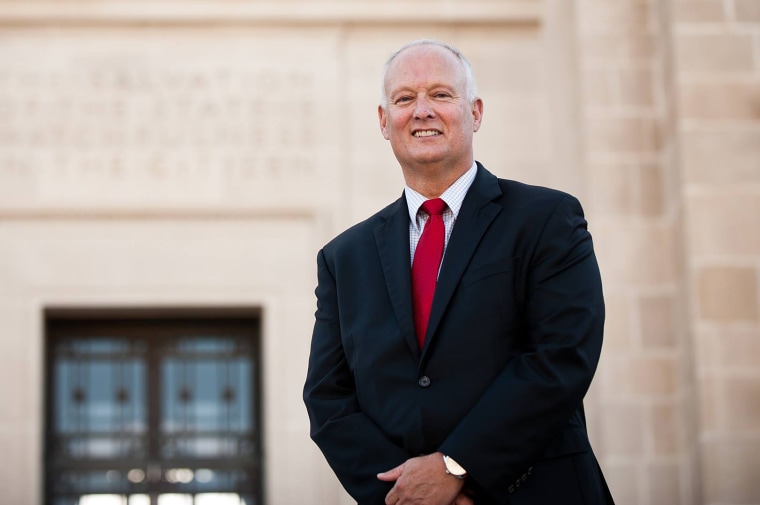 The 13 attorneys general and three governors, led by Nebraska Attorney General Douglas Peterson, said in an amicus brief filed late last week that Congress did not intend for workplace sex discrimination protections to extend to gender identity when it passed Title VII of the Civil Rights Act in 1964.
"'Sex' under the plain terms of Title VII does not mean anything other than biological status," the brief states, adding that unless Congress acts, the Constitution leaves it to the states "to determine which protections, or not, should flow to individuals based on gender identity."
"In rewriting Title VII to its own liking, rather than interpreting the statute based on its text, history, and purpose, the Sixth Circuit not only ignored the will of Congress, but bestowed upon itself (an unelected legislature of three) the power to rewrite congressional enactments in violation of the separation of powers," the brief continues. "The role of the courts is to interpret the law, not to rewrite the law by adding a new, unintended meaning."
Harper Jean Tobin, director of policy for the National Center for Transgender Equality, called the states' brief "a political attack on the humanity of transgender people."
"It ignores decades of law and the realities faced by transgender workers across this country," Tobin said in a statement. "Ms. Stephens' case is the textbook definition of sex discrimination, and court after court has already shown this to be true. All Americans deserve a fair shot at their jobs, and the desperation of officials from these 16 states to legalize discrimination is despicable."
In addition to Nebraska, the brief was signed by Republican officials from Alabama, Arkansas, Kansas, Kentucky, Louisiana, Maine, Mississippi, Oklahoma, South Carolina, South Dakota, Tennessee, Texas, Utah, West Virginia and Wyoming.
According to the National Center for Transgender Equality 2015 US Transgender Survey, one in five transgender people have faced employment discrimination due to their gender identity.
A recent report from the Williams Institute, a think tank at UCLA School of Law, estimates the 16 states represented in the brief have a combined population of more than 331,000 transgender adults — a quarter of the estimated 1.4 million transgender adults across the U.S.
Twenty states and the District of Columbia currently have laws explicitly prohibiting employment discrimination based on sexual orientation and gender identity, according to Movement Advancement Project, an LGBTQ think tank. These states include Maine and Utah, which are represented in last week's brief.
The Supreme Court is expected to decide in the coming months whether to take on a case involving whether Title VII's sex discrimination protections extend to LGBTQ employees. The issue has already come before several federal appeals courts in the past two years, with most ruling in favor of LGBTQ employees, and has divided government agencies — notably the Department of Justice and the Equal Employment Opportunity Commission.