Every year, L.A.'s Outfest LGBT Film Festival programs 10 days of queer screenings, panels and special events, and this year — on its 35th anniversary — the festival is doubling down on its films for, by and about women. Half of the features being shown at this year's event are directed by women, something Lucy Mukerjee-Brown, the festival's director of programming, said was not only intentional, but necessary.
"We are thrilled to have achieved gender parity in the festival lineup, especially this year when so many of us are more politically engaged than ever," she told NBC News.
Outfest's 2017 program features women-focused films for both its U.S. Centerpiece and International Centerpiece screenings ("Strangers" and "Close Knit," respectively), and the festival will reprise its annual All-Girl Friday on July 14, a full day and night of programming and parties for women.
The organization's seven female-identified board members launched a new initiative this year called Women's Voices to "focus on enrolling more queer women and female-identified allies in the community and making them aware of the work that we do." Organizers hope this initiative will encourage more women come out and support films selected specifically for them, so they can feel represented as well as entertained.
"It's so important that [women] come and show support for the films playing in these big slots," Mukerjee-Brown said," so we can continue to prove that there is an audience hungry for this content."
Here are 20 films women will love at this year's Outfest LGBT Film Festival:
Whitney: Can I Be Me?
This documentary, which premiered at the Tribeca Film Festival in April, is the first depiction of Whitney Houston's life that attempts to openly discuss her alleged bisexuality and relationship with out lesbian Robyn Crawford. If you can't make it to the Los Angeles screening, you can catch it on Showtime starting August 25.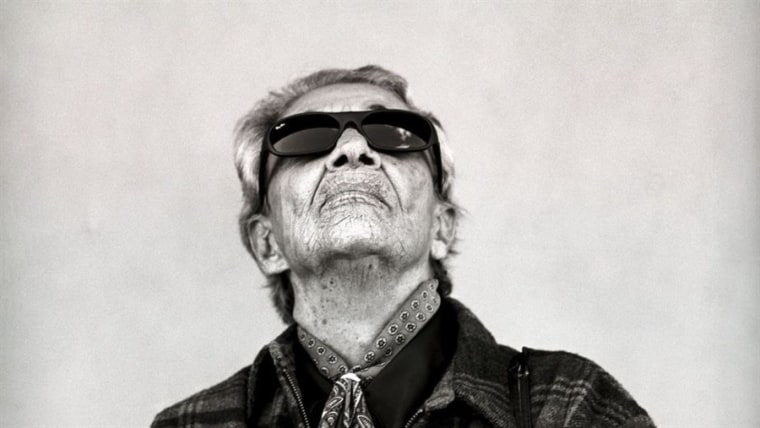 Chavela
Hitting theaters in October, this documentary about legendary Mexican musician Chavela Vargas includes never-before-seen interview footage that helps bring her colorful story to life. From her close friendship with Frida Kahlo to her penchant for wearing men's clothing and smoking cigars, the out lesbian lived out-of-the-box and was celebrated for it.
A Million Happy Nows
"Guiding Light" fans will be overjoyed to see Crystal Chappell and Jessica Leccia back together again, although they maybe a little sadder because of it. "A Million Happy Nows" follows a television star (Chappell) diagnosed with early-onset Alzheimer's and the partner (Leccia) she chooses to spend her final days with. Bring your tissues.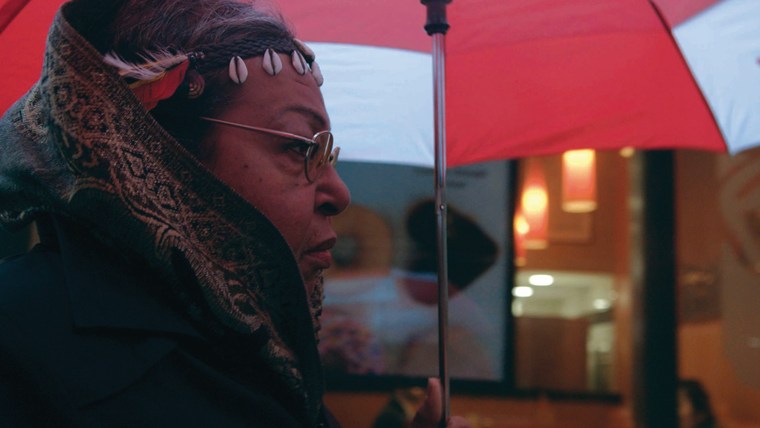 The Death and Life of Marsha P. Johnson
"How to Survive a Plague" director David France turns his camera on crime-victim advocate Victoria Cruz, who attempts to solve the murder of famed transgender activist Marsha P. Johnson. Netflix has picked up distribution for the doc later this year, after early reviews out of the Tribeca Film Festival praised its nuance and relevance.
Girls in Uniform (Muchachas de Uniforme)
This rarely seen 1951 Mexican remake of the iconic 1931 German original, Mädchen in Uniform, is about a boarding school romance between a teacher and her young student. Outfest's Legacy Project screening provides the opportunity to see the restored rendition on 35mm with an introduction from queer film historian Jenni Olson.
In Between (Bar Bahar)
Punky Palestinian lesbian Salma (Sana Jammelieh) lives with her best friend/wild child, Laila (Mouna Hawa), and new roomie, Nour (Shaden Kanboura). The liberated trio live by their own rules and defy convention, expectations and stereotypes.
Becks
Lena Hall of "Hedwig and the Angry Inch" fame plays the title character, a Brooklyn musician who has to move home to the Midwest and live with her mom after her girlfriend (Hayley Kiyoko) breaks her heart. But when a gig playing songs about heartbreak at the local bar introduces her to a bored housewife (Mena Suvari), her luck starts changing.
Girl Unbound: The War to Be Her
Champion squash player Maria Toorpakai Wazir hails from Waziristan, a country once dubbed "the most dangerous place in the world" by Al Jazeera. "Girl Unbound" follows the gender-nonconforming athlete, now living and training in Toronto, and explores her storied career and feelings surrounding gender identity, which, for Wazir, lives in a grey area that seems to make the title of the film somewhat problematic.
Close Knit
The winner of the Teddy Jury Award at the Berlin International Film Festival tells the story of an 11-year-old Japanese girl who goes to live with her uncle and his transgender girlfriend. Despite transphobia and external pressures from outside sources, the trio becomes a loving family, brought closer together by the unwarranted hate they receive from the world.
The Ladies Almanack
Fans of lesbian literature will enjoy this experimental, fiction-fused take on the real women who were a part of Djuna Barnes' famous tome, "The Ladies Almanack." Daniel Shy directs this artistic offering with Guinevere Turner and Eileen Myles playing roles amongst a large ensemble cast of characters like Gertrude Stein, Radclyffe Hall and Sylvia Beach.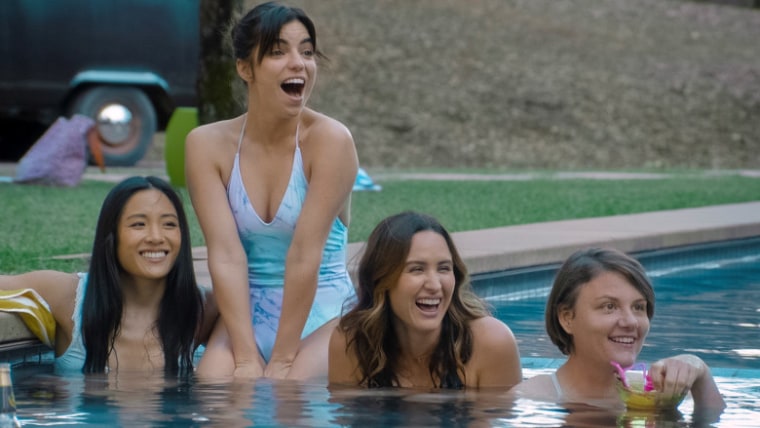 The Feels
Constance Wu and Angela Trimbur star in this highly improvised comedy about a lesbian bachelorette weekend turned on its head when Trimbur's character reveals she's never had an orgasm. Out comic Ever Mainard is a special treat, providing much-needed tension relief.
Tamara
Based on the story of the first transgender woman elected to the National Assembly of Venezuela, "Tamara" stars a cisgender male actor (Luis Fernandez) in one of Venezuela's top films of last year. Tamara Adrián herself makes a cameo in the film as Rectora, giving the film her blessing in its emotional retelling of her coming out in a highly conservative culture.
Maybe Tomorrow (Baka Bukas)
Alex wants to push boundaries by creating a television series about a lesbian. Unfortunately, Manila TV executives aren't ready for that yet — and Alex isn't ready to come out to her best friend, Jess, who she's crushed on since they were kids. This romantic comedy out of the Philippines is charming, comical and cute AF.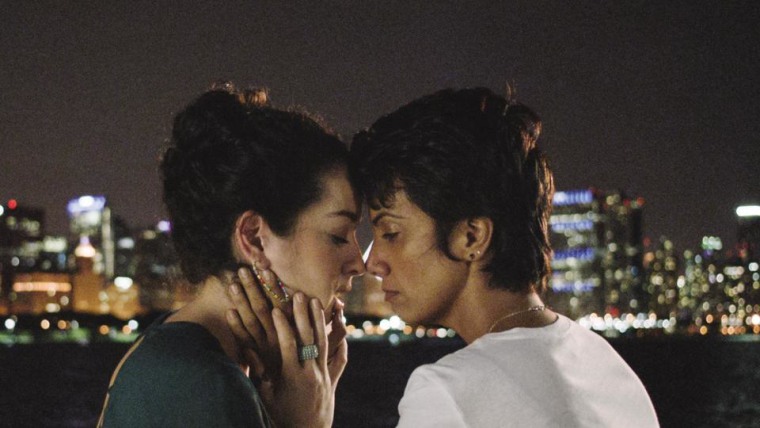 Signature Move
Fawzia Mirza co-writes and stars in this feature about Zaynab, a Pakistani-Muslim lesbian whose feelings for a Mexican woman, Alma, force her to connect with her zoned out widow of a mother. The world of Lucha Libre wrestling Zaynab is part of just adds to the fun.
Whose Streets?
Outfest goers will be able to catch an early screening of a timely film coming to theaters August 11, focusing on the aftermath of the police shooting of Michael Brown and the LGBTQ leaders who stepped up to proclaim Black Lives Matter. Directed by Sabaah Folayan and Damon Davis, the film heavily features Brittany Ferell, an activist who met her now-wife at a protest and publicly proposed to her in December 2014.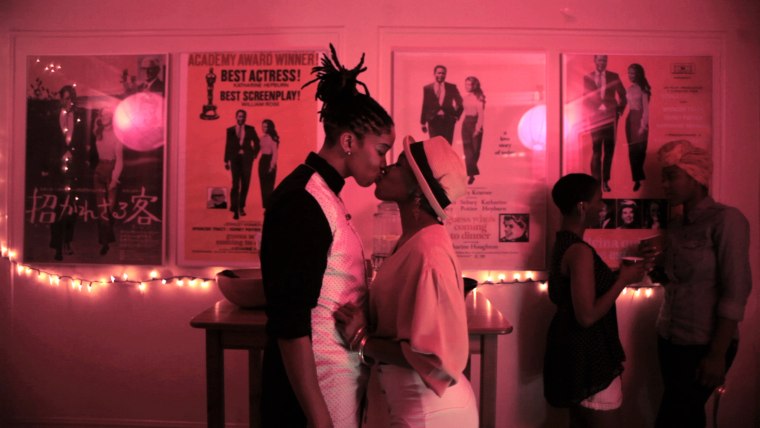 195 Lewis
Black queer women in Brooklyn are the focus of this digital series from Chanelle Aponte Pearson, who won a Gotham Award for her nuanced approach to a polyamorous relationship that tests not only the couple at the center, but the community around them.
The Ring Thing
Kristen wants to get married; Sarah's fine with where things are now. The couple's inability to come to an agreement sends them on separate journeys, bringing them back together but with new ideas on what it means to be LGBTQ and legally hitched, based on their own experiences and conversations with others.
Queercore: How to Punk a Revolution
Queer people have always been a part of punk music — they were just often invisible to mainstream depictions of the genre. Pioneers G.B. Jones, Lynn Breedlove, Penny Arcade, Kathleen Hanna, Kim Gordon and Team Dresch participate in this much-needed conversation on LGBTQ inclusion in the politically driven punk scene.
Chasing Amy With Director Kevin Smith
The straight, cisgender director of a film about a lesbian questioning her sexual identity after meeting Ben Affleck celebrates its 20th anniversary with a special Outfest screening and Q&A. Bring your burning questions!
Strangers
Breeda Wool, Shiri Appleby, Jemima Kirke and Leisha Hailey all pop up in this series following a newly single bisexual 20-something, Isobel, who begins dating again, with the help of her lesbian BFF.
For more information about the films, including showtimes, visit Outfest.org.