As temperatures rise with the arrival of summer, the comfort of an air-conditioned theater remains a constant respite from the heat. In June, it's also an opportunity to celebrate Pride Month with film festivals that promote LGBTQ representation and inspiration.
In a moment where the country needs to be joined together in solidarity, it's also important to remember the spaces where our stories are told and our communities are brought together. With their packed programs and plethora of conversations - both cinematic and social - film festivals are the cornerstone of traveling the world within a matter of days to unlock new perspectives and possibilities.
Lucky for us, Frameline in San Francisco (June 16-26); BAMcinemaFest in Brooklyn (June 15-26) and the Provincetown International Film Festival (June 15-19) are all kicking off this week and offer a diverse selection of LGBTQ films. If you're having trouble choosing among the many great offerings, here are five to put on your list:
SLASH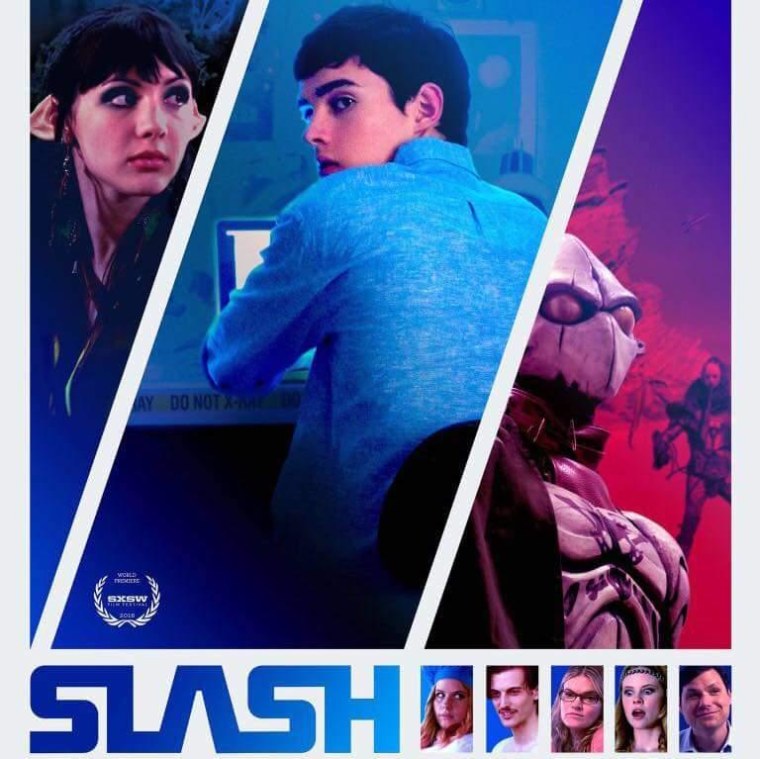 A delightfully cheeky and geeky take on the coming-of-age film, Slash amusingly balances the universal setting of high school and the very specific world of erotic fan fiction. Adorkable Neil (Teen Wolf's Michael Johnston) spends most of his extracurricular time holed up in his room, writing gay "slash" fiction about his favorite sci-fi franchise, Vanguard. When fellow classmate Julia (Hannah Marks), another burgeoning slash author, discovers Neil's titillating tales, she encourages him to overcome his shyness and share his writing with the internet community. Neil's prose is embraced online and what follows is a romp through adolescent angst, eccentric personalities and writerly responsibilities that culminates in a ComicCon-esque convention.
What's most unique and contemporary about Slash - a hit out of SXSW - is that its young protagonists explore their dreams, desires and sexuality in a fully nonjudgmental way - highlighting the Q in LGBTQ. Writer-director Clay Liford refuses to pigeonhole his characters, even when there is sexual tension, organically recognizing that sexuality is fluid. Even in the film's source of "questioning," it's about cultivating one's own identity. Slash plays on the queer youth experience with a witty universality, adding a layer of modern, pansexual progress to an already energetic, crowd-pleasing character study.
BAMcinemaFest: Sunday, June 19 at 9:30 p.m.
Frameline: Tuesday, June 21st at 9:30 p.m.
STRIKE A POSE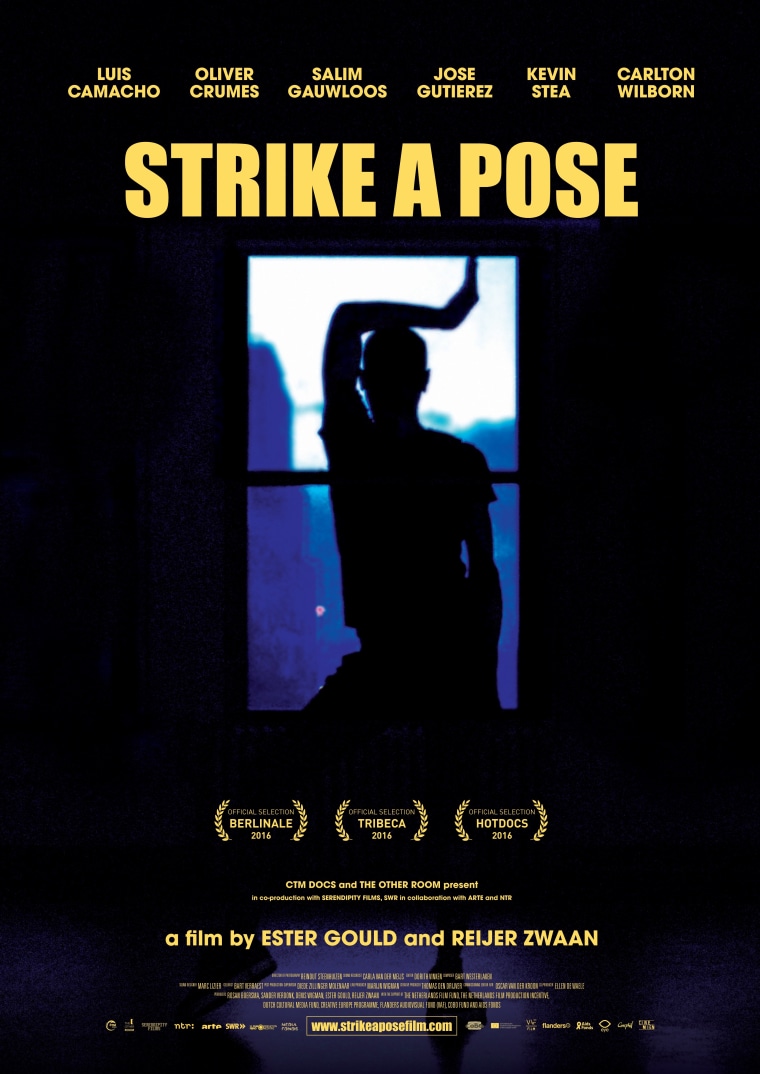 With sharp movements and even sharper stares, the dancers from Madonna's controversial 1990 Blonde Ambition tour helped launch an LGBTQ movement of openness and expression. The effusive and candid crew, seven in total, fearlessly vogued into the mainstream with the message of acceptance and identity. Strike a Pose revisits and profiles the surviving dancers from the tour, who also appeared in the influential 1991 documentary Truth or Dare. From a generational perspective, these dancers provided a source of representation for young gays kids in the 90s and, in many cases, were responsible for the first same-sex kiss they had ever seen onscreen.
Given the 25 years that have passed, Strike a Pose is steeped in LGBTQ history and thoughtful reflection without ever losing sight of the triumphant progress we've made. The dancers discuss how they navigated fame and friendship, as well as confronting the AIDS crisis, proving that beyond being the voice of a generation we're all human. Above all, Strike a Pose is perfect Pride event - a celebration of freedom and an iconic gay moment that reflects how far we've come to understand each other, as well as look inside ourselves. And always remember: EXPRESS YOURSELF.
Provincetown: Thursday, June 16 at 10 p.m.
NYC Pride / OutCinema: Monday, June 20 at 7:30 p.m.
Framline: Saturday, June 25 at 8:30 p.m.
SPA NIGHT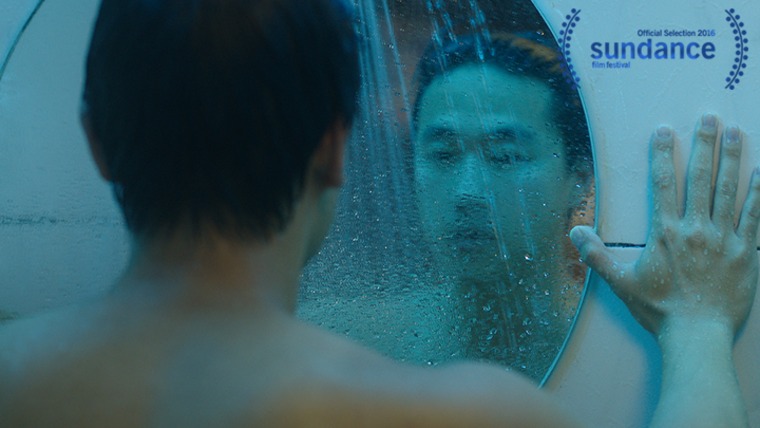 A marvelously restrained and atmospheric debut from director Andrew Ahn, Spa Night dives deep into the psychological waters of a first-generation, Korean-American David Cho (Joe Seo, winner of the Sundance award for Breakthrough Performance) struggling to accept his sexuality. Between preparing for the SATs, weighing his options for college and working in his parents' restaurant, David's priorities are primarily aligned with being a loyal, respectful son. The future, however, is not clear, as his family is struggling financially and he's becoming aware of his attraction to men. These sexual feelings are forced from beneath the surface when David starts working at a male-only spa and discovers the world of underground hookups.
Set amidst the fluorescent streets and interiors of Koreatown in Los Angeles, Spa Night beautifully blends acute cultural observations with personal catharsis. Ahn quietly coaxes out a powerful meditation on the difficulty to reconcile familial expectations with budding sexual desires and realizations. And Spa Night's clear-eyed lensing casts a mesmerizing spell with its visual poetry, symbolically playing with mirrors to expose the complex dilemma between having to please others and being true to who you are.
Provincetown: Thursday, June 16 at 9:30 p.m.
Provincetown: Saturday, June 18 at 9:30 p.m.
BAMcinemaFest: Monday, June 20 at 7 p.m.
Frameline: June 23 at 6:30 p.m.
THE TRANS LIST
For all the growth in visibility the transgender community has experienced recently, part of that presence is still paved with troubling legislation and the fight for social acceptance. But the thoughtful documentary, The Trans List, exists as an intimate antidote to this struggle - the kind of smooth medicine ignorant people need to take. Profiling 11 trans individuals of varied fame, director Timothy Greenfield-Sanders highlights the scope of activism being done, and the diversity and strength of its leaders - among them Janet Mock, Amos Mac, Laverne Cox, Shane Ortega and Miss Major Griffin-Gracy.
As discrimination and threats of violence aim to discourage the trans community, The Trans List presents a collection of powerful voices that target empowerment and further understanding. It's about taking a conversation that has been politicized and reinforcing the idea that the discussion was, and always will be, a personal matter. Because the issues are not about politics - but people.
Provincetown: Thursday, June 16 at 12 p.m.
Provincetown: Friday, June 17 at 4:30 p.m.
Frameline: Saturday, June 25 at 4 p.m.
SUMMERTIME (LA BELLE SAISON)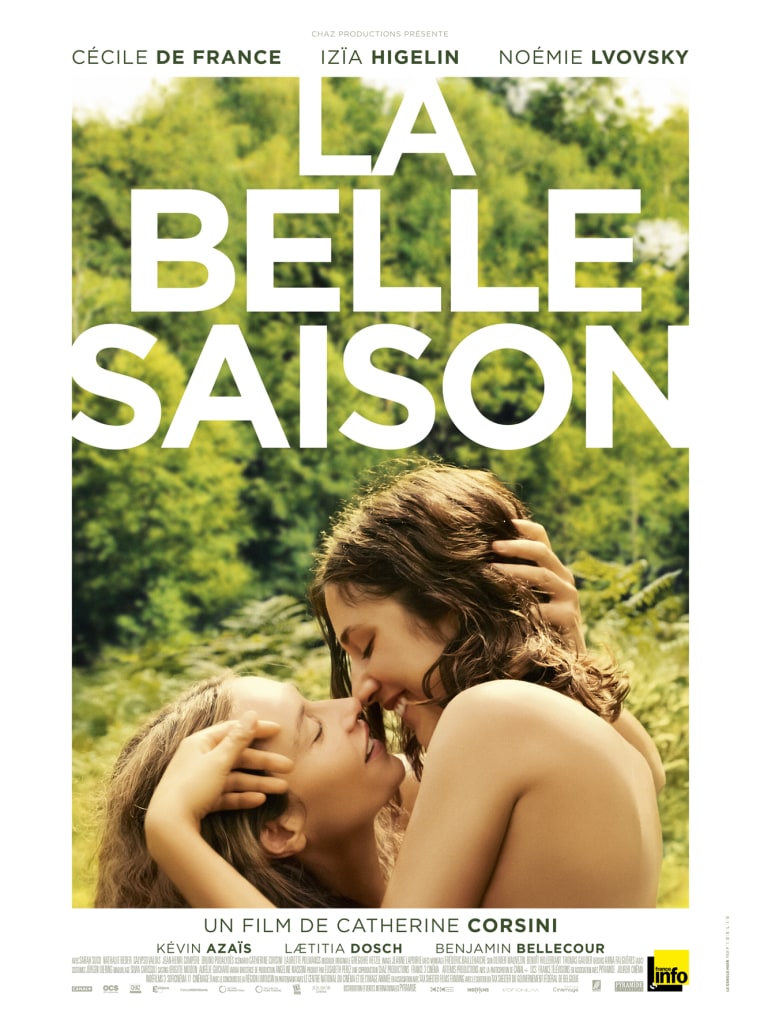 It's summertime, but the living's not exactly easy for Carole and Delphine, a 35-year old teacher and a 25-year old farmer's daughter, respectively. It's 1971 in France and the seeds of feminism are blossoming into a political revolution as the two Gallic women start to fall in love, much to the chagrin of their male counterparts and Delphine's conservative mother. Director Catherine Corsini spins an inspired take on the city mouse-country mouse romance, synthesizing the characters' political activism with their nascent relationship.
Romantic looks and golden hues infuse the film with a luminous glow, capturing the exuberance of the early 70s, while still apprehending the struggle women faced at the time. The characters, too, follow this arc of delight and passion that's greeted by harsh realities. Summertime eloquently presents the kind of nostalgia you'll want to recall fondly for its beauty until the bitter truth of prejudice and oppression sinks in.
Frameline: Friday, June 17 at 6:30 p.m.
Provincetown: Wednesday, June 15 at 7 p.m.
Provincetown: Friday, June 17 at 2 p.m.