/ Source: Associated Press
Nigerian police say they have arrested 53 young men who celebrated a gay wedding and charged them with "belonging to a gang of unlawful society."
Prosecuting officer Mannir Nasir told a court on Wednesday that the young men were arrested Saturday in the northern city of Zaria while attending a party organized for two men who got married last week.
While Nigerian law bans gay marriage, some couples conduct informal ceremonies.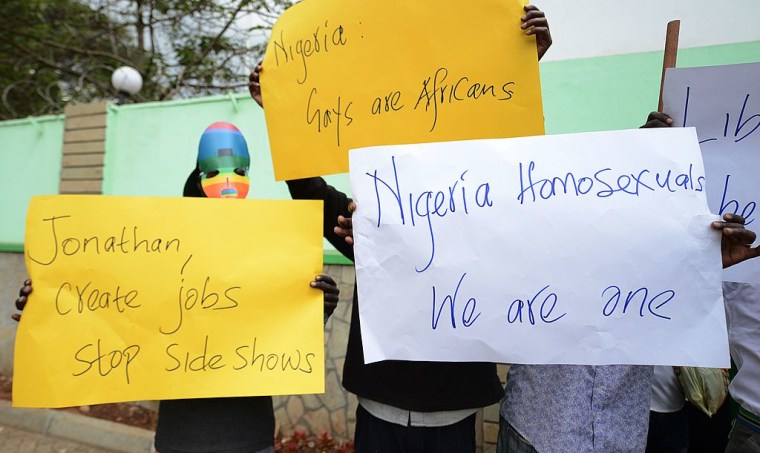 Maria Sjodin, deputy executive director of LGBTQ advocacy group OutRight Action International, said she believes the gay wedding story is just an "excuse" and part of the police's attempt to "crackdown on an emerging LGBTQ movement" in Nigeria.
"Only the police claim that it was a wedding party," she told NBC Out, adding that sources in Nigeria told her organization the event was "actually a birthday party."
"The police are using the Same-Sex Marriage Prohibition Act as an excuse for mass arrests, maybe even as a way to get bribes," Sjodin said. "The Nigerian law is much more far reaching than just same-sex marriage, it really is a way to crack down on anyone advocating for human rights of LGBT people."
The 53 arrested men pleaded not guilty to charges that also included conspiracy and unlawful assembly. They were granted bail, and their next hearing has been set for May 8.