Roxsana Hernandez, a 33-year-old transgender woman from Honduras, died in U.S. detention in May just weeks after requesting asylum at the U.S. border. Now, six months later, an independent autopsy report has found that she suffered "physical abuse" before her death.
The report by Dr. Kris Sperry, a forensic pathologist from Georgia, found that Hernandez had "deep bruising" to the chest wall and "deep contusions extending on to the back." Sperry also found that Hernandez's wrists exhibited bruises "typical of handcuff injuries."
In a statement on May 25, the day Hernandez died in a New Mexico hospital, ICE gave the preliminary cause of death as cardiac arrest, adding that that finding was pending an autopsy by the New Mexico medical examiner's office. That autopsy report has not been released.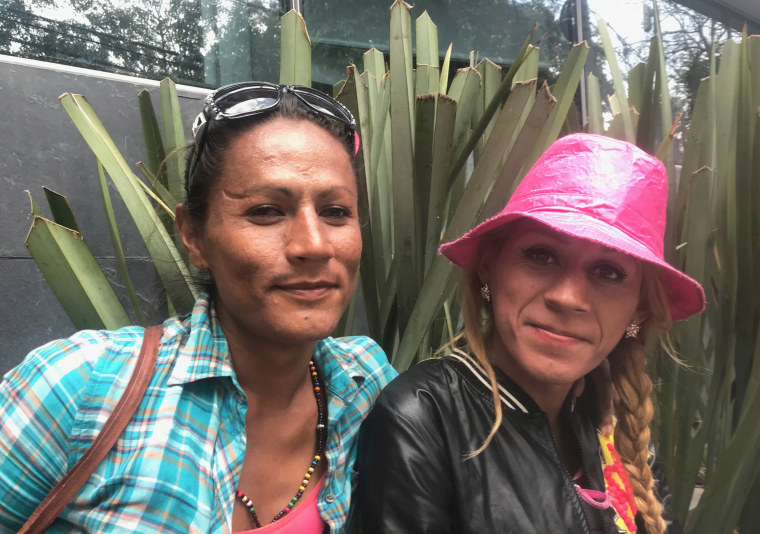 The Transgender Law Center, a nonprofit civil rights group that hired Sperry to conduct the autopsy, and Andrew Free, a civil rights attorney hired by the Hernandez family, said in a statement Monday that Hernandez died from dehydration and complications related to being HIV positive.
"Her death was entirely preventable," they said.
A spokesperson for ICE denied any allegation that Hernandez had been abused while in the agency's custody.
The spokesperson, Danielle Bennett, said in an email that while the agency "cannot speak to the validity of the private autopsy," a review of Hernandez's death conducted by ICE's Health Service Corps confirmed that she had a history of untreated HIV.
Bennett said that no one at the two hospitals where Hernandez was treated had raised "any issues of suspected physical abuse." She added that the agency would continue to review the case.
Free said he has made Freedom of Information Requests regarding Hernandez's treatment in detention, and said her family was considering a wrongful death suit depending on the response.
Sperry, who was paid by Free's firm to conduct the autopsy, abruptly retired as Georgia's chief medical examiner in 2015 after The Atlanta Journal-Constitution, in a review of more than five dozen private cases Sperry worked on while employed by the state, found that he had been accused of "tailoring conclusions to suit his paying customers" in a number of cases.
Hernandez's family in Honduras, in a statement released through the Transgender Law Center, criticized Roxsana's treatment while in U.S. custody, saying that she had fled Honduras because of an epidemic of transphobic violence there and was "looking for a better life."
"Now all we have left with is the hope that we can see justice for her," the family said. "Justice for Roxsana."
Nine detainees died in ICE custody in fiscal year 2018, which ended on Sept. 30, and two have died so far in fiscal year 2019, which started last month, according to ICE's website.