While divisive voices continue to vilify transgender people, the reality is transgender individuals are out there, living full lives and making a positive impact in their communities.
Voted "Best of the Bay, Best Personal Trainer" for three years in a row, Ace Morgan (of Ace Morgan Fitness in San Francisco) looks like a personal trainer - his bulging biceps and easy smile say, "Yeah, that's right. I'm ripped." What you might not guess is Morgan is also an out transgender man who loves being a parent.
In fact, his joyful energy is a major component of his success. "Because I'm an out transgender person people come in and they feel safe immediately. I'm very nonjudgmental. Workouts can be a bit like therapy, our bodies and minds hold so much—things just come out."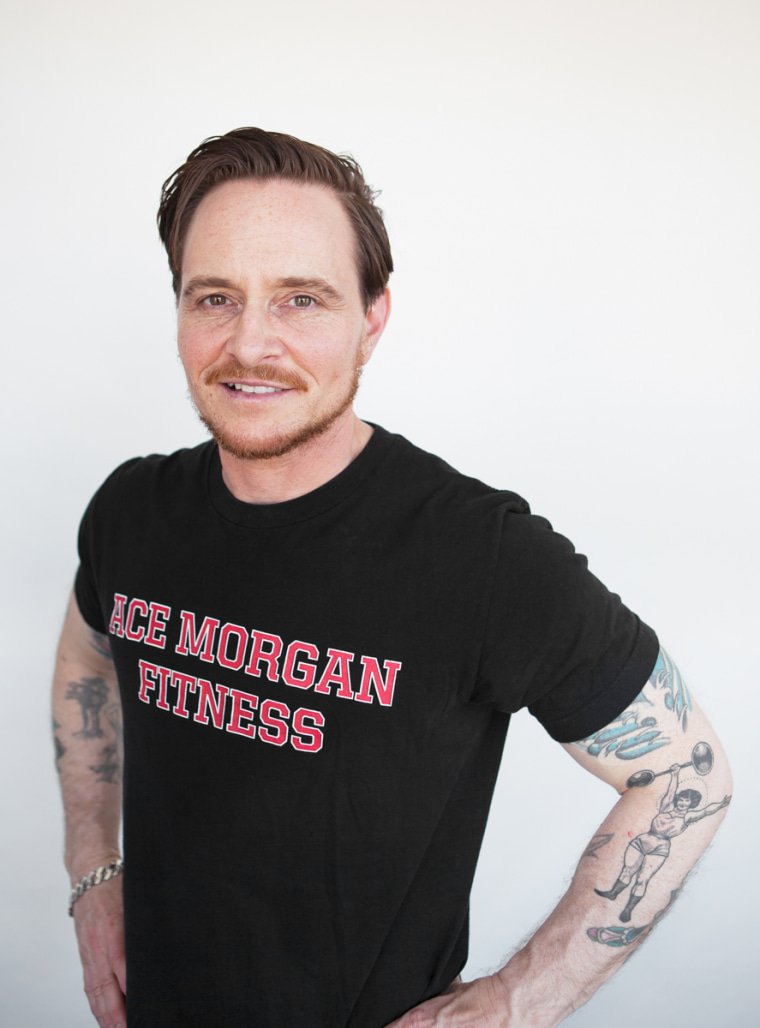 Client Rebecca Weiner backs that up: "Validating," "nurturing," "safe," "present" is how she describes Morgan. "There's no boot camp vibe. He's really about people feeling healthy and getting strong; that strength has greater implications in the rest of our lives. He reinforces you're doing the work and that is really powerful." Much of Ace's approach comes from personal experience and his sensitivity to women who have felt marginalized. "Ace understands how sexism impacts women and the relationship between sexism and the fitness industry. You just know when you walk into his gym you are not participating in that."
Morgan said seeing how sexist and misogynistic our culture is, is difficult. "When you're a butch dyke the world treats you differently, the person at the checkout counter is not as friendly. When you're passing as a man, the women flirt with you…I feel like a spy at times, men talk to me about women in a way that I never got talked to before." Consequently, Morgan has become more of a feminist since he transitioned and became a dad.
As a coparent of his 10-year-old daughter, he knows it is important to be a role model. "Her mom and I have a verbal contract to be nothing but loving in front of her. When you're a parent, it's no longer about you." Morgan's longtime girlfriend is another loving person in his daughter's life, and he is very aware that his daughter is watching how he treats everyone. Ace says his queer community and straight allies are impressed by how he and his daughter's mother do so much together.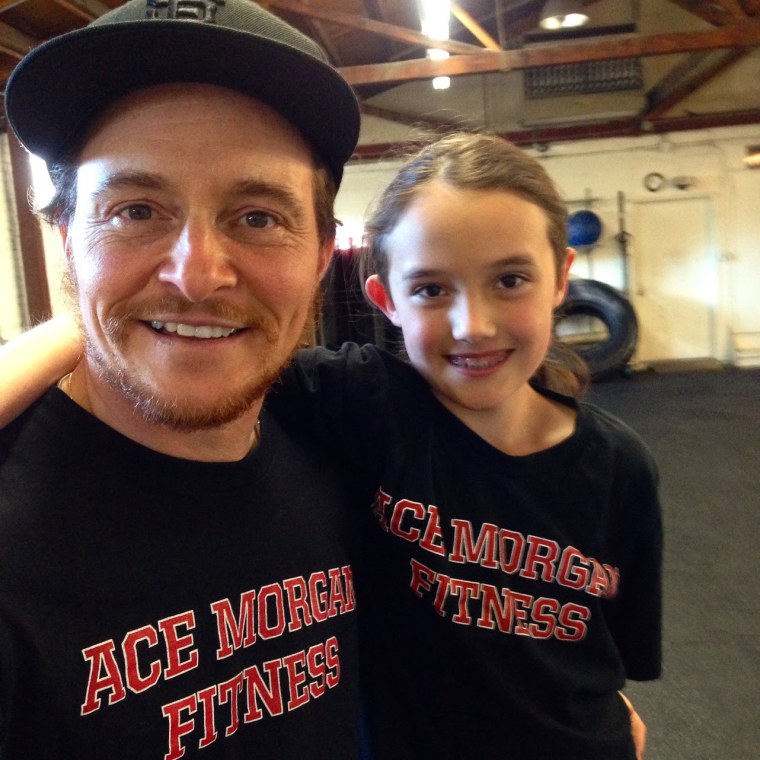 He believes communication is key. "I'm not stealth. I feel like I have a lot of freedom from being open and out. That makes it easier for my daughter." His daughter recently talked about the 'T' in LGBT at school. He's proud she can say, 'Yeah my Dad's transgender. What's the problem?'
According to Leslie P. Henderson, a neurobiologist at Dartmouth's medical school, transgenderism isn't an innate problem, it's an innate disposition: "There is good evidence that there is a fundamental biological basis to gender identity. We may not understand all the factors, but we do know there are critical periods in development right around birth when hormones can permanently change the brain: sexual orientation and gender identity may be established in those early times. And if they are fixed in that way, it won't matter later if someone says, 'I don't think you should be this way'; you are who you are."
This idea resonates with Morgan. "For as long as I can remember, I've always felt different." Growing up outside Detroit, Ace's childhood was "always a battle" to be seen or heard. "I was a punk rock, pissed off kid. No matter how loud I screamed it still didn't work." His chosen family was other punk rockers "who didn't fit into society for reasons most of us were too young to know about or really understand." At 23, Morgan left Detroit, riding his Honda Magna 750 (girlfriend on the back) across country, landing in Oakland and working at the Brick Hut cafe, a lesbian/feminist owned hot spot. Morgan said, "Those queer lesbians raised me, gave me love. It was where I got my name and really began to embrace me as 'He' or 'Boy.'"
Still, Morgan's transition was difficult. "The hardest thing was transitioning at the gym where I worked. Everyone saw me as female for so many years, and when I began to transition they had a hard time getting on board. It was like a second coming out and I was afraid I would lose my chosen family." He said it can be harder in the beginning because of the hormones, the vulnerability and because you're not fully passing. But now he says, "I finally feel free. I feel like the world is seeing me how I have always felt."
Today Morgan's life is full.His work is a source of pride."The work I do is such an honest buck. Helping people feel confident and building self-esteem, especially my queer clients, really brings me joy."
Parenting has been a source of healing regarding his own childhood. "I can be conscious of the attention my daughter receives, and seeing how she gets to be herself with so much more freedom than I had … it's just so cool."
Recently, Morgan's daughter has heard about homophobia, transphobia and racism and has begun asking questions. "It's hard that she has to even imagine that people have hate towards transgender people, so we've been talking about Black Lives Matter and trans women of color struggles." Morgan believes politics are always important because "the struggle is real," and he wants his daughter to know about fighting for justice on all levels, not just his issues.
Morgan credits his community and chosen family for his success. "Community has always held me, kept me out of isolation and in the solution. The people that support you, hold you, uplift you, those you can count on, that's community, that's family." It's likely those who have experienced Morgan's generosity of spirit feel exactly the same way.