COLOMBO, Sri Lanka — When Rosanna Flamer-Caldera returned to her native Sri Lanka after immigrating to the United States as a teenager, she thought she'd get involved in eco-conservation or elephant conservation—two issues near and dear to her since childhood.
But it was something much more personal—improving the rights for the LGBTQ community—that ultimately drew her interest and passion. Today, Flamer-Caldera, a dual Sri Lankan-U.S. citizen, is one of the leading activists in this South Asian country seeking to decriminalize same-sex sexual activity and create constitutionally mandated protections for members of the LGBTQ community.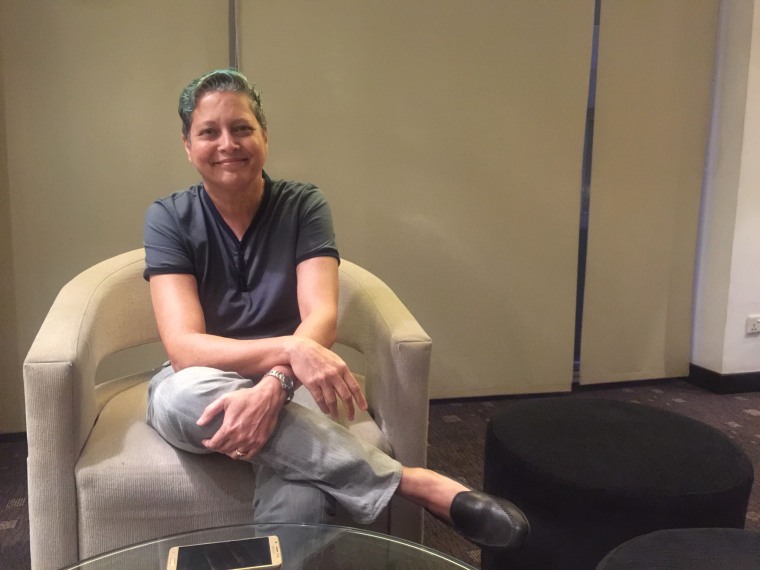 "The very idea that this law is in place gives carte blanche to discriminate and violate LGBT rights," says Flamer-Caldera, executive director of Equal Ground, a Colombo-based LGBTQ organization.
Located south of India in the Indian Ocean, Europeans have had a presence in Sri Lanka since the 1500s. It achieved independence from the British in 1948. Home to 20 million people, Sri Lanka only recently saw the end of a brutal decades-long civil war between the majority Buddhist Sinhalese and the minority Hindu Tamil. The war, which came to an end in 2009, is believed to have left as many as 100,000 people dead.
In January, the government opted not to decriminalize same-sex activity, saying it was a cultural matter and not a human rights matter, Flamer-Caldera says.
Flamer-Caldera, who is Burgher with Dutch descent, says the irony is that the culture that is being embraced is not really the culture belonging to Sri Lankans, but has been brought over by the British.
"On one hand, we are screaming about homosexuality being a Western import, when in fact it is the British laws that are a Western import, not homosexuality," the 60-year-old activist says during an interview in an upscale hotel lobby in Colombo.
"Homosexuality is as old as time. We have records of ancient kings being homosexual and royal courts being homosexual," she adds.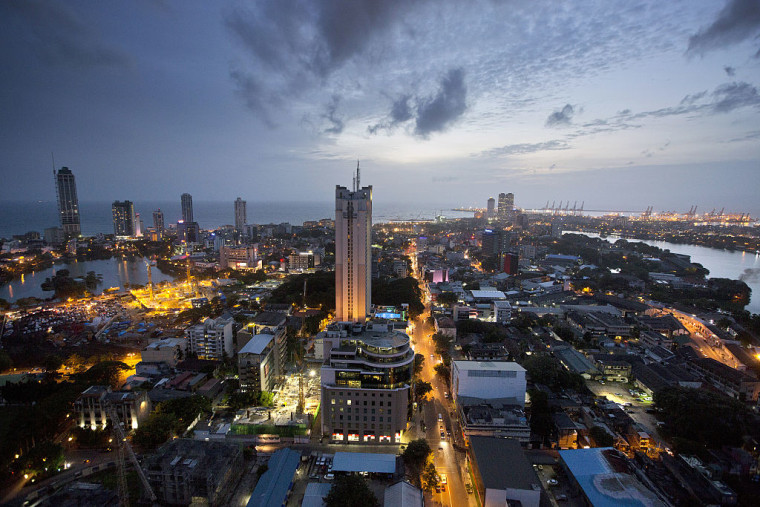 But Flamer-Caldera had a hard time coming to terms with her own sexuality. When she moved to the U.S. in the mid-1970s, she was starting to question her sexuality before eventually coming out, she says. Her first gay pride parade was led by Harvey Milk, she notes, and she lived in the U.S. during a very pivotal time for the American gay-rights movement. Though she wasn't in an activist role at the time, she says she was supportive of the gay-rights movement and watched as HIV and AIDS took friends.
"I think at the end of the day it taught us all something. It taught us about survival. It taught us about getting together and fighting for a cause," she says of that time period.
After returning to Sri Lanka, she helped form a lesbian and bisexual women's group, but realized there wasn't a group working toward enhancing the rights of the entire LGBTQ community. That's when Equal Ground was formed.
The organization works toward educating the LGBTQ community, educating the general public and advocating for policy change, she says. Equal Ground has held a Colombo Pride event since 2005, and the organization offers the only LGBTQ counseling lines in the country. One line is specifically for women, a second for transgender individuals and a third line is available for everyone.
"People need information," she says. "They need help. They need someone to talk to."
To that end, the organization also recently started the country's first lifestyle magazine geared toward the LGBTQ community. The quarterly magazine focuses on food, travel and profiles, and it also helps educate the general public, she says.
Equal Ground also helps prepare reports for about four or five asylum cases each year as people seek other places to live due to discrimination, harassment and violence. "It is a great country, but it's difficult for some people to live in this country," Flamer-Caldera says.
A 2016 report from Human Rights Watch found that people who didn't conform to gender norms in Sri Lanka faced discrimination in housing, employment and health care; detention and harassment by police; and mistreatment.
Following the end of the civil war, Flamer-Caldera says an authoritative government came into power, intimidating organizations like Equal Ground through raids and surveillance. The government regime changed in 2015, bringing about more acceptance, she says, though safety is always a concern. It's not something that stops her from doing her work, however.
"At the end of the day, I feel one needs to be out and proud," she says. "One needs to show you don't scare me with all of your nonsense. You can threaten me. You can kill me. But 25 other people will take my place. You can't wipe out homosexuality."