Black LGBTQ activist Akio Maroon was driving her car in Toronto in May 2015 when she was stopped by a police officer.
She said he asked to see her insurance, stating that people were using fake insurance papers. She said three more police cars showed up, but she was eventually let go without a ticket or explanation of why she was stopped.
"There's this assumption if you're black … you're up to no good," Maroon told NBC Out.
During the incident, which lasted an hour and a half, she thought about the killings of black people by police in Canada and the United States. She wondered if she would see her two young children again.
"I wasn't sure if I was going to make it," she said.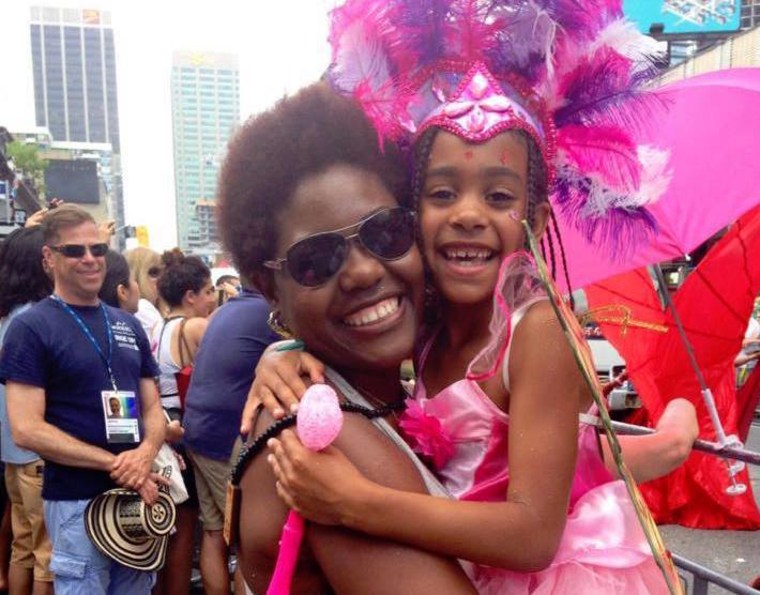 As an executive with a charity that supports sex workers, Maroon said she repeatedly hears of police targeting racial minorities and transgender people within the community, such as police stopping them and asking for personal information –- a practice similar to stop-and-frisk.
It is that fear of police that has led activists to campaign against police groups attending Pride parades this year in cities across Canada.
Last month, police departments in Halifax and Toronto announced they will not join the parades this summer. The decision came after Pride Toronto voted in January to support demands from the local Black Lives Matter chapter, including a ban on police floats.
Vancouver is currently in discussions over decreasing the participation of police.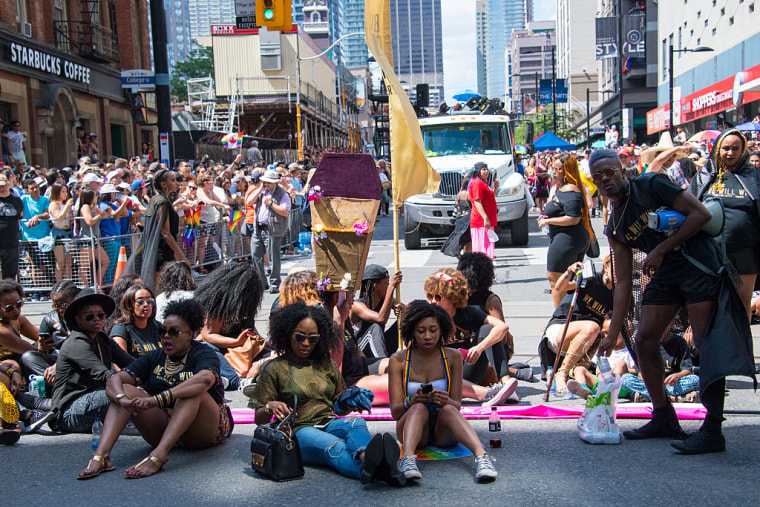 The issue grabbed national attention last year, after Black Lives Matter protested during the Toronto Pride parade, which was attended by Prime Minister Justin Trudeau. Demonstrators briefly stopped marchers from carrying on and presented demands for increased support and representation.
Constable Danielle Bottineau, who is the Toronto police force's liaison for the LGBTQ community, has marched for seven years in the city's parade alongside her wife but will not be participating this year, because she cannot wear her uniform.
"It's disappointing, I'm not going to lie, this has been a bit of an emotional rollercoaster for me," Bottineau said.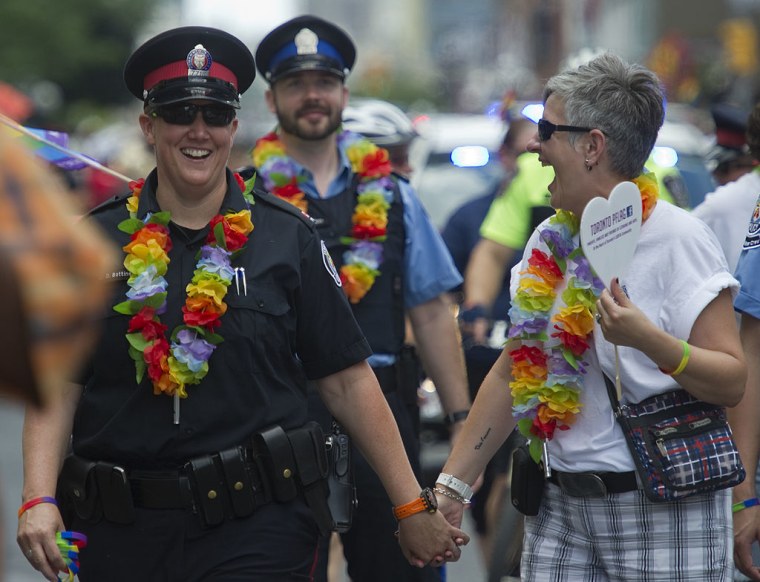 Toronto police are working on having more dialogue with those in racial minority groups, Bottineau added. She believes their concerns are valid and has even had officers within the force tell her they do not feel comfortable coming out.
"I think reality is the policing culture has always been a male-dominated, heteronormative system," she explained. "That has changed immensely, but there's still some, I think, perceptions out there as to around what gender identity means and what gender orientation means, and some people are not accepting of that."
After the Toronto protest, Vancouver organizers held discussions with Black Lives Matter and other underrepresented communities and wrote up recommendations, including that police not wear uniforms and be unarmed. Parade organizers will be discussing these recommendations with police at the end of the month.
The Black Lives Matter protests have met with backlash from within the LGBTQ community. A few weeks ago, an online petition was created to keep the Vancouver police in the parade and has received more than 2,800 signatures.
Statements from signatories include claims that Black Lives Matter is bullying and hijacking the struggle of the LGBTQ community.
One signatory, named Linda Marsh, wrote, "It seems to be that BLM is a hateful group that is bent on pitting the police against the citizens. ALL LIVES MATTER!"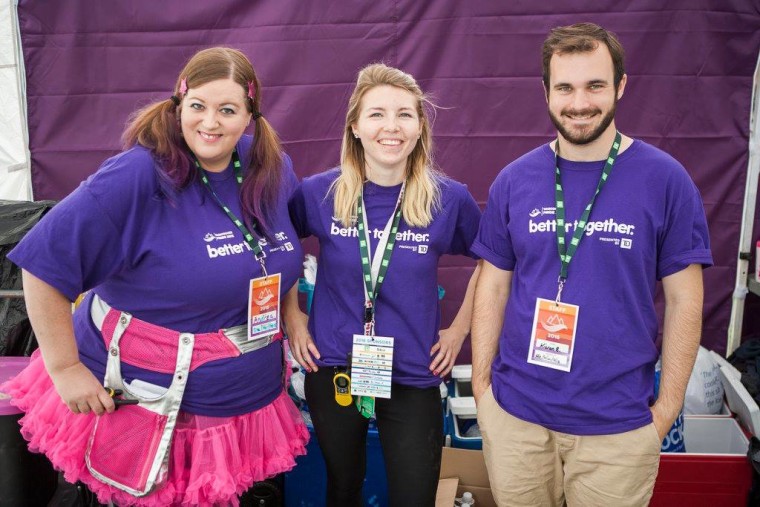 The co-executive director of the Vancouver Pride Society, Kieran Burgess, said, "Some people have fought very hard for a day when there are police in the parade, and I think now, you know, they've had their fight, and they can't really understand that there's still ongoing issues with the police."
But issues do persist between police and the LGBTQ community. In 2015, a provincial tribunal awarded a transgender woman $15,000 in a case against Vancouver police after she did not receive medical care while in custody. The tribunal found the Vancouver Police "engaged in systemic discrimination of trans people concerning their identification."
Burgess said his organization has seen a lot of racism during the debate over the parade, citing anti-black language on social media and death threats that black activists have received.
Maroon, the activist in Toronto, said she has received more than 75 instances of hate mail, including messages from writers who identify themselves as queer, after publicly speaking about the changes needed for racial minorities during Pride events. Some emails and social media messages included racial slurs, she said.
"It's easy for folks who are not racialized to have skepticism and disbelief," Maroon said. "Racism doesn't end at the door of LGBT."