Out actor Daniel Franzese, best known for his roles in "Mean Girls" and HBO's "Looking," is getting political in ABC's new legal drama, "Conviction." Franzese plays Jackson Morrison, the brother and confidant of the show's central character, Hayes Morrison (Hayley Atwell), a former first daughter who leads a team of Conviction Integrity Unit (CIU) investigators.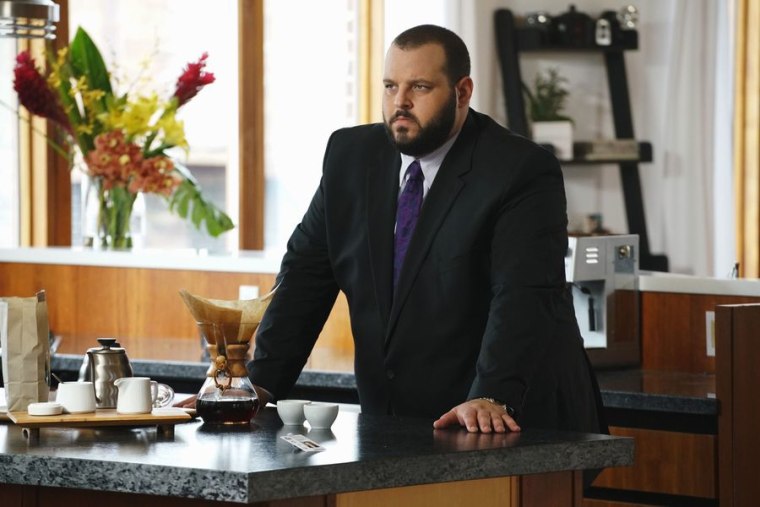 "Originally her brother was going to be a nemesis, but they decided they wanted to change it and make him her best friend," Franzese told NBC OUT.
Jackson is not only his sister's best friend, a former first son and the campaign manager for his mother Harper Morrison's (Bess Armstrong) Senate campaign -- he's also an out gay man. Playing a strong, well respected, gay man in the political arena was a major draw for Franzese.
"One of the greatest things that will come out of 'Conviction' with my character is the ability to see an LGBT person in a political space, because our voices need to be heard," he said.
Politics is not new for Franzese. The actor, who is an ambassador for the Elizabeth Taylor AIDS Foundation and Lambda Legal, has spent time in Washington D.C. to support both organizations and, more recently, got involved in presidential politics by working with Bernie Sanders' campaign.
"I am really interested in politics," Franzese said, "where our nation is going and where our nation has been."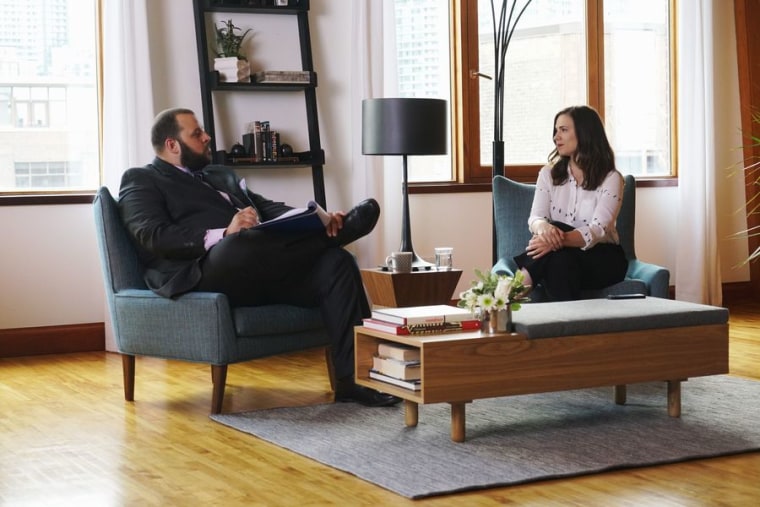 Franzese told NBC OUT he enjoys working with series star Hayley Atwell, calling her "a brilliant actress, wonderful scene partner and a great person."
The relationship between their characters, Hayes and Jackson, is a nice contrast to the rest of the series, which focuses on Hayes' complicated road to redemption. As she navigates these new -- and at times quite harsh -- waters, it is nice to have Franezse's trustworthy character in the mix. Their relationship also allows for some levity on the show, like the dance sequence the siblings shared in the series' second episode.
Coming off playing an HIV-positive character on HBO's "Looking" and drug addiction sponsor on Freeform's "Recovery Road," it was important to Franzese to find a substantive role.
"I am very aggressive in seeking out parts that can evoke change or can resonate with my fans," he said, adding that he hopes the character of Jackson will resonate with viewers.
As the series continues, the actor hopes the legal drama will take on more LGBTQ storylines. An HIV storyline is particularly important to the actor -- and also a story not often told on television. Taking into consideration the many members of Hayes' team and the complex cases the CIU takes on each week, incorporating more LGBTQ storylines and characters is an attainable goal, according to Franzese.