"I can't have this experience and be this advocate and not carry that knowledge forward into the things that I'm creating."
Canadian actor, creator and ally Katherine Barrell gets it. A regular on Syfy's "Wynonna Earp" and one half of the Internet-famous "WayHaught" duo (she plays Officer Nicole Haught opposite Dominique Provost-Chalkley's Waverly Earp), these last eight months have been life-changing for her. In the year of "Bury Your Gays," she's well aware of the significance of playing the lesbian who survived.
"I know how important it is," she said. "I feel it very heavily."
"Wynonna Earp" is a fundamentally female-driven series -- from its creator to its stars. What's more, we're seeing another Canadian show continuing what's become almost a tradition of treating queer female characters with respect.
In that sense, Barrell's newfound fame probably shouldn't have surprised her. After all, the showrunner of "Wynonna Earp," Emily Andras, was an executive producer and writer on "Lost Girl," another Canadian supernatural drama with several queer storylines.
Barrell actually had a small role on "Lost Girl." In fact, she has also appeared in "Saving Hope" and "Murdoch Mysteries," Canadian TV shows that have, again, featured queer female characters. We know that so many other shows have done the same and that Toronto seems to be ground zero for this.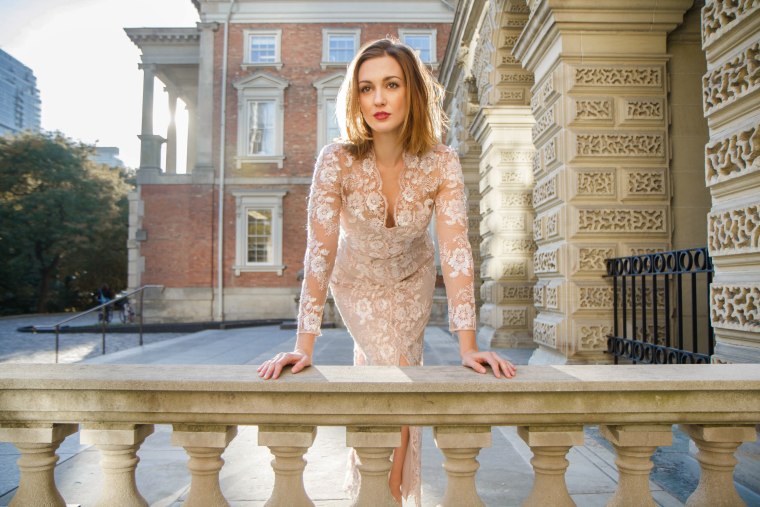 But why?
"Toronto is a very liberal, accepting place in general, and I think it just comes out of like a general attitude of acceptance," she shared. "People's sexual orientation is not scrutinized the way it is, I think, in the States as much."
Could that be too romantic a way to look at a business decision? By now, Canadian producers have surely noticed that such storylines allow for extra traction in the U.S. and internationally. A content creator herself, Barrell admits that there are probably some for which this is a strategic choice, but she'd rather look at this trend in a positive light.
"My hope is that it would never get into something like baiting," she said. "That, I find, is a really upsetting concept."
"I want to believe that it's because we are trying to create stories that reflect our culture and our everyday lives and what we see and what we love and what we accept," she continued. "I want to believe that it's because people are trying to make inclusive content."
With that, however, comes increased scrutiny and responsibility.
"I had a beautiful gift in season 1 of being naive to everything that was about to happen."
"I am more knowledgeable about the responsibility now," she explained. "You know that every moment that you're on screen is going to be put up on YouTube and giffed and analyzed and taken apart and scrutinized."
But, she warns, fans have to remember she doesn't call the shots.
"I'm just a piece of the puzzle. I'm a very small piece of the giant decision-making machine that is behind the show," she said. "But it's hard, because I do feel a lot of the pressure and responsibility comes to me when really a lot of it isn't my decision."
"So that's what becomes tricky, I think, moving forward," she continued, referring to potentially shooting scenes she knows might not be well-received by fans. "I've never had that experience before."
"Wynonna Earp" has presented a lot of firsts for Barrell, including receiving fan art and letters. And then there's social media interaction, a delicate balance she hasn't quite mastered yet.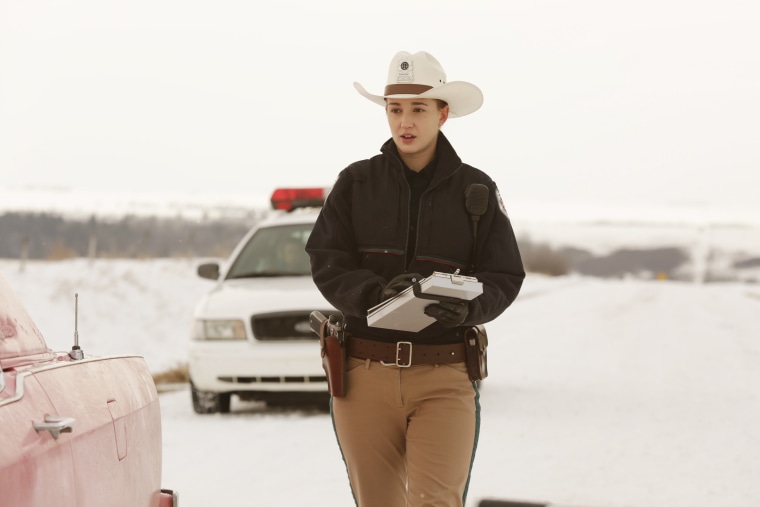 "I get upset with myself," she confessed. "I don't have enough time in my day to engage with everyone."
"I'm learning how to like step away from it because it starts to like be so consuming. But it's also hard when you know how much people appreciate it."
"That's been a big learning curve I think for me in the past six months, is how to set those boundaries," she said. "This is a whole new world."
So are fan conventions. And while she's already been to the most famous of them, San Diego Comic Con, she'll be attending one in early March that could change the face of queer female fandom: ClexaCon.
Named after the much loved and then mourned TV couple of Clarke and Lexa from The CW's "The 100," ClexaCon is a convention that "brings together queer women from a multitude of fandoms across TV, film, and the web to celebrate our presence in the media." Three days long, the convention's first edition will happen in Las Vegas starting Mar. 3.
"I'm really excited for the opportunity," Barrell said. "I'm excited to meet the fans face-to-face, and I'm also excited to just meet other panelists and make those connections and just continue these amazing conversations that I've been so fortunate to have this year because of 'Wynonna.'"
What about going forward? Season 2 starts shooting soon, but Barrell hasn't even looked at a script yet. Still, she has some ideas about what she'd like to see.
"As an actor, I would love to see Nicole in the action," she said. "Getting in there with a gun, being part of the fight. But I also realize from a story point of view that she also needs to remain as a bit of a moral compass, especially because Waverly's spinning so out of control."
But, yes, she'd like to see Nicole break.
"What is she like when she's really caught between a rock and a hard place?"
"She's got weaknesses," she added. "Waverly's probably one."
"WayHaught" is certainly a weakness for many. Barrell has some ideas why. "I think Waverly and Nicole have great chemistry. I find their scenes sexy."
"There's a purity to their relationship," she explained. "I think that their relationship is very genuine, and I think it's the fact that it wasn't rushed."
"We waited for it," she continued. "It was a true courtship."
And now we wait to see what season 2 brings for Barrell and her character.
"My hope for Nicole is that the show has enough room to continue making a character that carries as much importance to community as Nicole does."
Hear, hear.