Pastor Alicia Johnston announced her resignation from Arizona's Foothills Community Church of Seventh-day Adventists in the form of a video. In it, she discussed her decision to leave her position due to a disagreement with the Church's teachings on LGBTQ people.
"I don't know how to minister anymore without being honest about that," she said in the video, shortly before saying, "I, myself, am bisexual."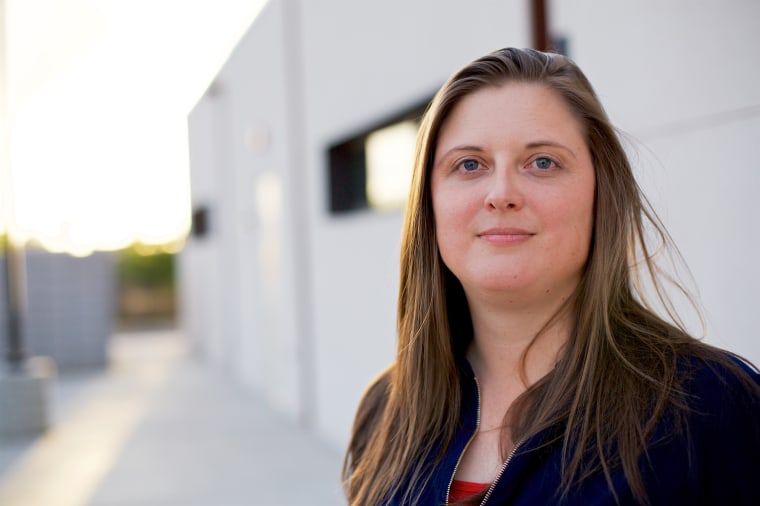 Johnston had served as the sole pastor of the Foothills Community Church for the last year, a notable position considering the Protestant Christian denomination's ongoing heated debate over women's ordination. She holds a Masters in Divinity from Andrews University, the flagship school of the Seventh-day Adventist Church.
"I want to break the deadly silence that exists in churches that don't affirm LGBT people for who they are," Johnston said via email to NBC Out. "That silence has to be broken to reach queer people who feel today like I used to feel: ashamed, unwanted and inconvenient."
According to the Seventh-day Adventist Church's official website, the church holds that "sexual intimacy belongs only within the marital relationship of a man and a woman" and, after citing Bible verses, says the church is "opposed to homosexual practices and relationships."
Still, Johnston said the response to her video and her resignation from her church has been overwhelmingly positive and supportive.
"Many people have told me that they realize watching the video that I am truly joyful now, and there was always something missing before," she said. "They can see what an important shift this is for me, and they have chosen to be supportive of me and my new ministry instead of angry at the difficulty it has caused them. I am amazed by their love and grace."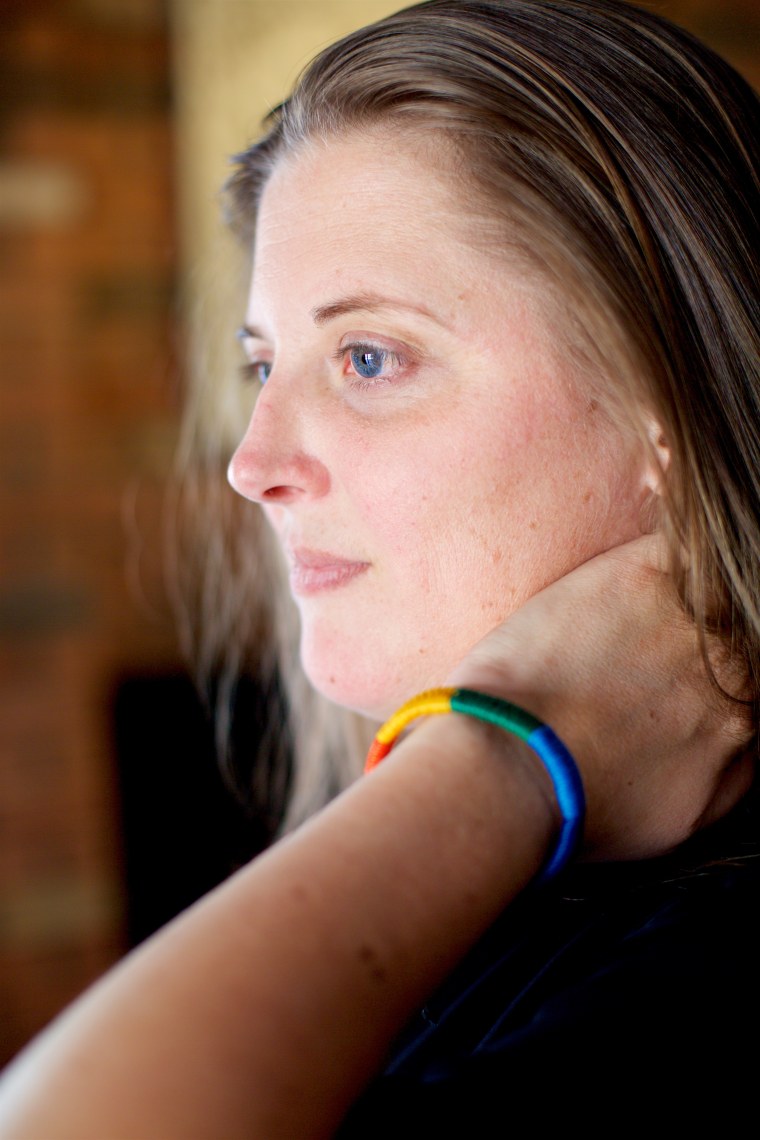 Johnston, whose parents were both first-generation Adventists and who was raised in the church, said she will continue to hold her faith. In her video, for example, she talks about the value of the Sabbath, an important day for Seventh-day Adventists.
"The Sabbath is just deeply meaningful for me," she said. "That feeling you get on a Friday night … you put your books away, you don't have to do anything anymore. It's a wonderful feeling. There's a lot of things I love about the Adventist church."
Related: Private College Mandates Staff Signs Document Opposing Gay Marriage
Johnston, who still identifies as an Adventist, said she hopes her story will help LGBTQ people of faith to know that they are not alone, and will encourage Christians to change their theology around LGBTQ people.
"Pay attention to the lives of those your theology is impacting," she said. "Give them a seat at the table and listen and learn with respect."