A progressive advocacy group filed a lawsuit in federal court last week against the Departments of Justice (DOJ) and Housing and Urban Development (HUD), calling for them to publicly disclose documents related to changing federal policy toward lesbian, gay, bisexual and transgender people.
"The agencies should be ordered to release all records relating to or consisting of decisions or directives to remove references to 'lesbian, gay, bisexual, transgender, and questioning,' 'LGBT,' or 'LGBTQ' individuals from agency materials concerning efforts to combat problems of homelessness, discrimination, and sex trafficking," the lawsuit, filed on Feb. 28 by the nonprofit People for the American Way, stated.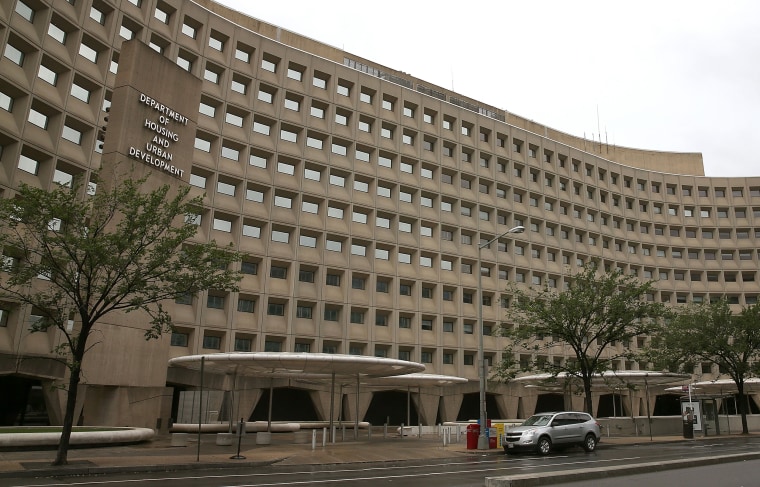 The organization filed the lawsuit in the U.S. District Court for the District of Columbia after the agencies failed to comply with Freedom of Information Act (FOIA) requests that Right Wing Watch, a project of People for the American Way, sent in September.
"There's absolutely no reason why these agencies should refuse to release these documents," Elliot Mincberg, a senior fellow at People for the American Way, said in a statement. "The public has a right to know what directives are being handed down that resulted in LGBTQ people being written out of federal programs and activities."
"These under-the-radar changes can have a massive effect on the way our government works, and it appears Trump administration officials are trying to create secret agency laws in order to push their extreme agenda," he added. "That's simply not permissible. We have a right to see these documents, and we're going to court to get them."
On Sept. 20, Right Wing Watch sent a FOIA request to HUD seeking records related to three reported actions, according to the lawsuit: "the removal from HUD's website of materials that helped train homeless shelters on ensuring they provided equal access to transgender individuals"; "the cancellation of a survey of pilot programs designed to decrease LGBT homelessness" in Cincinnati and Houston; and "a directive to the Policy Development and Research division of HUD not to participate in a study of LGBT housing discrimination."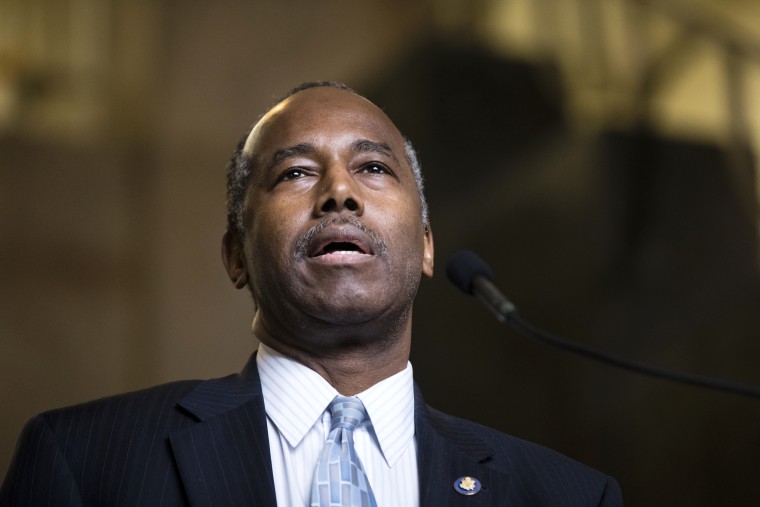 The FOIA requested followed a New York magazine article published in August that outlined the reported actions above, and a July request by 28 senators asking HUD Secretary Ben Carson to do more to protect LGBTQ people from housing discrimination and expressing concern about the removal of references to LGBTQ people in its programming.
In the U.S., approximately 1.6 million youth experience homelessness each year, and an estimated 40 percent of these young people identify as LGBTQ, according to True Colors Fund, a nonprofit working to end LGBTQ youth homelessness. And a 2017 University of Chicago study found LGBTQ youth are 120 percent more likely than their straight and cisgender (non-transgender) counterparts to be homeless.
"For many young people … these [HUD] resources can sometimes make the difference between life and death — getting into a safe housing program or remaining in a vulnerable situation," Ellen Kahn, director of the Human Rights Campaign's Children, Youth and Families program, told NBC News.
Kahn said HUD's alleged removal of transgender-inclusive training materials for homeless shelter staff members allows service providers who are not interested in providing care for LGBTQ youth "off the hook."
"It gives people an opportunity to turn their back on this particularly vulnerable group of young people," she said, adding that HUD's actions "essentially disappear a population that is disproportionately affected by homelessness."
On Sept. 15, five days prior to its HUD request, Right Wing Watch sent a FOIA request to the DOJ seeking access to any records relating to the removal of references to lesbian, gay, bisexual, transgender and questioning youth from a solicitation for grant proposals for the Mentoring for Child Victims of Commercial Sexual Exploitation and Domestic Sex Trafficking Initiative, which funds programs that serve juvenile victims of sex trafficking.
"In 2016, the grant application material had specific references LGBTQ youth, and sure enough, those references were gone in 2017," Mincburg told NBC News. According the lawsuit, the DOJ has failed to respond to the FOIA requests despite repeated emails.
Mincburg stressed that changes in federal policy related to LGBTQ people and the removal of language that specifically mentions the community should raise red flags.
"They're clearly sending a message that these programs are not going to be available for LGBTQ people," he said, adding that "the American people are entitled to transparency about what the U.S. government is doing."
Mincburg claimed HUD and the DOJ are not the only federal agencies quietly altering their stances on LGBTQ inclusion. His organization, he noted, has also filed a FOIA request with the Department of Health and Human Services.
A spokesperson for HUD told NBC News the department does not discuss pending litigation, and DOJ spokesperson Devin O'Malley declined to comment.