African states launched a bid at the United Nations on Friday to halt the work of the first U.N. independent investigator appointed to help protect gay and transgender people worldwide from violence and discrimination.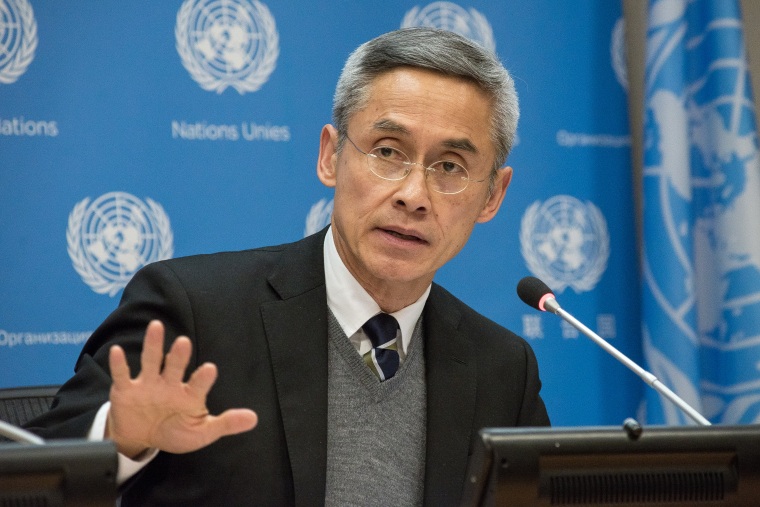 The 47-member U.N. Human Rights Council, based in Geneva, created the position in June and in September appointed Vitit Muntarbhorn of Thailand, who has a three-year mandate to investigate abuses against lesbian, gay, bisexual, transgender and intersex (LGBTI) people.
In an unusual move, African states circulated a draft resolution on Friday in the 193-member U.N. General Assembly third committee, which deals with human rights, calling for consultations on the legality of the creation of the mandate.
"We therefore call for the suspension of the activities of the appointed Independent Expert pending the determination of this issue," Botswana's U.N. Ambassador Charles Ntwaagae, speaking for the 54-member Africa group, told the committee.
RELATED: Coming Out Still a 'Life and Death' Decision in Many Countries
He said the group was concerned "non-internationally agreed notions such as sexual orientation and gender identity are given attention, to the detriment of issues of paramount importance such as the right to development and the racism agenda."
Ntwaagae said that sexual orientation and gender identity "are not and should not be linked to existing international human rights instruments."
The third committee could vote as early as Tuesday on the draft resolution, diplomats said. If adopted it would then need to be voted upon later this year by the General Assembly.
Being gay is a crime in at least 73 countries, the U.N. has said. The issue of gay rights consistently sparks heated debate at the United Nations.
RELATED: Fear, Secrecy and Danger a Way of Life for Afghan Gays
In 2014, U.N. chief Ban Ki-moon said the U.N. would recognize all same-sex marriages of its staff, allowing them to receive U.N. benefits. Russia unsuccessfully tried to overturn it last year, with Saudi Arabia, China, Iran, India, Egypt, Pakistan, and Syria among 43 states that supported Moscow.
In February the African Group, the 57-member Organisation of Islamic Cooperation and the 25-member "Group of Friends of the Family," led by Egypt, Belarus and Qatar, protested the launch of six U.N. stamps promoting LGBT equality.
Then a group of 51 Muslim states blocked 11 gay and transgender organizations from officially attending a high-level U.N. meeting in June on ending AIDS, sparking a protest by the United States, Canada and the European Union.