For advocates of lesbian, gay, bisexual, transgender and queer youth, the Nov. 2 shooting death of 14-year-old Giovanni Melton was a call to action. For black LGBTQ advocates specifically, the circumstances surrounding the teen's death underscore the urgent need to stand up for LGBTQ youth of color and educate those around them.
Police in Henderson, Nevada, where the shooting took place, have charged Giovanni's father, Wendell Melton, with murder, child abuse and firearms possession.
The teen's former stepmother, Sonja Jones, told Las Vegas NBC affiliate KSNV that the older Melton killed his son because he could not accept the teen's sexuality. Melton "hated the fact that his son was gay," Jones said, and "would rather have a dead son than a gay son."
Wendell Melton told police that he had "accidentally" shot his son in the chest.
"We continue to witness too many of our children endure bullying and violence as a result of who they are and sometimes whom they love or are attracted to," David J. Johns, executive director of the National Black Justice Coalition (NBJC), told NBC News.
"The stigma and shame accompanying LGBTQ identity in the black community is not something we can sweep under the rug because it makes adults uncomfortable or requires us all to do the tough work of learning how to better communicate with and support one another," Johns added.
Johns said his organization is doubling down on providing parents and other caregivers with the necessary resources to assist them in better supporting their children who identify as LGBTQ.
"A single life lost is one too many, and our children did not ask to be born, which means we owe it to them to ensure they're safe and protected at home, in school and in the community," Johns added.
NBJC is not alone in stepping up its outreach efforts. A number of other organizations are prioritizing support and outreach to families and communities struggling to embrace LGBTQ youth of color.
Charles Stephens, executive director of The Counter Narrative Project (CNP), an advocacy group for gay black men, said he was heartbroken and angry upon learning of Melton's passing and the alleged circumstances surrounding his death.
"There really aren't words to describe how to feel about this," he told NBC News. "Despite whatever we think about advances made around LGBT equality, this act reminds us that we are all, especially young people, vulnerable to violence and even death."
Stephens led a phone conference with project members, supporters and advisers the week after Melton's death. The call was intended to be a brainstorm session to determine how the group could provide support and action.
"We want to be of service. Our hope is to just share information with the community and strategize ways to support," he said. "This also, I think, indicates a state of emergency regarding protecting our young people."
Janet Duke, founder of Strong Family Alliance, said she choked up when she learned of Melton's death and said, if true, the charges are an extreme example of what can happen during the fury of parental rejection.
"Parents are often so identified with their children that they can't accept them being LGBTQ; they feel it is a reflection and shame on them as parents," she explained. "Emotions often run high when a child comes out, and fights and recriminations can explode. Physical violence is not rare and emotional violence is common."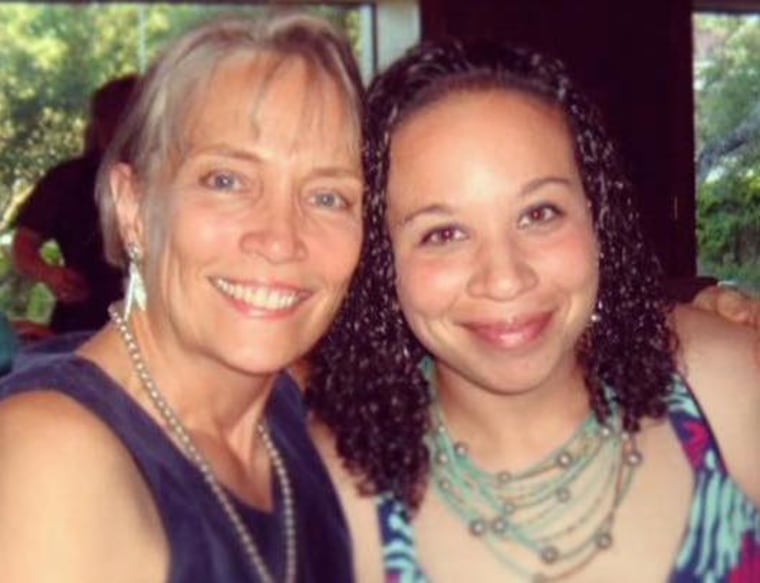 Duke said these realities are why she founded Strong Family Alliance, a nonprofit that provides support and resources to parents of LGBTQ kids during their coming out process. When her daughter came out as a lesbian, Duke admits she made several mistakes and had a series of negative reactions, including shock, fear and grief. She said she hopes her organization can help other parents avoid some of the mistakes she made.
Another motivating factor to create the alliance, she said, was research she had come across that had documented in recent years "the huge risks that LGBTQ youth face when they are rejected by their families."
"LGBTQ youth are eight times more likely to report suicide attempts, six times more likely to report high levels of depression and three times more likely to use illegal drugs" or be homeless, she said.
Duke said she was especially committed to reaching out to the parents of black LGBTQ youth, who may be disproportionately affected because of their intersectional identities.
"There are lives at stake, there are families at stake, and I'm convinced the danger and pain can be reduced and countered," Duke said.
Duke, Johns and Stephens are all pushing to make sure news of Giovanni's death and the case against his father are amplified.
"Lawmakers, educators, cultural influencers must know about this horrific act and be challenged to advocate for and create policies that support young people," Stephens said. "There must continue to be resources made available to protect young LGBTQ people. Teachers and school officials must be better equipped to detect and respond before it's too late. Schools must have better training around the vulnerability that young LGBTQ people face.
"We also nationally and as a movement need to think about better strategies for how to protect LGBTQ youth of color."