A classic drive-in theater in northeast Alabama said it was cancelling plans to show Disney's new Beauty & the Beast film, about a girl who falls in love with an animal, because of the film's "homosexual character."
The Dekalb County theater's new owner explained in a Thursday night Facebook post that "we are first and foremost Christians" and "When companies continually force their views on us we need to take a stand."
An NBC News request for comment did not immediately receive a response.
NBC News also discovered that the "Coming Soon" section of the Alabama theater's website featured a poster for the film Fierce!, a "dragumentary" that says on its Facebook page it's a "heartfelt look at the drag community during the fight towards equality."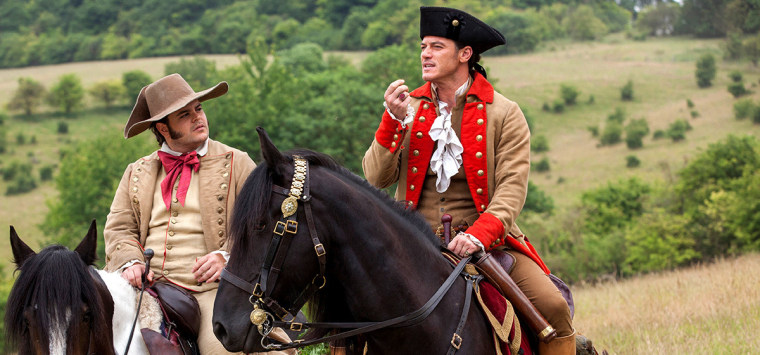 Controversy over the new Disney film, which stars Emma Watson in the iconic role of Belle and Dan Stevens as the monster who captures her heart, began almost immediately after the film's director told British gay magazine Attitude that 'Beauty and the Beast' features a gay character, played by Josh Gad.
"LeFou is somebody who on one day wants to be Gaston and on another day wants to kiss Gaston," Condon told Attitude. "He's confused about what he wants. It's somebody who's just realising that he has these feelings."
Condon also promised fans a "nice, exclusively gay moment" toward the film's ending.
Some fans applauded the move, while other criticized the "clownish sidekick" as a gay stereotype.
A petition appeared early Thursday on LifePetitions, a platform for "the pro-life and pro-family communities." The petition to boycott 'Beauty and the Beast,' which had garnered over 50,000 signatures by Friday morning, aims to tell Disney that "children's entertainment is no place to promote a harmful sexual political agenda."
The move to show the first-ever out LGBT character in a Disney film comes nearly one year after a then-high schooler Alexis Isabel Moncada started a viral hashtag urging the company to #GiveElsaAGirlfriend.
Moncada was 17 at the time, and told the Daily Dot that she hoped Disney would give Elsa a "fire princess" to fall in love with.
"We're portraying princesses as this one form, even though every girl can be a princess," Moncada told the Daily Dot. "If I would have had that kind of representation as a kid, I wouldn't have felt so alone in it."