VATICAN CITY — The archdiocese of Naples says it has sent the Vatican a 1,200-page dossier compiled by a male escort identifying 40 actively gay priests and seminarians in Italy.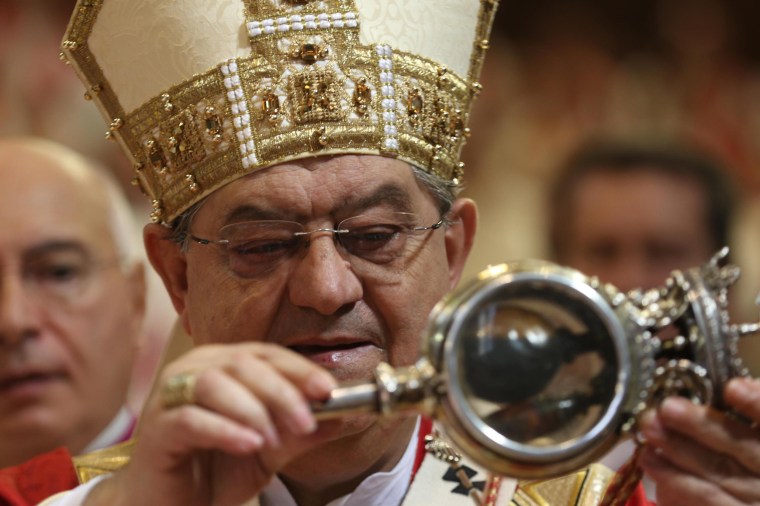 In a statement on the diocesan website, Cardinal Crescenzio Sepe said none of the identified priests worked in Naples. But he said he decided to forward the file to the Vatican because "there remains the gravity of the cases for which those who have erred must pay the price, and be helped to repent for the harm done."
The dossier, containing WhatsApp chats and other evidence, was compiled by a self-proclaimed gay escort, Francesco Mangiacapra. He has told Italian media that he outed the priests because he couldn't stand their hypocrisy any longer.
None of the 34 priests or six seminarians was accused of having sex with minors, Mangiacapra was quoted as saying in the diocesan statement.
"We're talking about sins, not crimes," the escort was quoted as saying in the statement.
It's the latest sex scandal to convulse the Italian church and the Vatican.
Last month, a Vatican judge pleaded guilty in a Rome tribunal to having child porn on his computer after police were brought in when he allegedly tried to fondle an 18-year-old man. Monsignor Pietro Amenta was a judge on the Roman Rota, the Holy See tribunal that hears marriage annulment cases, as well as a consulter to various Vatican congregations. He resigned after the plea deal, the Vatican said.