Gay rights advocates are outraged after an Austin, Texas, man received a light sentence for stabbing his neighbor to death in what some are calling an example of the so-called gay panic defense.
For decades, the rare defense has allowed a victim's sexual orientation or gender identity to justify violent crime in some cases. Now, advocates are saying it should be banned.
Local transgender advocate Kathryn Gonzales, who works for Out Youth in Austin, said she found the sentencing "unbelievable."
"I felt sad, and I felt betrayed," Gonzales told NBC News.
"I have to talk to 12- to 23-year-old LGBT kids about what happened, and I have to sit with them in their fear and their terror and their feeling that they had been let down," she added. "They feel that they are not as safe here as we would like to believe."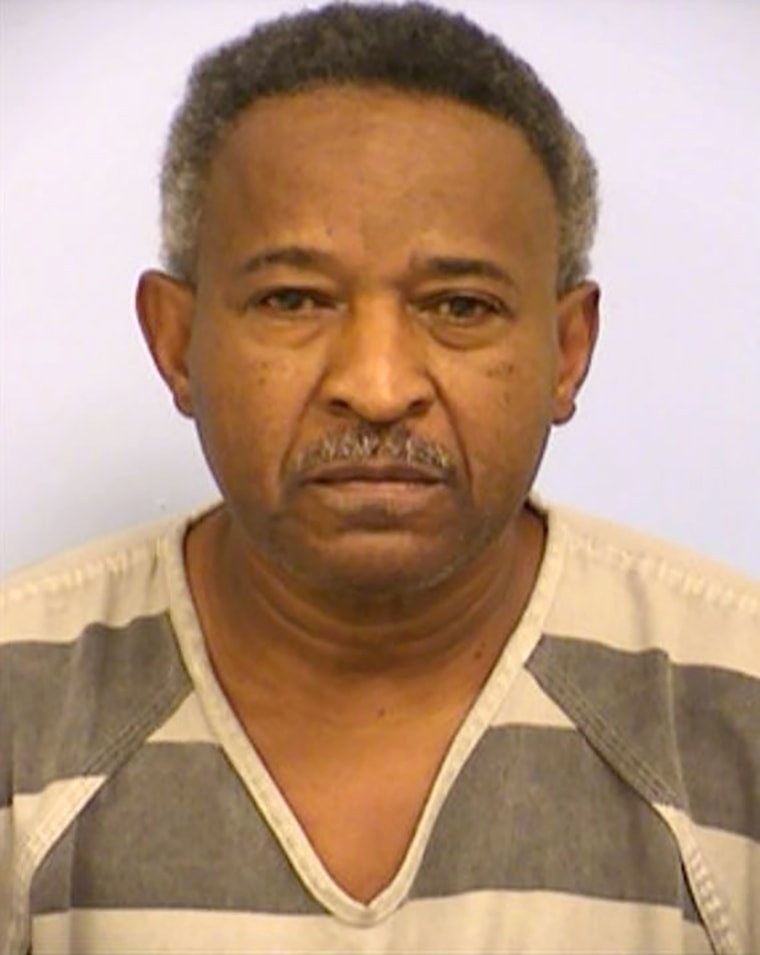 A jury recommended that the defendant, James Miller, 69, receive 10 years probation for killing his neighbor, 32-year-old Daniel Spencer. The judge added the maximum six months jail time, required Miller to complete 100 hours of community service, and made Miller pay almost $11,000 in restitution to Spencer's family.
In 2015, Spencer invited Miller to his house for a night of music and drinking. According to Miller's attorney, Charlie Baird, the men had only met twice before and bonded over their love for music. Miller claimed that he rejected a kiss from Spencer, his attorney said, which allegedly provoked the younger and larger man to fly into a rage. Miller then alleged that Spencer lunged toward him and threatened him with a glass, prompting Miller to defend himself by stabbing Spencer with a knife, according to Baird.
No witnesses were present when the crime was committed, attorneys said.
The jury convicted Miller of criminally negligent homicide, a charge that carries a lighter punishment than murder or manslaughter. The sentencing triggered national fury as reports began to circulate that Miller used "gay panic" in his defense. But Baird insists his client never made that claim. He said Miller claimed to have acted purely in self-defense, though he acknowledged that there was no physical evidence to prove the victim had attacked his client.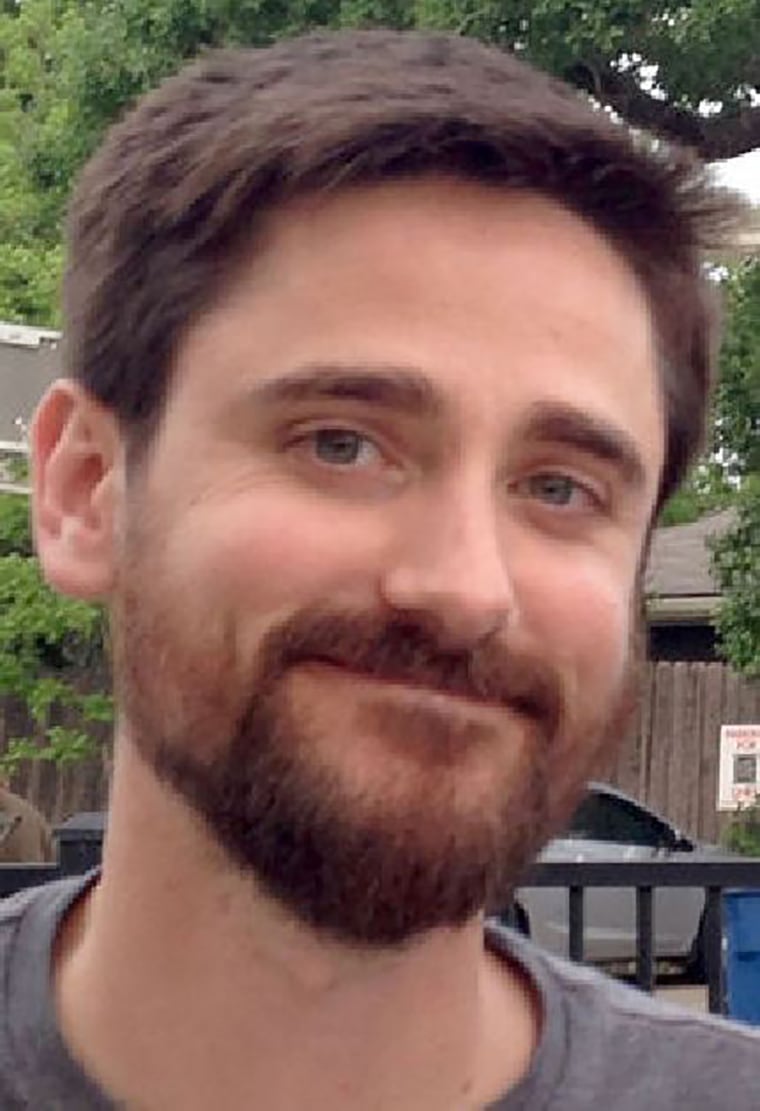 Prosecutor Matthew Foye said the jury's decision showed that it rejected Miller's self-defense claim and made it clear that Daniel Spencer was the victim.
"They spent a lot of time deliberating, which I think shows they took the case very seriously," he said. "But I feel that by convicting him of criminally negligent homicide, the jury rejected the self-defense claim and any aspect of it."
Foye denied reports that Spencer identified as gay. He said family and friends testified in court that he was heterosexual.
'Gay panic defense': A long and complicated history
The rare "gay panic defense" has appeared in court opinions in about half of all U.S. states since the 1960s, according to a 2016 study by UCLA Law's Williams Institute. The defense is usually used in conjunction with insanity or self-defense claims. No state recognizes it as a free-standing defense in their criminal code.
In perhaps the most notorious case, Aaron McKinney and Russell Henderson claimed "gay panic" when they stood accused of beating 21-year-old Matthew Shepard to death in 1998. They alleged the college student made unwanted sexual advances toward them. The men were sentenced to two consecutive life sentences in prison.
In other cases, defendants have used "gay panic" with some success. In 2009, Joseph Biedermann was acquitted of murder in the killing of his neighbor Terrance Hauser. Biedermann admitted to stabbing Hauser more than 60 times after Hauser allegedly threatened to rape him.
In 2016, James Dixon claimed "gay panic" in the murder trial of Islan Nettles, whom he beat to death in New York City. Dixon had flirted with Nettles but said he became enraged after discovering that she was transgender. In a plea deal, Dixon was sentenced to what many advocates saw as a lenient 12-year prison sentence.
Gonzales said the "gay panic defense" is frequently used to defend attacks on transgender women, particularly transgender women of color, who tend to experience disproportionately high rates of violence. In these cases, advocates typically refer to the defense as "trans panic."
"Straight cisgender (non-transgender) men go out on a date with a trans woman and claim they didn't know [she was trans] and murder us," Gonzales said. "And again, this sends a message that we deserve to die because somebody else's discomfort with who we are as human beings is more important than our humanity."
Gonzales said "trans panic" often forces trans women to lead sheltered lives.
"Ultimately, rightly or wrongly, I avoid straight cisgender men as much as possible, because I don't know how they're going to react to me," Gonzales said.
Lesbian, gay, bisexual, transgender and queer advocates are working to ban "gay panic" and "trans panic" defenses across the country. In 2013, the LGBT Bar Association unanimously approved a resolution "calling for an end to these heinous arguments," according to the group's website. In January, Illinois joined California as one of two states to pass a ban on the "gay panic defense."
Advocates intend to revive legislative attempts to ban the "trans panic defense" in Washington and New Jersey, where proposals haven't yet received committee votes. They also hope to make progress in New York, Maryland, Michigan, Minnesota and Texas, according to The Associated Press.
Austin case 'different and worrisome'
Legal expert Anthony Michael Kreis, who helped write the Illinois law banning the "gay panic defense," called the Miller verdict "repugnant." He said Miller's punishment "doesn't seem to fit the crime."
Kreis said the "gay panic defense" can be hard to categorize, because it can appear in different ways, but he said it always aims to blame the victim. He described a typical scenario as: "Someone of the same sex approached me, came onto me, hit on me, I reacted in this uncontrollable rage, and I unfortunately killed the victim."
But Miller "didn't claim it was just the discovery of the sexual orientation per se" that led to him to stab Spencer, Kreis added.
"It was that this mix of the same-sex interaction and the rejection in combination," Kreis explained. "It was that the victim's stature and kind of aggressive tone created a scenario where he felt compelled to 'defend himself.'"
He said that makes the Miller case "different and worrisome," noting that it "will prove difficult for people drafting legislation going forward to address those kinds of situations."
Miller's attorney said a hypothetical ban on the "gay panic defense" in Texas would have had no impact on his client's case, because he never claimed it in the first place.
"Our defense in this case was self defense — that Daniel Spencer was coming at him, approaching him in an aggressive and violent manner, that he was half his age and eight inches taller than James Miller. There's nothing about 'gay panic,'" Baird insisted.
Whether a ban has any practical use in court is less important than its symbolic message, argued Kreis.
"Ultimately, in Illinois it's a reflection of the state's values, particularly in a time when the LGBT community is under attack and our rights are under siege by the federal government," he said.
Gonzales said she welcomes more state bans, but she said only a larger cultural shift in attitudes will protect LGBTQ people from violence.
"We want the same thing that everyone else does," Gonzales said. "We want to be loved, acknowledged and accepted for exactly who we are."