One surprise winner in the proposed Trump administration budget will be HIV/AIDS funding, despite a nearly 18 percent cut to the Department of Health and Human Services.
Though activists were preparing to work with a smaller, even debilitating amount of federal funding, the budget states that programs like Ryan White HIV/AIDS providers are the Department of Health and Human Services "highest priorities."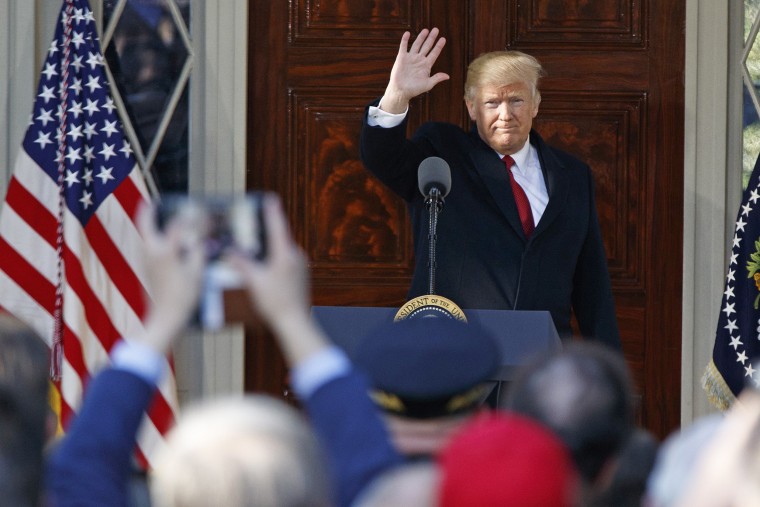 The Ryan White HIV/AIDS Program helps provide health care services to people with HIV who don't have health insurance. According to the Health Resources and Services Administration, 52 percent of all those diagnosed with HIV in the United States utilize the program.
Enacted in 1990, it is the largest federal program made for people who suffer from HIV, and makes up 12 percent of the government funding for HIV/AIDS care in the United States — totaling approximately $2.3 billion in FY2016, according to the Kaiser Family Foundation.
But that isn't the only area where the Trump administration cut around HIV/AIDS funding.
Related: In Conservative America, Small Cities Stand Up for LGBTQ Rights
The budget promises to "provide sufficient resources to maintain current commitments and all current patient levels on HIV/AIDS treatment under the President's Emergency Plans for AIDS Relief."
Also known as PEPFAR, the successful program was first started by President George W. Bush and provides AIDS and HIV drugs and funding to millions of people and initiatives across the world — though much goes to nations in Africa. PEPFAR has provided between $6.5 billion and $6.9 billion to HIV/AIDS funds since 2009.
"What's unknown is how this might affect a whole range of other programs that provide HIV support: in awareness, research, prevention, housing and other areas," said Dr. Jen Kates, the director of Global Health and HIV Policy at the Kaiser Family Foundation.
"It's not a slam dunk by any stretch," she added.
President Donald Trump said almost nothing about AIDS during the campaign, so it comes as a surprise that he would tackle HIV with federal dollars after slashing funding for things like medical research, the National Endowment for the Arts and Public Broadcasting.
But Vice President Mike Pence is familiar with the programs, particularly Ryan White, as his website once called for Congress to conduct "an audit to ensure that federal dollars were no longer being given to organizations that celebrate and encourage the types of behaviors that facilitate the spreading of the HIV virus."
Instead, Pence suggested that money should only be spent on organizations that "provide assistance to those seeking to change their sexual behavior."
Related: What You Should Know About HIV-Associated Dementia
HIV/AIDS activists suggest vigilance until more information comes in the more detailed budget expected in May.
"We should be cautious — somewhat optimistic — but cautious given this budget is a skinny budget," Kates said. "It's notable that a global and a domestic HIV program are called out, but we don't know how some of these other programs might change."