Planned Parenthood removed its president, Dr. Leana Wen, from office earlier this week, less than a year after her appointment. Shortly after the news broke Tuesday, reports surfaced claiming that Wen's alleged refusal to use transgender-inclusive language contributed to the "philosophical differences" she had with the nonprofit health care organization.
Both Wen and Meghan Stabler, Planned Parenthood's first and only national board member, denied those reports. Stabler affirmed the organization's commitment to expanding trans health, and a representative for Wen called the allegations "false and unverifiable."
"Dr. Wen was trying to pivot the organization to essential health care, not focused solely on abortion rights advocacy," the representative, who is also a former Planned Parenthood staffer, told NBC News via email. "She was working to expand access to trans-health care, including to have gender-affirming hormone therapy in all 50 states, and to use the frame of health equity and inclusion for all. The fact is Dr. Wen was making big changes and that made some people uncomfortable."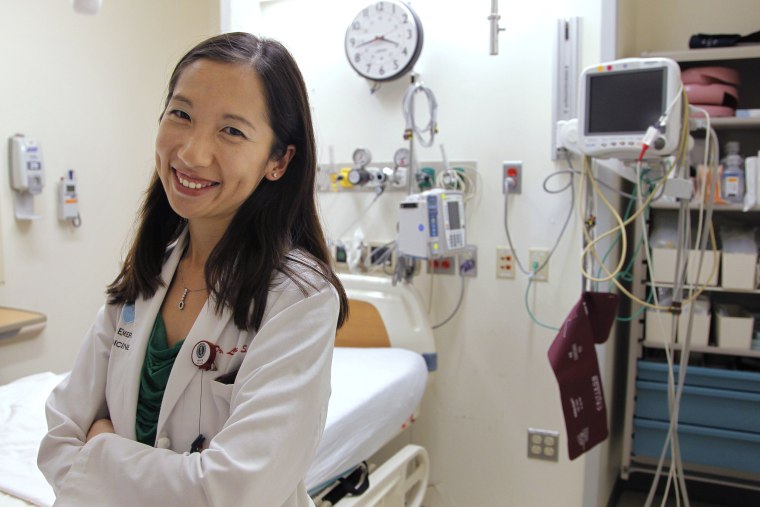 Stabler, a Texas business executive and longtime LGBTQ advocate, joined Planned Parenthood's board in May. She denied any knowledge of Wen avoiding trans-inclusive language.
"I have spent a lot of time with Dr. Wen around different things. I have never ever heard her comment about anything that should be said or done differently," Stabler told NBC News. "There has always been a strong commitment to trans-inclusive health care from the leadership down. It never changed under the doctor, and I don't expect it to change further."
Stabler said essential transgender health care services are available at all Planned Parenthood centers across the country and that 200 centers across 28 states currently offer hormone therapy to trans patients. Those numbers, she said, will continue to rise with her on the board.
When asked to expand on what type of essential care trans patients are offered at Planned Parenthood centers, Stabler listed breast and cervical cancer screenings, birth control, and testing and treatment for sexually transmitted infections.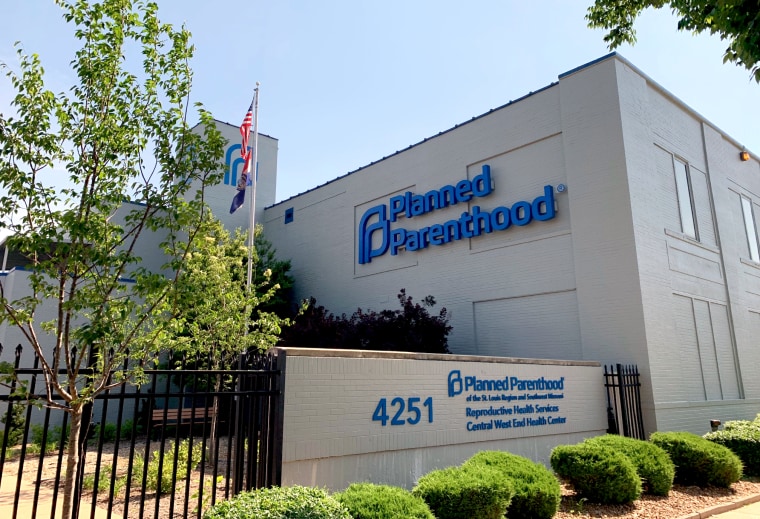 The number of Planned Parenthood centers that offer transgender patients hormone therapy has risen dramatically over the past several years. The organization reported an 80 percent increase in centers offering this service from 2013 to 2015, and between 2017 and 2019, 11 additional states started to offer hormone therapy for trans people.
"It's just competency, right?" Stabler said of growing the number of health care centers that offer this trans-specific care. "It's just making sure that we get people that are trained, that are knowledgeable on all of the intricacies that a trans person may need. So it's nothing other than just time and capability of doing it."
Stabler claimed that even Planned Parenthood centers that don't offer hormone therapy to trans patients are safe and welcoming for transgender and gender-nonconforming people.
"We want to make sure there's an environment where people's identities, their pronouns and their life experiences are clearly understood and respected," she said.
"None of this changes with any of the announcements that were made yesterday," she added. "Planned Parenthood has been, is and will continue to be committed to be a source of high-quality health care for transgender and gender-nonconforming patients."
Studies have shown that LGBTQ people — and trans people in particular — experience worse physical health compared to their non-LGBTQ counterparts. Societal stigma and discrimination within the health care system contribute to these relatively poor health outcomes, according to a 2018 report published by the Kaiser Family Foundation.
The 2015 U.S. Transgender Survey, which included almost 28,000 respondents from all 50 states, found that 33 percent of those who had seen a health care provider in the past year reported having "at least one negative experience related to being transgender." Additionally, almost one-quarter (23 percent) of respondents reported that they did not seek needed health care in the past year due to the fear of mistreatment due to their gender identity.
Statistics like these are among the reasons why Stabler says it's critical that Planned Parenthood health centers be inclusive of trans patients.
"We're not going to distinguish between their identity and what was assigned at birth as a sex," Stabler said. "A trans man can go there to get a pap smear without being questioned. A trans man can go there, should they want to have a child, for help."
"If you need health care, come as you are, and be prepared to be seen as who you are," Stabler added.