While much has been written about and talked about in terms of the effectiveness and physical side effects of the HIV prevention medication known as Truvada, the psychological implications have been a largely ignored topic. This issue, however, is something medical professionals and patients should take into consideration when deciding to start PrEP.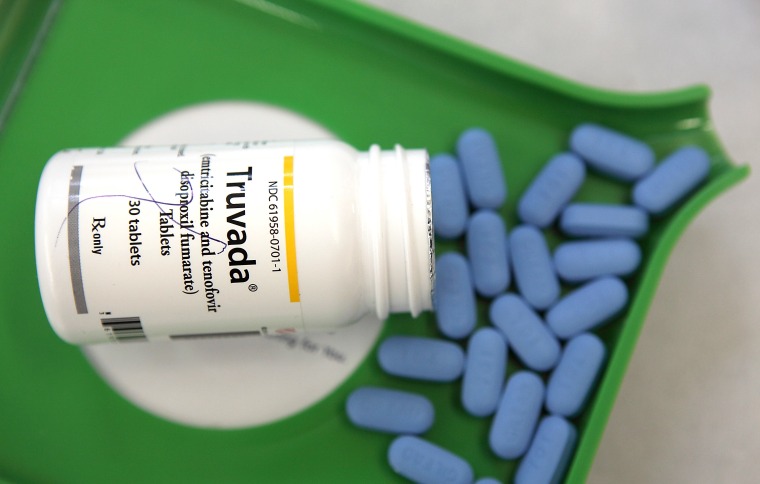 PrEP 101
Truvada was introduced to the market in 2004 as a treatment option for people with HIV. In 2012, the pill was FDA-approved for preventing HIV infection, and it is now commonly known as PrEP (Pre-Exposure Prophylaxis). The concept is an HIV-negative person who is at high risk for HIV infection will take one Truvada pill a day, preventing him or her from contracting HIV.
While on PrEP, one needs ongoing compliance with the treatment and monitoring for medication side effects, including doctor's visits every three months. This treatment differs from vaccines because the patient does not develop long-lasting immunity. Rather, the person is only protected while he or she is taking the medication.
The use of PrEP is a whole new approach to disease prevention: Patients take an expensive medication - which was originally designed to treat HIV - to prevent a disease they have never had. The studies demonstrating PrEP efficacy have been very encouraging, with prevention levels up to 96 percent. However, this treatment does not provide 100 percent protection against HIV infection, and the CDC recommends PrEP should be used together with condoms, not as a substitute. A common misconception is that condoms are not required when a person is on PrEP. This is a concern for some health care professionals who fear PrEP users might be at higher risk for other sexually transmitted diseases if they are not using condoms.
Physicians also fear widespread use of PrEP might lead to the spread of new resistant strains of HIV. This is similar to what happens with excessive use of antibiotics. If Truvada-resistant HIV strains eventually become more common, people on PrEP will be at a progressively higher risk for HIV infection, despite compliance with the treatment, and HIV overall will become more difficult to treat.
Adherence is perhaps the most important factor in PrEP's efficacy. If you do not take the pill every day, the treatment will not be as protective as you believe, and you may not be protected at all! One of the major obstacles for adhering to treatment is coexisting substance abuse. People who have drug or alcohol problems frequently have poor adherence with PrEP and do not use condoms in the heat of the moment, as they are frequently intoxicated while having sex. In these cases, even though people are not benefiting from PrEP's protection, they could still have side effects from intermittent use of Truvada.
Psychological Implications of PrEP
Among the many things that we, health professionals, have to consider when prescribing PrEP for our patients are the psychological implications of the medication. This was a topic of conversation at a presentation given by Marshall Forstein, M.D., Associate Professor of Psychiatry at Harvard Medical School, at the American Psychiatric Association's annual conference in Atlanta last month.
People taking PrEP and those considering whether it's right for them may be concerned about what their friends, family and potential partners will think of them. Will they think they are promiscuous and therefore not relationship material? Will they think they are secretly HIV-positive and PrEP is just an excuse to take HIV medication? One way to address this is by being selective with whom you share personal medical information. Your platonic roommate, for example, does not necessarily need to know you are on PrEP. You can decide to share this information based on your relationship and level of comfort with the person.
The way many gay men perceive PrEP, according to Dr. Forstein, comes down to their comfort with their own sexuality.
"For gay men who are comfortable with being sexual and do not think that having sex once a week or couple times a week with a stranger is abnormal, they don't have the guilt around it, so taking PrEP seems perfectly reasonable, just like using condoms," he explained.
"For gay men who are themselves ambivalent about their sexuality or feel a lot of homo-negativity internally, no matter whether they are having sex once a week or once a year they feel bad that the sex they have is somehow wrong … It's not about the PrEP, it's about the meaning of sex … PrEP is really the precipitant of what I would call a psychological coming to terms," Dr. Forstein added.
Being uncomfortable with one's own sexuality can also contribute to substance abuse. Some gay men (or men who have sex with men) are not comfortable with their sexuality and use drugs or alcohol to feel disinhibited while having sex. Sexual activity while intoxicated frequently leads to risk-taking behavior, and as I mentioned above, this can contribute to poor compliance with PrEP.
There are others who have excessive and obsessive fears about contracting HIV, and their fears can affect their sexual life significantly. PrEP and antiretroviral (ARV) therapy have finally helped some of these people come to peace with sex, according to Dr. Forstein.
"I've seen men who lost people to AIDS and stopped being sexual completely, and they went years and years without any sexual contact, and then when the triple therapy came out, and they began to realize people were much less infectious, some of those people resumed being sexual. They were okay with being sexual, but they just were scared to death of HIV. Other people were just afraid of being sexual and [HIV] gave them an excuse to not being sexual and not connect to other people," Dr. Forstein explained.
Although HIV has been part of our lives for about four decades, people still have difficulties discussing its prevention within an intimate relationship. It is frequently an "elephant in the room" that people fear talking about, especially new couples. As a result, this brings unnecessary anxiety into the relationship.
According to Dr. Forstein, a good way to break the ice with a new sexual partner is by saying something like "I'm HIV negative. I don't mind having sex with someone who is positive, but it is helpful for me to know if you are and if you are on medications, so that we could take the appropriate precautions." This approach, according to Dr. Forstein, is a better option than not talking about it at all and then "being anxious and afraid the day after."
Another common question from patients is how to discuss the need for PrEP with a longer-term sexual partner. In open relationships, according to Dr. Forstein, "the negotiation happens very naturally as a matter of their joint decision." It gets more complicated, however, when two HIV-negative people are in a presumed monogamous relationship and one brings up the topic of PrEP. This, according to Dr. Forstein, can suggest there is "a secret in the relationship," and this can be toxic if not properly addressed (this is certainly a topic that would warrant a whole separate article).
Regardless of whether one decides to take PrEP, the discussion regarding its use with a primary care provider or a sexual partner will likely be a healthy one. For some, it may provide a way to open up about their sexuality to their physician and inquire about the safety of their sexual practices. For others, it may permit them to have an open discussion with their sexual partner and establish ground rules for a healthy and safe relationship, whether that relationship is monogamous or open.
For more information about HIV prevention and PrEP, check out the CDC's HIV Risk Reduction Tool, which can help assess the risk of one's sexual practices and can help determine whether PrEP may be a good fit.
Daniel Linhares, M.D., is an Attending Psychiatrist at the Mount Sinai Health System in New York City and a Fellow of the American Psychiatric Association.