The Clinton campaign announced this week it no longer considers states like Virginia to be battlegrounds in the presidential election. The latest polls show Trump trailing enough that her campaign is diverting staff to Arizona and Georgia, typically considered to be safely red states.
With the exception of Bill Clinton in 1996, Arizona has voted for Republican presidential candidates since the 1950s, and Georgia has been reliably red for the past two decades. However, with additional resources, their 27 combined electoral votes could help make the difference for Clinton. And Clinton's strategic maneuver could also be a boon for Democrats in down-ballot races in these states.
RELATED: Clinton Running the Table in Key Battleground States
While most voters tend to be focused on the presidential election, races further down the ballot are not inconsequential -- especially when it comes to LGBT rights.
Beth Shipp, Executive Director of LPAC, a political action committee that supports LGBT women, said the 145 pieces of anti-LGBT state legislation introduced in 2016 are a testament to the significance of down-ballot races.
"We see so much bad legislation passed in states and signed by anti-LGBT governors," she said, mentioning North Carolina, Tennessee and Indiana among those states. "The people who are passing those laws are state reps and state senators."
RELATED: Despite Inclusive Rhetoric, GOP Policies Out of Step With LGBT Community
This November presents an opportunity to send a message to lawmakers to "revers[e] the tide on some of these really bad initiatives [that] diminish LGBT progress that we have made," she added.
For Shipp, Trump helps down-ballot Democrats, because Republicans "are going to need to run as far as possible or support the horrendous things [Trump has] said."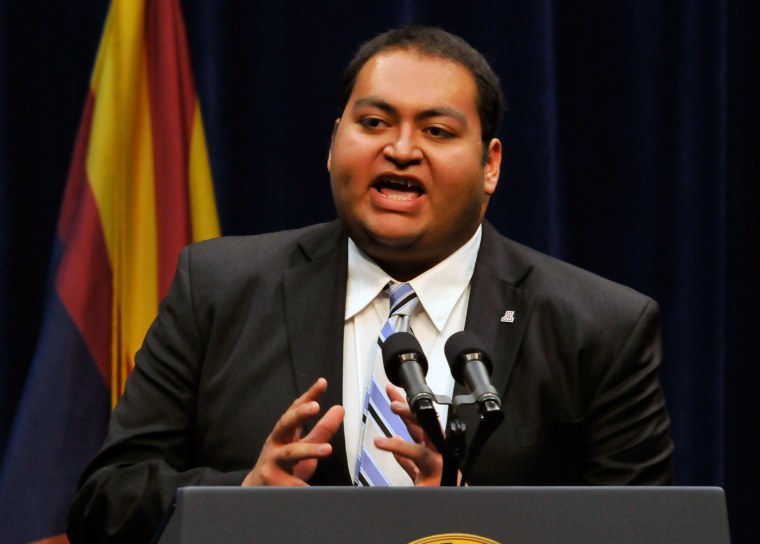 Daniel Hernandez Jr., a Democrat competing in Arizona's District 2 State House primary on August 30, told NBC OUT "down-ballot races are even more key to the safety and security of LGBT people and their families."
Hernandez, who identifies as a gay Latino man, emphasized the need to be strategic when it comes to backing LGBT candidates, as he said not all candidates are viable in their districts.
"The reality is we are not quite there yet," he explained. "We need to [be] mindful and careful that we are electing the right kind of people. If we don't, we are going to let anti-LGBT candidates get elected to local offices."
"Turnout will be key," he added. "We have a solid chance in Arizona. If we get enough Republicans who support Clinton or if they do not vote, because they cannot support the nominee, we can have an opportunity, like in 2008, to elect representatives in competitive districts."
Hernandez previously thought anti-immigration candidates like Jan Brewer and Joe Arpaio would get out the Latino vote in his state, but Latino voters did not come to the polls as he expected. Trump, who has gone as far as referring to Mexicans as criminals and "rapists," however, may help solve the turn-out issue.
"My mother has been in the country for 26 years and has been eligible to be a citizen for a long time," Hernandez said. "She didn't become a citizen when G.W. Bush ran the first or second time. When Trump [won the nomination], she decided to become a citizen so as not to become complicit in Trump's victory."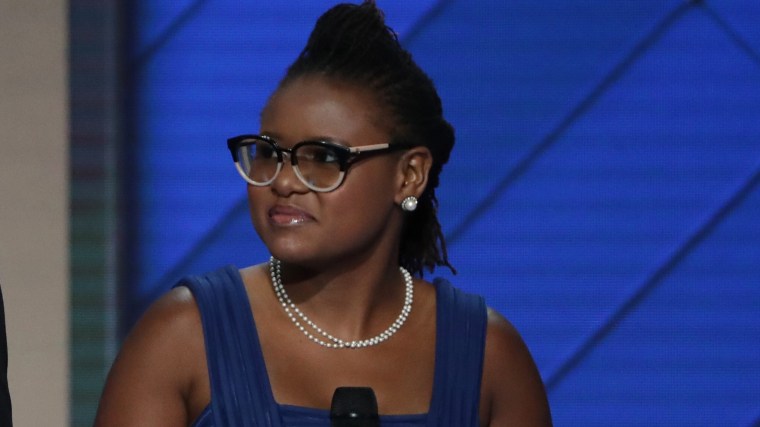 Park Cannon, who won a special election for Georgia House of Representatives District 58, does not have to run this November because no Republican candidate opposed her for the general election. As a young, queer, African-American woman, she expected Republican opposition to her candidacy but got none.
"Minority party elections are really important, because most of our country, in the places where we need better laws protecting LGBT individuals, we are in the minority," she said.
Cannon is excited to hear the Clinton campaign's will divert staff to Georgia. Her district has around 54,000 residents, only about half of which are registered to vote. "It is a low turnout district generally," she said.
This, however, could change with a concerted effort by the Democratic Party to get out the vote.
"We have 10 weeks left to get people registered," Cannon said. Her office is also working with partners such as The New Georgia Project to help get people of color to the polls.
Regarding Trump, Cannon said she thinks the "tide is turning," and people are starting to take his rhetoric seriously. "People are moving past emotion towards action."
While this November is important, Cannon said she's focused on a "10-year strategy" that aims to mobilize minority voters and develop other young progressive candidates who will make a lasting change in state politics.
In summing up the impact Trump may have on the polls this November, Hernandez expressed a sentiment not unlike the other LGBTQ politicians and activists who spoke to NBC OUT.
"If this doesn't get people out to vote. I don't know what would," he said.
Julie Moreau is a Post Doctoral Research Fellow in the Department of Women's, Gender and Sexuality Studies at Washington University in St. Louis. She tweets at @JEMoreau.