This election season has been marked by a significant amount of attention to lesbian, gay, bisexual and transgender people and the issues that affect them. From LGBTQ speakers at the conventions to rainbow merchandise, both candidates appear to be scrambling to prove their concern for the community.
While in certain battlegrounds states, LGBTQ voters might help tip the scale red or blue, nationally the LGBTQ population -- about 5 percent of registered voters -- is much smaller than other historically marginalized groups, such as African Americans and Latinos. And despite Trump's insistence that he is the real friend to "the gays," if history (or recent polls) is any indicator, Clinton has the LGBTQ vote shored up. So, why all the fuss?
RELATED: Large Majority of LGBT Voters Support Clinton Over Trump
In 2012, legal scholar and Columbia Professor Katherine Franke wrote, "States have come to see that their political power, their legitimacy, indeed their standing as global citizens, are bound up with how they recognize and then treat 'their' gay citizens." Being seen as LGBTQ-friendly is now crucial to the viability of any U.S. presidential candidate, which may go part of the way to explaining why Trump --a cosmopolitan New Yorker -- beat his more socially conservative rivals for the nomination. This does not mean, however, that the candidates' sexuality politics are identical or that their overtures to the LGBTQ community will be the same.
Patrick Egan, Associate Professor of Politics and Public Policy at New York University, characterized the parties as "astoundingly disparate" when it comes to the incorporation of LGBTQ people and issues into the party. "In the 80s," he explained, "the parties took very distinctive positions on gay rights issues." The Democratic Party platform began to support gay rights, and the Republican platform opposed them.
The same decade saw the ties between the Republican Party and Christian conservatives grow stronger, and this bond was "cemented with Reagan's election in '80 and '84." As early as 1992, however, the DNC created a formal outreach office for gay and lesbian voters. Egan noted that for the Democrats, the LGBTQ community makes up an important part of the Democratic coalition: "There are more gay and lesbian delegates … more openly LGBT activists, donors, candidates and voters than for the Republicans." It is also worth noting the Clinton campaign has a dedicated LGBT Outreach Director, Dominic Lowell.
In a certain sense, this divergence persists. Egan said, "What's interesting is that the Republican National Committee (RNC) made some moves after [the] 2012 election to do outreach to Black and Latino voters, but no such work is being done to reach LGBTQ voters." According to Egan, this is because strong segments of the Republican Party are still opposed to gay rights.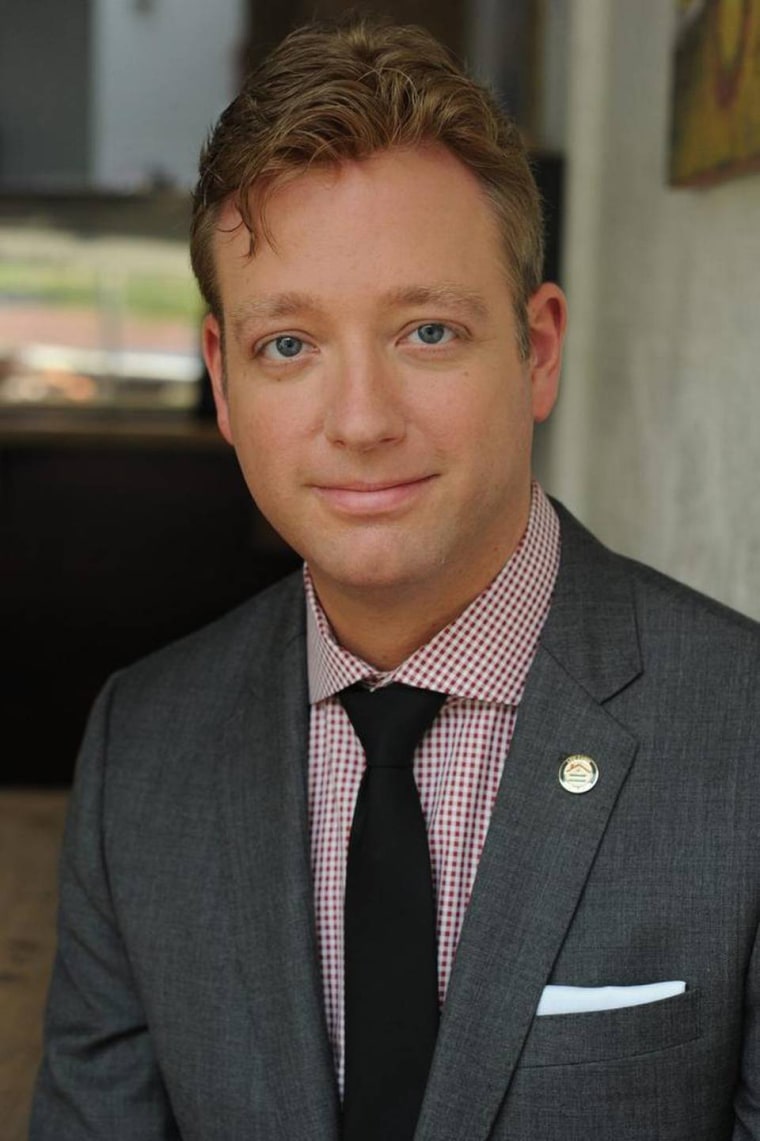 Gregory T. Angelo, President of the Log Cabin Republicans, a pro-LGBTQ Republican group, confirmed there is "not a concerted effort to reach out to the LGBT community" by the GOP. "Why the Republican Party website includes links for women Republicans, Latino Republicans, African American Republicans, young Republicans, college Republicans, and why there is a glaring omission of gay Republicans, I have never gotten an answer on that from the RNC," he said.
RELATED: LGBTQ Community Gets Unprecedented Recognition at RNC
However, Angelo contrasts the Party's reluctance to reach out to the LGBTQ community with Trump's efforts. Angelo insisted he has "most definitely" seen LGBTQ outreach from Donald Trump. For Angelo, it marks a "sea change from where we were 4 years ago."
Making History by Being Modern
The 2016 election season brought an increase in LGBTQ outreach by both candidates, compared to elections past. Angelo remarked, "We have never had a candidate from either major political party acknowledge the LGBTQ community in their acceptance speech. Regardless of how one might feel about the man [Trump] or his other positions, [that] was historic. It was a moment in LGBTQ history."
When it comes to the Democrats, Egan said, "Even compared to 2012, the open endorsement by the Clinton campaign of an entire slate of gay rights policies is pretty remarkable. Obama endorsed these policies down the line as well, but the extent to which Clinton has gone beyond that in terms of transgender rights has to be scored as an expansion."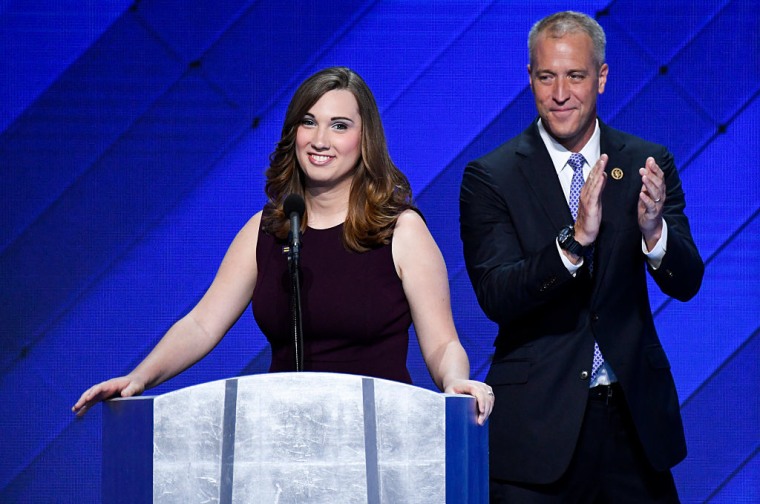 Dominic Lowell, the LGBT Outreach Director for the Clinton campaign, described the Democratic Party as a "home for LGBT people," and the convention in Philadelphia as "an amazing celebration of LGBT people." This included the most openly trans delegates, and the first openly trans convention speaker, Sarah McBride. According to Lowell, the Democratic Party "made history left and right."
RELATED: DNC's Trans Delegates Celebrate Advances, Recognize Challenges
Both candidates have produced LGBTQ-directed merchandise. You can buy a variety of t-shirts, pins, and temporary tattoos in Clinton's "Pride" section of her campaign shop, and a Trump Pride Men's Tee from the Trump-Pence campaign store for $30, with the slogan "LGBTQ for Trump."
"We tweeted about it," Angelo said. "This again is a historic first for a Republican nominee."
Regarding Trump's LGBTQ t-shirt, Egan remarked, "That is a noteworthy development." For Egan, this was because it is a reminder that "Trump is not aligned with the Christian conservative wing of the Republican Party. He did very well among those voters in exit polls, but making very few explicit references to issues those voters care about" such as abortion and religious freedom. "It's really an indication of the fact hat he has acceded to the nomination without the Christian conservatives inside of the party … and that is a pretty amazing thing," Egan said.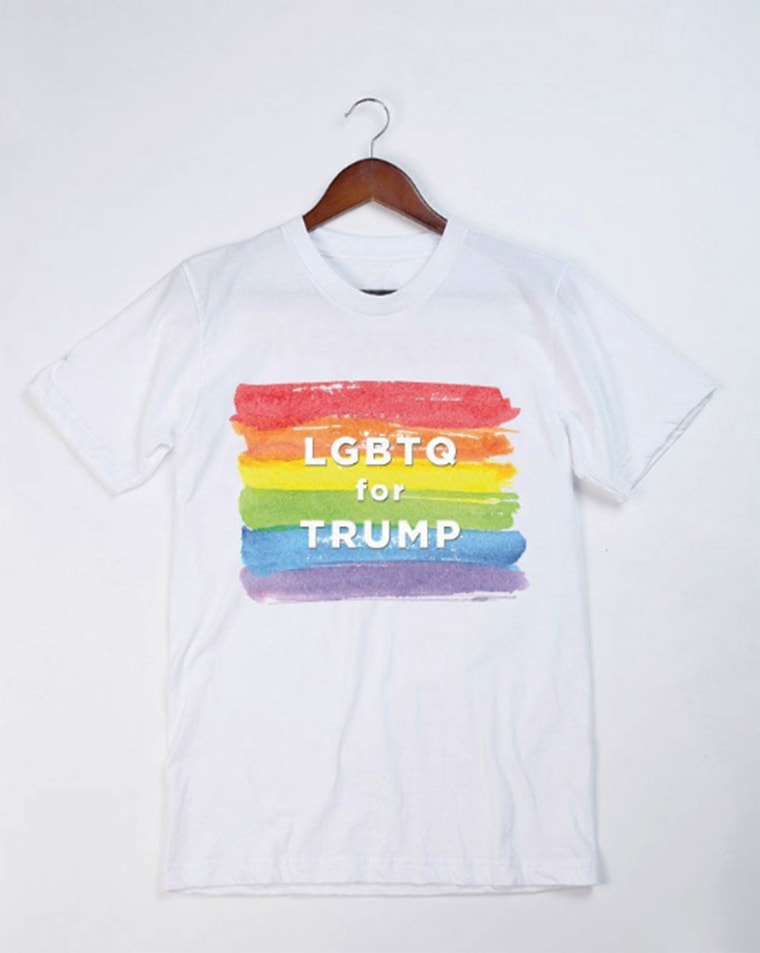 In 2015, Angelo called Trump "the most pro-gay candidate in the Party's history." He believes "Swaths of the LGBT voting public … [are] enthused by the idea that we have a Republican nominee for president who is actively and repeatedly reaching out to the LGBTQ community."
Lowell does not agree that Trump is a "pro-gay" candidate. He argued that Hillary Clinton has "consistently put forward the most progressive platform of any candidate ever." Lowell cited her recent comments on Twitter, praising the NCAA for boycotting North Carolina because of HB2. Despite the fact that Clinton has not always supported same-sex marriage, Lowell insists that Clinton has been at the "forefront of LGBT equality." "We have to look at the totality of her record and situate it in the point in time we were in the country," he said. "A lot of folks have evolved on marriage equality."
Lowell could not be more correct, and his word choice more apt for its association with ideas of progress. Polls show that most Americans have changed their minds about same-sex marriage. However, being "pro-gay," even being pro-gay marriage, is not necessarily wedded to progressive politics. Rather it's one way to indicate being a modern candidate worthy of political power.
When it comes to Hillary Clinton, Lowell mentioned Clinton's appearance at the UN in 2011, when "on the world stage in Geneva, in a room of people who don't believe we have a right to exist, she said, 'Gay rights are human rights.'" This action is certainly pro-gay but has attracted criticism as an undue assertion of American power, legitimized by the "backward" sexual and cultural politics of non-Western countries.
And on the right, Trump's appeal to LGBTQ people rests on constructing them in opposition to Muslims and immigrants, which he brands as "radical Islamists." Angelo insisted, "We are 3 months out from the horrendous terrorist attack in Orlando, if LGBT voters prioritize national security, [their choice] should be the Republican Party." A willingness to protect LGBTQ people against threats, both within the U.S. and without, becomes, in Angelo's words, a "litmus test for how in touch [the candidates are] with the make up of modern American families."
Outreach: A Comparison
Despite some similarities in the candidates' desires to appear LGBTQ-friendly, there are important differences in their approaches to outreach.
Lowell accepted the position as LGBT Outreach Director a year ago, and since then has been incorporating LGBTQ issues and perspectives into the Clinton campaign. Lowell, who identifies as a gay Latino man, explained, "We've tried to approach what we do from an intersectional angle." He discussed the overlap of Latino Heritage month and LGBT History month and is taking the occasion to "think about issues like Pulse, think critically about how we can reach people broadly … to engage the totality [of people's identities]." The LGBTQ and Latino communities are "by no means mutually exclusive." Addressing sexuality and race together disallows some of the polarizing rhetoric that pits LGBTQ people against immigrants, for example.
It's vital, Lowell believes, for the LGBTQ community "to be organized and active in politics so your issues can be heard and known." Lowell wants to make clear to the LGBTQ community, "that they have a home in the campaign and that the campaign is thinking of them [and] issues of concern [to them]." The ability to work from inside the campaign may provide opportunities for LGBTQ people to influence the direction of politics and policy -- and not just on traditionally LGBTQ issues. Whether its immigration, the environment or tolerance of religious and ethnic diversity, "[lesbians and gays] are very, very liberal compared to general population," Egan said.
When asked about formal outreach by the Trump campaign, Angelo said, "Numerous members of Trump's statewide organizations, have [told] me that they marched [in a pride parade] on behalf of the Trump campaign ... It's not quite the same thing as having a point person. If there is, they haven't reached out to me."
Trump's gestures are enticing click bait for the nominee of a what many would consider a historically anti-gay party, but "what Trump is doing is all symbolic," Egan said. "He is not promising to extend employment protections or discrimination protections," as his list of potential SCOTUS nominees indicates.
The Log Cabin Republicans have not yet officially endorsed a presidential candidate. Angelo said, "Looking at him through prism of LGBTQ issues," he is a compelling choice, though he admitted that "putting every thing else aside is often a herculean task."
Julie Moreau is a Post Doctoral Research Fellow in the Department of Women's, Gender and Sexuality Studies at Washington University in St. Louis. She tweets at @JEMoreau.