GLSEN's annual Day of Silence will take place Friday, April 21. This year's national event comes at a time when LGBTQ youth feel more vulnerable than ever.
The Day of Silence first started in 1996 at the University of Virginia. In a course on nonviolent protests, students Maria Pulzetti and Jesse Gilliam were assigned to design a form of nonviolent protest on an issue that needed more attention. The two created the idea of Day of Silence to protest the silencing impact of anti-LGBTQ bias and violence. The idea was a success and began to quickly spread to other college campuses.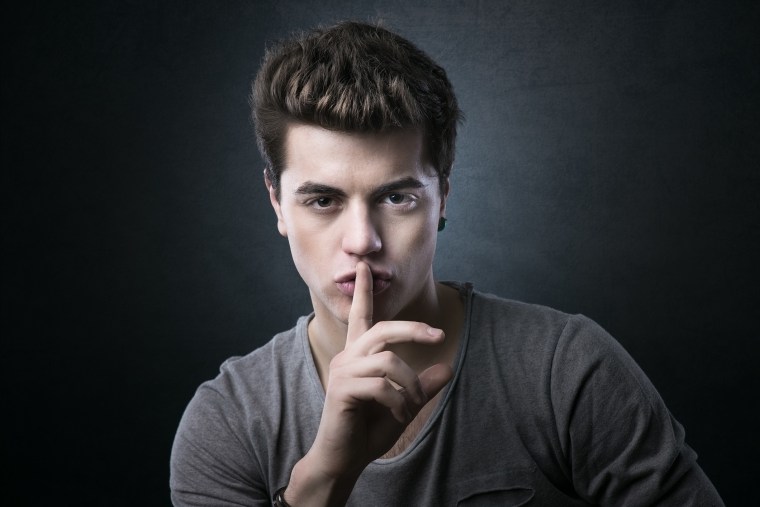 "As the century turned, Jesse and Maria brought the idea to GLSEN and asked us to help foster this student-led movement and see that it got into high schools where LGBT students were suffering in silence across the country and needed an opportunity to organize and stand up for needed change," GLSEN Executive Director Eliza Byard told NBC Out.
Byard began her work at GLSEN in 2001 and said that high schools really embraced the Day of Silence when it was first introduced as an event.
"There was a deep hunger for an opportunity to speak out and call attention to anti-LGBT bias and violence in K-12 schools all across the country," she said.
The event is a moment for LGBTQ youth and their allies to demand more awareness of what is still happening in the community. According to GLSEN's website, "the GLSEN 2013 National School Climate Survey found that nearly 9 out of 10 LGBT students report verbal, sexual or physical harassment at school and more than 30% report missing at least a day of school in the past month out of fear for their personal safety." Byard feels this is an especially crucial year for the event.
"This year we've seen a terrifying resurgence of hate and biased violence in our schools. Since November, we've heard of hundreds of incidents and a general mood of both great fear among all at-risk students and a sense of license for behavior that was on the steady decline as recently as last school year," Byard explained.
Byard said more than 10,000 students register their participation every year, and with the vast participation, she hopes the message of the Day of Silence will reach hundreds of thousands of students and the coverage of the event will reach millions of people.
Student Rowan Berry is hoping to help spread the message by organizing a Day of Silence at Killingly High School in Connecticut.
"I hope that this event becomes a more well-known cause this year. If the government heard exactly what Day of Silence is about and the messages that we are trying to send, I feel like they would be much more open to our objective," Berry said.
"I see it as a day where LGBT+ youth in the school are actually able to express themselves. A lot of LGBT students in this school tend to be left out for a lot of things, not necessarily because of the school administration, but because some students have differing opinions on the LGBT community," Berry added.
Byard said she hopes this year's Day of Silence, like those in years past, make it clear that lesbian, gay, bisexual and transgender students "will not stand by and allow any member of their community to be silenced by hate and bias."