A 20-year-old woman was hospitalized and suffered a broken spine after being attacked in the subway by a man using anti-gay slurs, according to the New York City Police Department.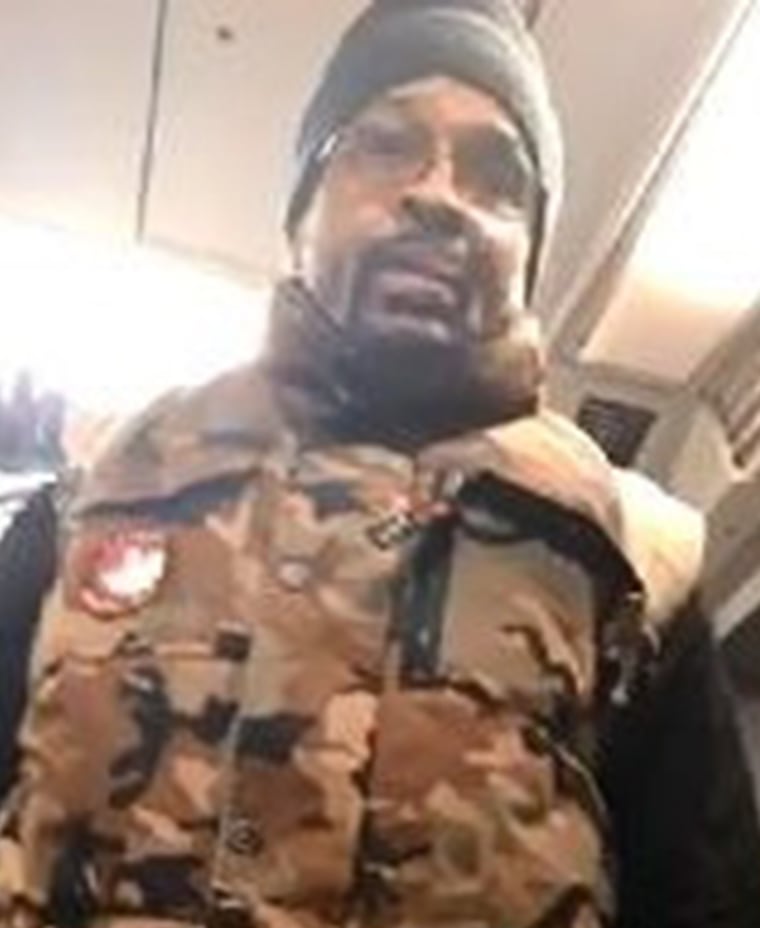 "The unidentified male used a slur based upon his interpretation of the victim's sexual orientation," the NYPD said in an emailed statement to NBC News. "As the victim walked away from the unidentified male, he approached from behind, punched the victim in the back of her head and shoved her to the ground, causing her to strike her head."
Police said the man fled the scene of the Nov. 30 crime, exiting the subway system at a stop in Forest Hills, a neighborhood in the borough of Queens. The NYPD released a video clip and image of the suspect and is now seeking the public's help in identifying him. Police described him as "black, 5'11", 220lbs, and 50-60 years old."
The New York Daily News provided additional details about the attack, reporting that the suspect became incensed after he saw the victim kiss another woman aboard the E train in Queens, adding that he then called the victim a "dyke" before physically assaulting her.
The NYPD Hate Crime Task Force is investigating the incident, and police are requesting that anyone with information about the identity of the attacker call 1-800-577-8477, visit nypdcrimestoppers.com or tweet at @NYPDTips.
This latest incident comes just weeks after a Queens man was charged with several hate crimes after allegedly beating two gay men unconscious in Brooklyn. The suspect, Brandon McNamara, faces up to 15 years in prison if convicted.
Hate crimes against LGBTQ people in the U.S. continued to rise in 2017, jumping 3 percent from the year prior, according to hate crimes data released by the FBI last month. Lesbian, gay, bisexual and transgender people make up more than 16 percent of all hate crime victims, according to the FBI's report, despite comprising an estimated 4.5 percent of the general population.