A former New York City Fire Department rookie is suing the city, the FDNY and several firefighters for discrimination he said he faced due to his race and sexuality.
"Plaintiff [Michael] Troina was singled out time and time again on account of his race and national origin as a Hispanic American male as well as perceived homosexuality," the lawsuit, filed Monday in federal court, states. "Plaintiff Troina was further threatened with physical violence if he dared to report any incident of assault, battery, harassment or discrimination to the FDNY's Equal Employment Opportunity Office."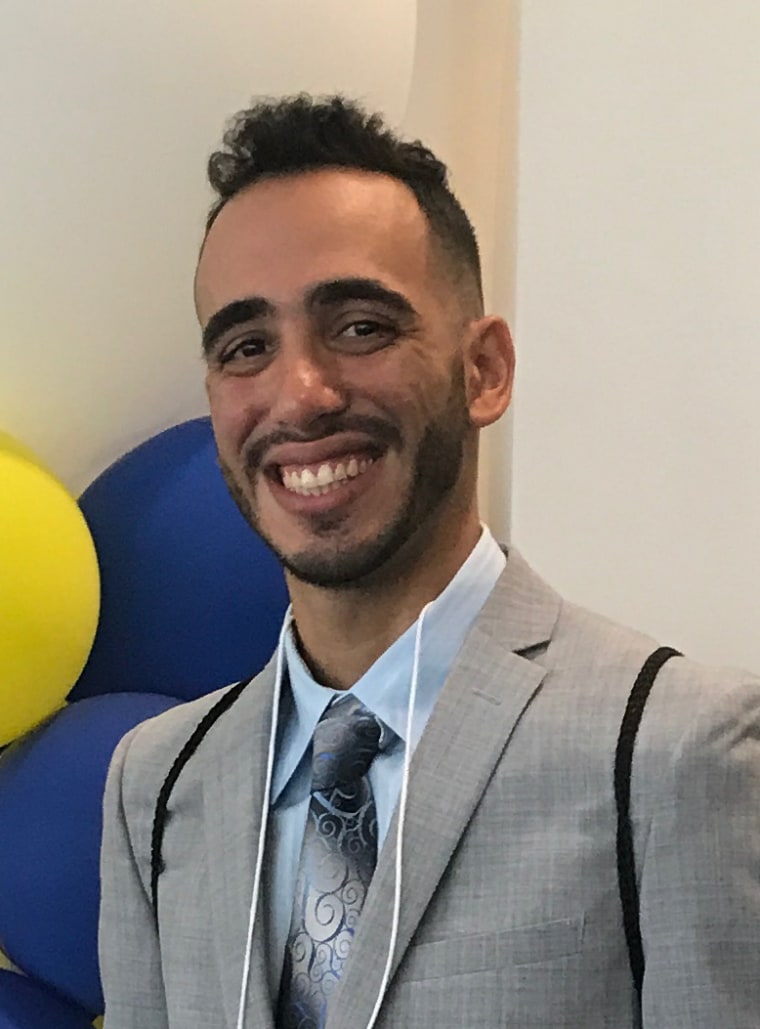 The suit claims Troina was subjected to discrimination from the time he started his job at Manhattan's Firehouse Engine 7-Ladder 1 in November 2015 until his "unlawful termination" in December 2016.
Among the long list of claims, the suit alleges Troina was ridiculed, threatened and repeatedly called homophobic and racist slurs by senior members of his firehouse. In one of the more disturbing allegations, the suit claims "defendants would regularly harass Plaintiff by encouraging him to have sex with a stripper" and would taunt him with anti-gay slurs when he refused to join them at strip clubs.
After informing superiors about the persistent harassment, Troina was allegedly "terminated without any due process in retaliation for making protected complaints."
When asked to comment on Troina's lawsuit, a fire department spokesperson "FDNY does not comment on pending litigation."
Troina's attorney, Paul Liggieri, told NBC News his client decided to file a discrimination suit because he "reached his breaking point" after "reporting discriminatory behavior to senior officials" proved fruitless.
While Liggieri said his client is seeking a "monetary remedy" for the "emotional distress" and "lost wages" he allegedly suffered as a result of the defendants' actions, Liggieri said "the real goal here is change."
"We are hoping that FDNY can implement strong rules and regulations that prohibit and prevent this type of behavior," Liggieri said. "No one disagrees that the FDNY is home to the bravest men and women, but there still needs to be accountability."
Liggieri is currently representing another plaintiff, Gordon Springs, who filed a lawsuit against New York City and members of the FDNY in federal court. Springs joined the FDNY in early 2015 and claims fellow firefighters sexually harassed him discriminated against him because he is black.