Halloween festivities over the weekend turned ugly in New York City, with violent attacks against a lesbian couple and two men perceived to be gay. These are just two examples of anti-LGBTQ violence across the U.S.
The two incidents occurred just minutes apart, as Saturday night faded into the dawn of Sunday morning. According to the NYPD, the first attack took place at 4:15 a.m. in the Chelsea neighborhood, known as an LGBTQ nightlife destination. The two victims were walking when a third man approached them using anti-gay slurs. According to police, the attacker became violent and left the two men with face fractures and hand injuries before fleeing the scene.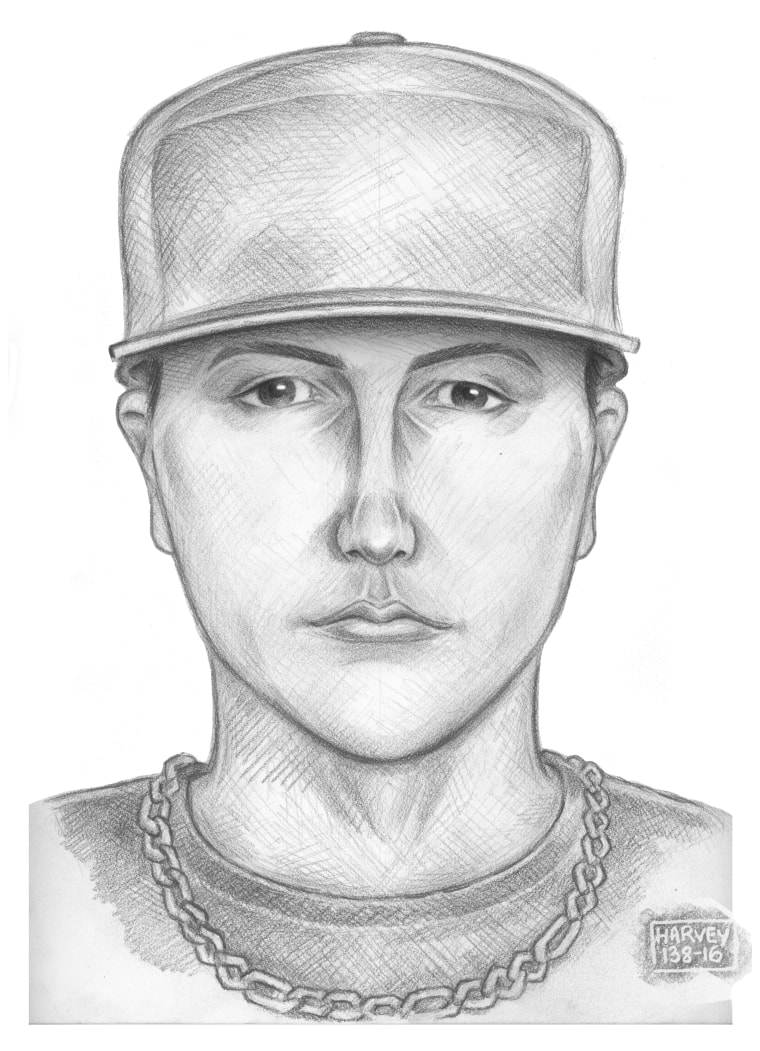 Police issued a sketch and a public call to catch the assailant: "The individual is described as a male, white, 21 to 30 years old, 5'11", 180 to 190 lbs; last seen wearing a grey baseball cap."
Just minutes later, at around 5 a.m., a lesbian couple was attacked in Times Square, a major tourist destination. According to a DNAinfo report that police told NBC OUT was "accurate," two men approached the couple, and one of the men said "Hey baby" to the victims—both 23-years-old. When one of the women explained that they were lesbians and dating each other, the men became violent.
Police identified the attackers as Daquan Burns, 24, and Michael Bailey, 23. After the women rebuffed the men's advances, police said, Burns and Bailey began punching and kicking them—calling the women "f*cking d*kes" and "lesbian b*tches" before breaking a glass bottle and using it to cut the victims.
"One of the women suffered a laceration to her hand that required three stitches," reported DNAinfo, "and the other received seven stitches for a cut to her pinky finger that may have left her with nerve damage."
Police told NBC OUT via email that the Times Square attack is being investigated as a hate crime, though both Burns and Bailey were initially charged with assault.
The Times Square attack was eerily reminiscent of a high-profile 2006 incident in the city's West Village neighborhood, in which four young lesbians were attacked with a knife after being sexually harassed by a man named Dwayne Buckle. The "New Jersey Four" case was the subject of a documentary that described how all four victims of the attack ended up in prison after local newspapers described them as a "lesbian wolf pack."
"In the National Coalition of Anti-Violence Programs' (NCAVP) most recent hate violence report, survivors who identified as lesbian were two times more likely to experience verbal harassment compared to survivors who did not identify as lesbian," Beverly Tillery, Executive Director of the New York City Anti-Violence Project, told NBC OUT.
RELATED: Equality House Vandalized With Anti-Gay Graffiti
According to the National Coalition of Anti-Violence Programs' most recent report on anti-LGBTQ hate violence nationwide, 2015 saw a 20 percent increase in hate-motivated murders of LGBTQ people. The report surveyed data from its member organizations in just 11 states, showing that extensive data on anti-LGBTQ attacks is still not available. Among the violent incidents that were reported to member organizations, 80 percent of victims who reported attacks to police said that police were "indifferent or hostile," while a majority of victims (59 percent) chose not to report attacks to police at all.
According to a New York Times analysis of the FBI's hate crimes data in the wake of June's Orlando massacre, LGBTQ people are more likely to become victims of hate crimes than any other minority group—surpassing Jews, African-Americans and Muslims. Hate crimes are highly underreported by police and sheriff's departments—as the Associated Press discovered (also in June), more than 2,700 agencies have never filed a single hate crime report.
Victims in both New York City cases were treated at nearby hospitals. While the Times Square attackers were arrested and are scheduled to appear in court November 4, the NYPD is still searching for the man who attacked the Chelsea victims.
"In both of these attacks, people just walking down the street being themselves seems to have precipitated the violence. This is unacceptable," Tillery said. "As New Yorkers, we all have a role in ending violence and in looking out for one another. AVP encourages everyone to report anti-LGBTQ violence if you witness it, or experience it yourself, to our 24-hour bilingual hotline at 212-714-1141."