BATON ROUGE, La. — Lawyers for Louisiana's Democratic governor and Republican attorney general head back to court Tuesday to argue the constitutionality of an order aimed at protecting LGBTQ rights in state government.
Gov. John Bel Edwards is hoping an appeals court will reinstate his executive order banning discrimination in government and state contracts based on sexual orientation and gender identity. Edwards says a lower court judge erred in deciding he overstepped his legal authority.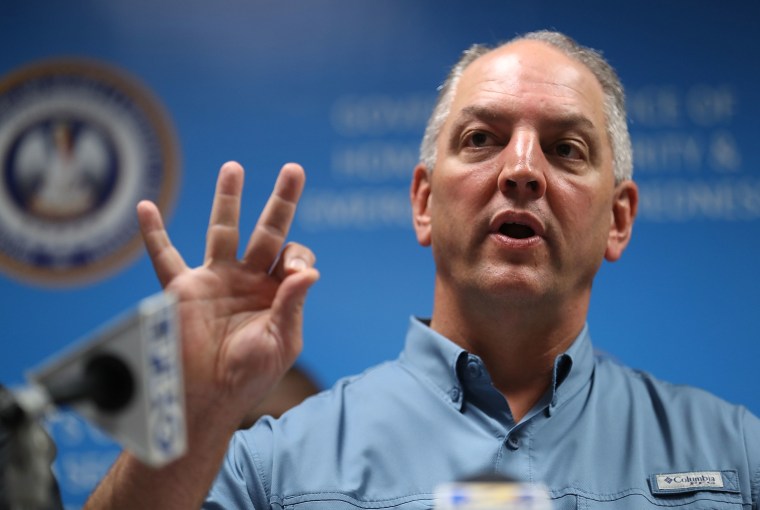 A three-judge panel of the Baton Rouge-based appeals court hears arguments Tuesday from lawyers for the governor and lawyers for Attorney General Jeff Landry, who filed the lawsuit challenging Edwards' order.
In December, District Court Judge Todd Hernandez ruled that the Edwards order violated Louisiana's constitutional separation of powers, and the judge blocked enforcement of it.
Hernandez agreed with Landry that Edwards' order was executive overreach, unconstitutionally seeking to create state law and trying to circumvent Louisiana lawmakers who have refused to write such LGBTQ-rights protections into statute.
The Edwards administration says a governor has the authority to set policies and direct contract terms for the executive branch of government. It claims the order is consistent with directives issued by previous Louisiana governors Edwin Edwards and Kathleen Blanco.
Related: Louisiana Governor Bars Discrimination Against LGBT Residents
But Edwards' order goes further than that issued by the two prior Democratic leaders. He added language protecting against discrimination based on gender identity, a provision that protects transgender people. Landry's attorneys have said that term isn't defined and could create legal problems and ambiguity for employers.
Edwards and Landry have clashed repeatedly since taking office in 2016. Landry is considered a possible challenger to Edwards in the 2019 governor's race.
When Edwards issued his order in April 2016, Landry blocked dozens of legal services contracts that contained the anti-discrimination language. After Hernandez declared the order invalid, the LGBTQ protections were stripped from the contracts, and that stalemate ended.
As part of the lawsuit, the two statewide elected officials also are disputing the scope of the attorney general's authority.