As a teenager growing up in San Luis, Argentina, Nicolás Teté found comfort in watching the Argentine telenovela "Verano del '98." "It was like our 'Dawson's Creek,'" Teté explained. "The show had two gay characters, Tadeo and Ricky, and they were boyfriends."
Seeing two gay men portrayed on television made Teté feel less alone, at a time when he was trying to convince his high school classmates, and himself, that he wasn't gay. "In Argentina, football is very important," Teté said. "And not playing football [for boys] is usually associated with being gay. I don't like football, but I tried to play because I didn't want the other boys to say I was gay."
Today, Teté no longer hides the fact that he is gay, and the 26-year-old filmmaker is now drawing upon these types of personal experiences to create films that continue to bring LGBTQ characters to life on television and film screens across Argentina.
Teté's first film, "The Last Family Holidays," premiered in 2013 and told the story of a young gay man's coming out to his family during a family vacation. "I wanted a coming-of-age film that also told the story of coming out of the closet," Teté explained. "Maybe because at the time I couldn't do that with my own friends and family."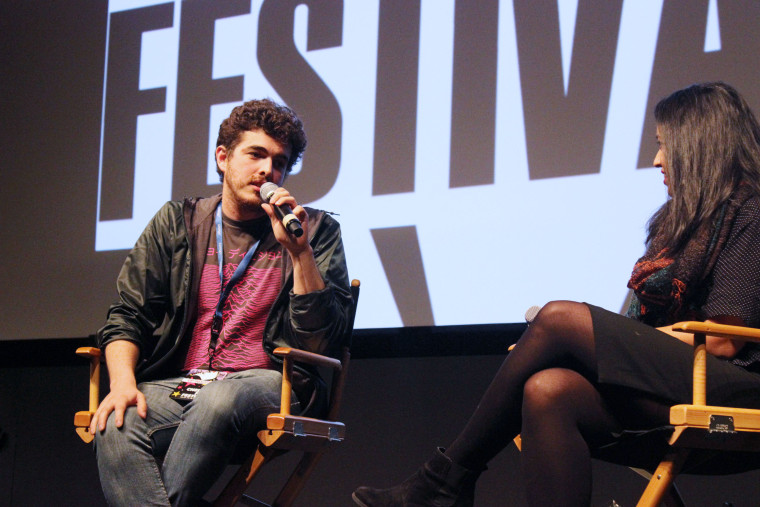 Most recently, a script Teté wrote won the Raymundo Gleyzer Award from Argentina's National Institute of Cinema and Audiovisual Arts and will be used for development into his next film. Teté is hoping to secure the financing to get the project off the ground, which would be his fourth feature film and his second to revolve around a central character who is openly gay. "I think it's natural, when I start to write something, that I think the guy likes other guys," he said.
Teté, who lives in Buenos Aires, says he has never felt discrimination for being gay during the years he has lived in the capital city. "[Buenos Aires] is a very gay-friendly city, and I work in the arts, and the arts is always very open to gay people. So I never have had a bad experience," Teté said. But he is quick to note that this positive experience isn't necessarily shared by other LGBTQ individuals in the city or other parts of the country.
"When I travel with my boyfriend to a small city in Argentina, we feel strange," Teté said. "Because there are still cases in other cities of violence [against LGBTQ individuals] in the street."
RELATED: For Peruvian Folk Singer, Music Is a 'Vehicle for Protest'
When it comes to the rights and protections of LGBTQ individuals, Argentina is one of the most progressive countries in Latin America. In 2010, Argentina became the first country in Latin America to pass marriage equality, and in 2015 the country ended its ban on gay and bisexual men donating blood, something the United States has yet to do. More recently, Argentina joined the United States in the Global Equality Fund, "a public-private partnership that supports civil society organizations advancing LGBTI rights worldwide," as described in a statement by the White House.
Teté believes that these laws and protections don't necessarily speak to the disapproval still faced by many LGBTQ individuals by members of their family when coming out. "Argentina is still a very Catholic country with a very macho culture," Teté explained. "I think families are still very traditional, and someone may say, 'Yes, it is OK for gay people to get married,' but when they have a son or a cousin or a nephew who is gay, it is not ok."
RELATED: Kenyan Artist Brings Visibility to Nairobi's LGBTQ Community
It is this type of thinking Teté hopes to change through his work, by continuing to bring a personal touch to the gay characters he portrays in his films. He also hopes to bring comfort to young LGBTQ individuals who may still be struggling with their identity or sexual orientation.
"It was very hard for me to show 'The Last Family Holidays' in the city where I was born and where I was discriminated against at school," Teté explained, when describing his film's premier in his hometown. But after the showing, he began to receive messages from young gay men in town thanking him for making the movie.
"It's great, because when I was a teen, I liked to watch films and soap operas with a gay character, because I felt less alone in the world," Teté said. "So if I can make [others] feel less alone, that is great for me. I think that it is necessary to tell those stories so young gay people...can see that we all have similar problems and it's ok."