An exhibition of 43 works of art, titled One Piece, debuted in London on Tuesday. While the pieces donated by the 40 artists are all unique, their mission is the same: donate one piece of art (or more) to be sold with all of the proceeds going to help gay and bisexual men escape the reported atrocities in Chechnya.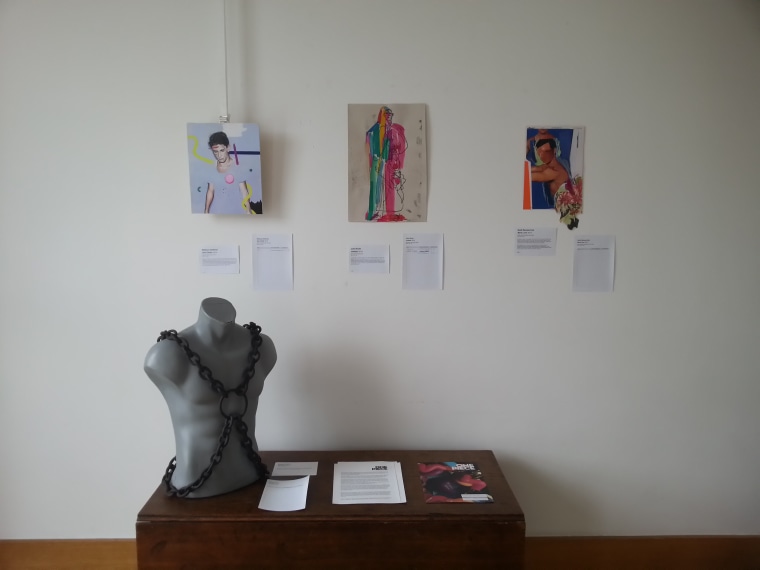 A mere two hours after the exhibition opened at the NSH Arts gallery, alongside a collection of limited-edition zines, the organizers had already raised £2,000 (around $2,600), and they hope to at least double that by the close of the show on Sunday.
Related: Pleas for Help From Gay Men in Chechnya on Rise, Russian Group Says
"We were reading these stories (about Chechnya) and feeling appalled and pretty helpless and angry," Ed Firth, an artist and an organizer of the effort told NBC Out shortly after the opening. "There was so much negativity, so as soon as the idea came across to sell our work, it was immediately something we could do, because we had access to it."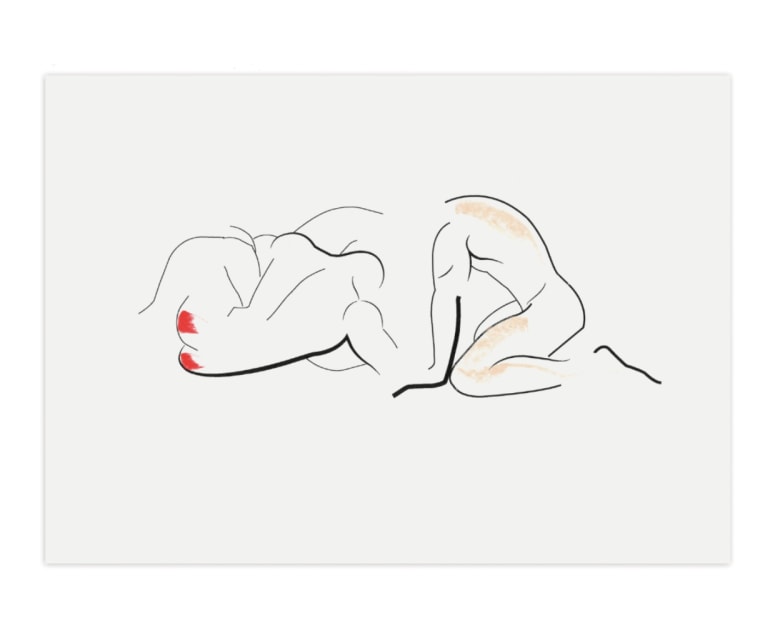 The exhibition -- inspired by an off-the-cuff remark another artist made at one of Firth's weekly live drawing sessions -- was conceived, organized and launched within three weeks.
"We don't have a lot of money," Firth said of why the exhibition seemed like such an appealing choice. "We can't really have influence on foreign policy in enough time to help these people, but we can raise funds to get them out of this situation, so that's what we've done."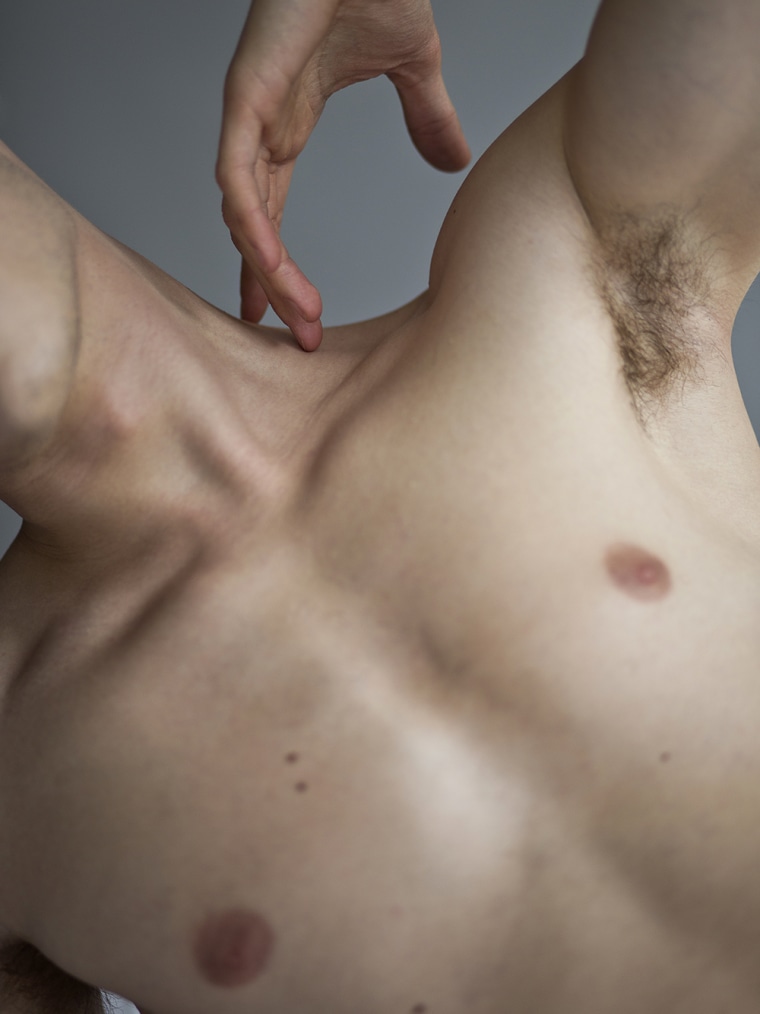 To pull it off, Firth reached out to 40 artists that are either LGBTQ or LGBTQ-friendly, all of whom donated at least one piece. For some of the artists, the donation was quite personal.
"Coming from Cape Town, I've seen structural violence first hand," artist William Martin, who donated a black ceramic chain harness to the showing, said. "I came of age after apartheid, so my sexuality was never illegal. That wasn't the case for my older friends. I saw how the damage of that experience stayed with them into later life. I'm donating to One Piece for Chechnya to fight back against the lethal use of our community as a nationalist scapegoat."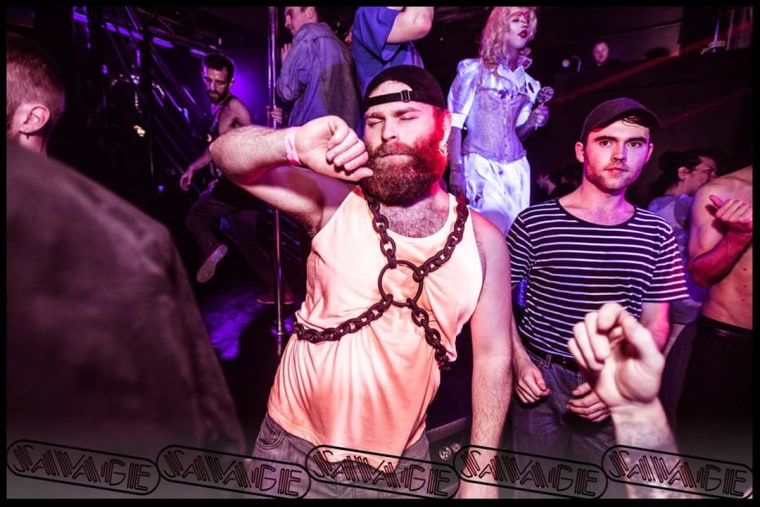 The One Piece effort, which specifically benefits the Russian LGBT Network, is not the only artistic endeavor seeking to help gay and bisexual men in Chechnya.
Related: Kidnapping, Torture, Murder: Refugees Speak of Chechnya's Anti-Gay Purge
In the U.S., illustrator Paul Tuller launched a shirt design earlier in the month to help LGBTQ Chechens. He, too, decided to help through donating to the Russian LGBT Network.
"Hearing that the Russian LGBT Network had actually gotten results, that they had actually gotten 40 people out (of Chechnya), was kind of incredible," Tuller said of why he chose for 100 percent of the proceeds of his $32 design to go to that organization in particular.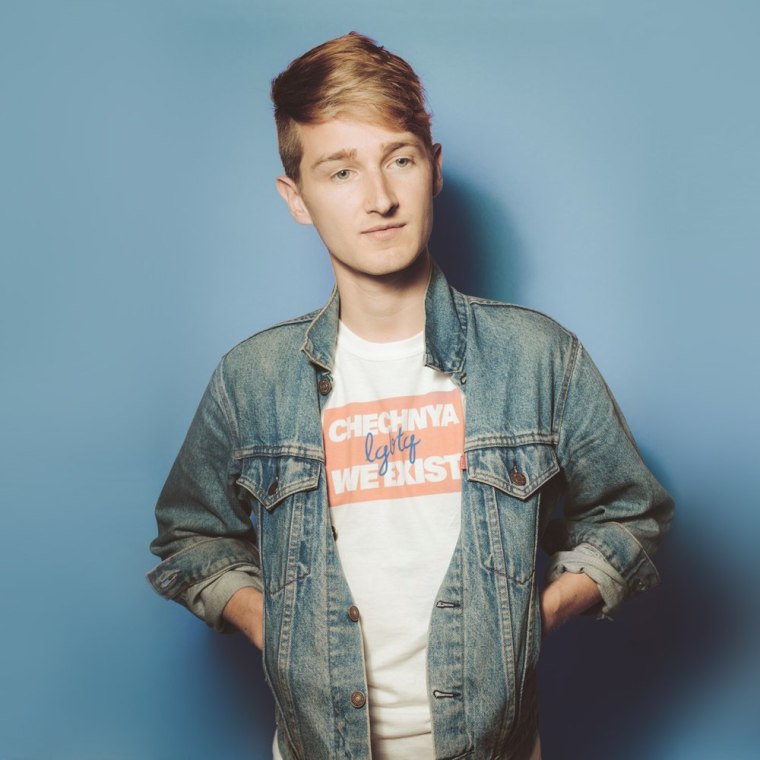 "I've been going to a lot of protests ever since the Trump administration got into office, but I haven't been big on actually making donations to organizations that I would like to; my finances don't allow it," Tuller explained "So I wanted to make something that would enable me to make larger donations." So far the designs, which are still available on his website now, will enable Tuller to make a donation of more than $2,000.
The One Piece artists and Paul Tuller add to other grassroots efforts to help sexual minorities in Chechnya, like a coterie of fundraisers started online that have raised over $100,000 through Facebook.