Author Tara Clancy bears a thick Queens accent, a fast-disappearing trait within the borders of New York City. "I come from the Archie Bunker section of Queens," Clancy told NBC OUT with a smirk in her voice. As a working-class, fifth-generation native New Yorker with deep roots in the borough's Irish and Italian neighborhoods, the 36-year-old says she is well aware that she was more likely destined to become a plumber than an author with bylines in the Paris Review and the New York Times. Adding to this jumble of rare traits is the fact that Clancy is visibly, unmistakably queer.
Clancy's first book came out earlier this month. A memoir unambiguously titled "The Clancys of Queens," it tells the story of a class-jumping city childhood spent shuttling between her Irish cop father's run-down bay-side shack in Broad Channel and her mom's boyfriend's luxurious Hamptons summer estate. The stories are populated by an extensive cast of longtime New Yorkers: family members with strong Irish and Italian roots, regulars at the Queens watering hole where Clancy's dad hangs out, scrappy public school kids and endless cousins attending First Communion parties.
With all of these factors combined, Clancy's memoir is the first book by and about working-class New York native women to be published since "A Tree Grows in Brooklyn" came out 73 years prior.
"I've sat in bookstores talking to clerks, I've literally talked to everyone about this. It's true," Clancy said of the 73-year gap. "And that's a long time—that's my mother's entire lifetime. Even when there was a working class cultural explosion in the city, there was nothing from the women. And now we're going away. How about you hear from us just one more f-cking time? It's like a swan song."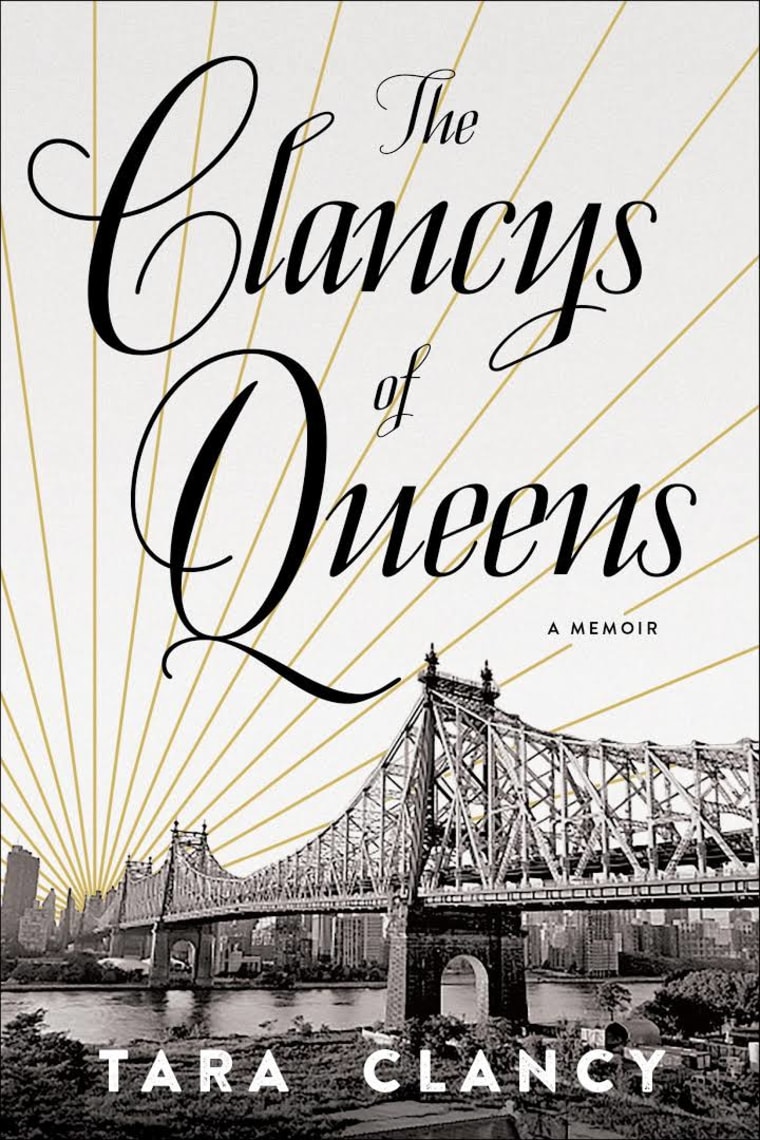 (Full disclosure: I first met Clancy two years ago while working as a bartender on the city's Lower East Side. Clancy had spent years tending bar at her family's joint in the West Village, and we quickly bonded over the unique intersections we shared—two working-class, Irish Catholic lesbians New York City natives who basically grew up in bars and somehow became writers despite generational obstacles in education and access. It's an improbable description for any individual person, and to meet your doppelgänger in that sense seems downright impossible.)
In 2016, native New Yorkers often surprise city residents. You hear a lot of "Wow, you grew up here?" and "You're like, the second person I've met who's actually from here!" It's a surreal experience to live in a city flooded by 16 million people during business hours, most of whom apparently aren't from the area. For native New Yorkers over 35, the city is an unrecognizable departure from the one they were raised in. You may still be able to walk past your elementary school, but chances are it's now surrounded by massive real estate developments, boutiques and rich suburban expats.
New York City, like most metropolitan areas across the U.S., has been transformed by the hurricane of gentrification and reverse white flight. City natives embedded for generations can largely no longer afford the skyrocketing rents, while the lucky ones opted to cash in and sell family homes in order to become millionaires. Clancy's family, like most, fell victim to the former.
Economic class is not often discussed in the LGBTQ community, but Clancy notes that for her, class trumps other aspects of identity and becomes the primary glue that draws like-minded people together.
"I am the last remaining member of my family in New York City," Clancy, who also notes that she has over 40 first cousins alone, said. "They've all gone somewhere: Florida, North Carolina, Georgia. Those are cheap, so that's the bulk of where they're going. The South Shore of Long Island and Jersey in the suburbs. The blue collar core of New York City is disappearing, that's for sure."
Clancy is the only member of the family to make a move from Queens to Manhattan. Once firmly ensconced among other queers and artists in the the Lower East Side, where she moved in her mid-20s, Clancy started telling stories at The Moth's live events. Soon she was hosting The Moth, and her quick-witted tales told in a charmingly old-school accent were picked up by NPR's "Snap Judgment, Risk! and The Story Collider." Clancy still lives in the neighborhood, in a rent-stabilized apartment with her wife Shauna and their two kids. She's highly aware of being the last man standing when it comes to working-class flight and credits her decision to cling to the city to the fact that she's gay.
Clancy's coming-out story was one of quick acceptance among family, but she still told NBC OUT that the far side of Queens "wasn't the easiest place to be" for a young queer. "The Clancys of Queens" details the time Tara's mom flew her teenage daughter all the way to West Hollywood to meet the one butch lesbian the family knew—in hopes that it might inspire young Tara to realize what everyone else apparently already knew. Clancy's dad took a bit more convincing, but by the end of an hours-long argument, he finally relented and offered up a charmingly Irish sentiment: "Ah, screw it. At least now we have two things in common—whiskey and women!"
Timed with the book's release, Clancy stars in a series of short videos that visually guide readers through some of the main locales related to "The Clancys of Queens." There's the shack in Broad Channel, the house where "A Tree Grows in Brooklyn" author Betty Smith lived and most strikingly—there's the women of Queens. Surrounded by her mom and a roundtable of Queens women, Clancy stands out as distinctly queer. No one seems to care.
"I don't see that thing of working-class people being less progressive or less open. That's not the experience of my life," Clancy said, refuting stereotypes. "And it isn't progressive, artsy East Village. Everyone's, like, construction workers: 'That's Tara, she's a dyke, nobody gives a shit.'"
"The Clancys of Queens" is, in part, a coming-out story. But moreover it's a story rarely told, of the Venn Diagram where queerness meets class and where one young person manages to be an outsider and an insider at the same time, everywhere she goes. The story of Clancy's childhood—of darting between the grimy handball courts of Queens and a pristinely manicured Bridgehampton croquet lawn—parallels the very working-class way she later stumbled into literary stardom. Clancy was working at a gym on Delancey street, reading the New York Times on the job, when a literary publicist approached her and said she seemed "interesting." The same publicist, said Clancy, walked her through the steps of writing a pitch email to an editor—and lo and behold, Clancy's very first story was soon published in the New York Times.
"I never would have wrote another thing if that hadn't have happened," Clancy said. "I would have just been like, time to be a plumber! I was otherwise pretty afraid, thinking it wasn't going to be good enough."
Economic class is not often discussed in the LGBTQ community, but Clancy notes that for her, class trumps other aspects of identity and becomes the primary glue that draws like-minded people together. It's also the source of a lot of annoying stereotypes she's encountered in reaction to her work—primarily, the idea that a lack of financial wealth equals misery. Clancy said the main criticism of her writing and storytelling is that there's "not enough conflict."
"The conflict is that I'm a f-cking butch dyke born in a trailer, and I'm happy and still alive—that's the nuance," Clancy said. "Maybe if I was some rich straight girl, then it would be interesting to write about all this terrible stuff. But if you know me, I'm not lying—I'm happy! Things worked out for me. I measure my life in those happy moments and in the people that I've met. I'm sorry, but I think we need a little more of that."