A Baltimore man has been arrested and charged in the killing of Zoe Spears, a transgender woman who was fatally shot on June 13 in Prince George's County, Maryland, according to police.
Gerardo Thomas, 33, of Baltimore, was arrested Wednesday in Cecil County, Prince George's police announced Thursday. He was charged with first-degree murder and is being held without bond.
Spears, 23, was found shot to death the night of June 13 in Fairmount Heights.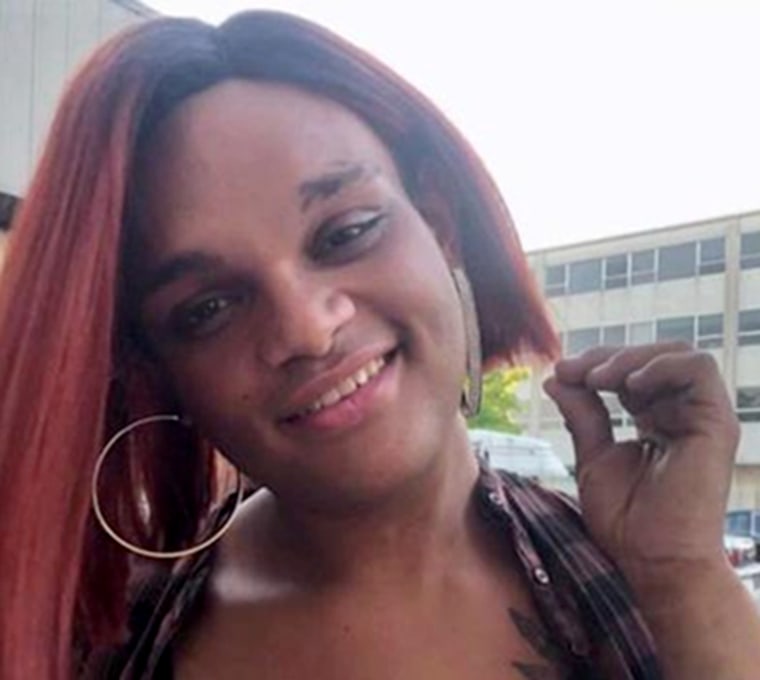 Maj. Brian Reilly, commander of the Criminal Investigation Division, said the arrest was the result of five weeks of "tireless, tedious hard work."
The investigation began with grainy black-and-white images of a Dodge Caravan captured by a security camera across the street from where the shooting took place. The video showed the minivan from the driver's side.
Detectives reached out to motor vehicle administrations in the District, Maryland and Virginia, as well as area Dodge dealerships for records of Dodge Caravans, Reilly said at a news conference Thursday.
They worked with multiple police departments across the Washington, D.C., area and the FBI to study tens of thousands of hits from license plate readers to find the exact minivan. They learned the vehicle was a "distinctive billet silver color," Reilly said.
"Eventually, out of the 30,000 [hits], it was narrowed down to one vehicle that was hit on a license plate reader approximately two hours prior to the murder, approximately a half-mile away," Reilly said.
After detectives found the van they believed was in the video, they determined it had been rented from an Enterprise franchise in Baltimore by Thomas after he had been in a car accident.
Authorities are still investigating the motive, but do not believe Spears was targeted because she was transgender, Reilly said, adding that Thomas admitted to being at the scene and armed in the van the night of Spears's killing.
"He was very vague about his involvement," Reilly said. "However, he does place himself on the scene. He does place himself there with a shotgun and he does place himself inside of that vehicle."
Police recovered a shotgun Wednesday while executing a search warrant on Thomas's home in Baltimore and are working to determine if it matches the weapon used to kill Spears, Reilly said.
There is no indication the killing was connected to the fatal shooting of Ashanti Carmon in the same area on March 30, Reilly said. Carmon was also transgender and friends with Spears. Carmon's case remains unsolved.
Prince George's police spokeswoman Jennifer Donelan praised detectives for Thomas' arrest.
"There were some insinuations that we weren't looking at this case or aggressively investigating it because Zoe Spears was a transgender commercial sex worker," Donelan said Thursday. "Nothing could be further from the truth."
"If your life is taken in Prince George's County, we don't care what color you are, we don't care how much money you make, we don't care about your sexual orientation, we don't care about where you're from or where you live," she said. "If your life is taken in our county, these detectives are going to find the person responsible."