The CW on Tuesday unveiled the first photo of actress Ruby Rose as Gotham City superhero Batwoman.
Rose is set to make her debut as the DC Comics favorite in the CW's annual crossover event. This year's three-night crossover, which is set to premiere on Dec. 9, will be titled "Elseworlds" and will include characters from "Arrow," "The Flash" and "Supergirl."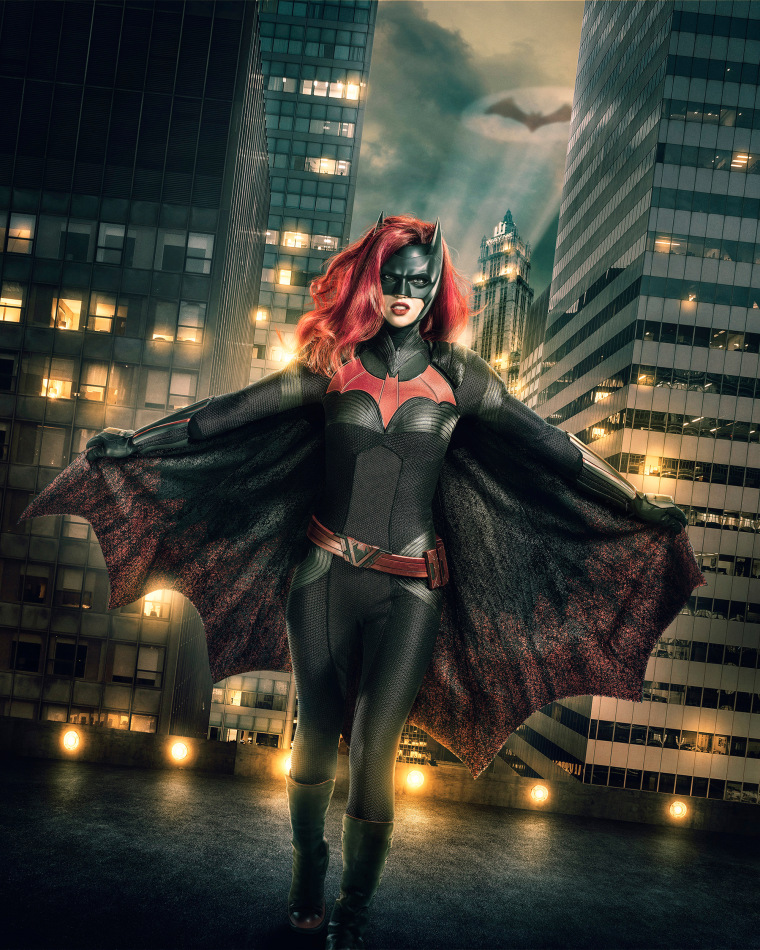 As previously announced, the CW is also developing a series based around Batwoman, whose real name is Kate Kane. Should the show get picked up, it would debut during the 2019-2020 season, according to Variety.
News that Rose, an out lesbian, would play Batwoman, reintroduced by DC Comics in 2006 as a lesbian of Jewish descent, drew mixed reactions — including a deluge of online trolling that led Rose to delete her Twitter account.
Prior to deleting her account, Rose tweeted: "Where on Earth did 'Ruby is not a lesbian therefore she can't be Batwoman' come from - has to be the funniest most ridiculous thing I've ever read. I came out at 12? And have for the past 5 years had to deal with 'she's too gay' how do y'all flip it like that? I didn't change. I wish we would all support each other and our journeys."
Rose then tweeted that she would be taking a "break from Twitter to focus all my energy on my next 2 projects," adding "If you need me, I'll be on my Bat Phone."