Mahmoud Hassino, 43, fled for Turkey in 2011 as a devastating civil war started to break out in Syria. After spending three years in Istanbul, Hassino's Syrian passport was set to expire, and he was fearful authorities in Damascus would refuse to renew it due to his well-known views against the Assad regime. This fear led him to head to Berlin on a tourist visa and quickly apply for asylum.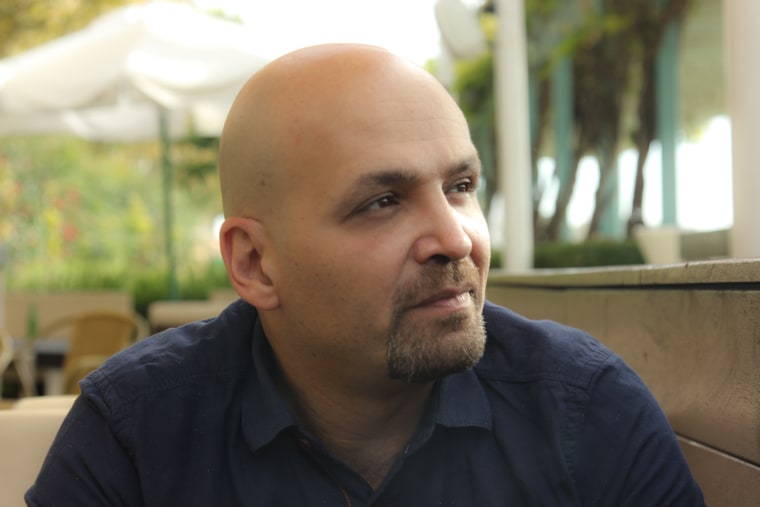 "When I went to Turkey, I tried to look at it as just moving to a different country. Berlin is different; you feel as if there is no going back," Hassino told NBC News. Only two months after he submitted his asylum request, it was approved. Fortunately for Hassino, he arrived in Berlin in 2014, just before the European refugee crisis began to overwhelm the city's bureaucracy, leaving tens of thousands of asylum seekers without adequate shelter and support. Between 2015 and 2017, nearly 1.4 million refugees have been registered in Germany, more than anywhere else in the European Union.
Refugees and asylum-seekers face enormous challenges in their journeys from nations where their very lives are at risk to welcoming countries. The plight of lesbian, gay, bisexual and transgender refugees is even more complex and, at times, dangerous. It is for this reason that Schwulenberatung Berlin, a prominent LGBTQ charity founded in 1982, decided to open Germany's first major refugee center exclusively for LGBTQ people. The center, which opened in 2016, houses 120 people and provides them with access to legal services and counseling and functions as a safe space for LGBTQ refugees to share their experiences.
In many cases, when LGBTQ refugees are placed in overcrowded temporary shelters, like sports stadiums, they face the same discrimination they were trying to escape in their home countries. With many of them coming from Syria and Afghanistan, where homosexuality is illegal and punishable by death, respectively, they are often targets of homophobic attacks by other residents in their shelter who also hail from these non-accepting countries.
"A great number of LGBTQ refugees don't just flee because of war or civil unrest, but because of the discrimination, stigmatization and often torture they receive based on their sexual orientation or gender identity," Stephan Jäkel, the manager in charge of refugee affairs at Schwulenberatung Berlin, told NBC News. "Both the state, neighbors and sometimes even their families can cause LGBTQ refugees lifelong trauma from the psychological and physical pain they inflict."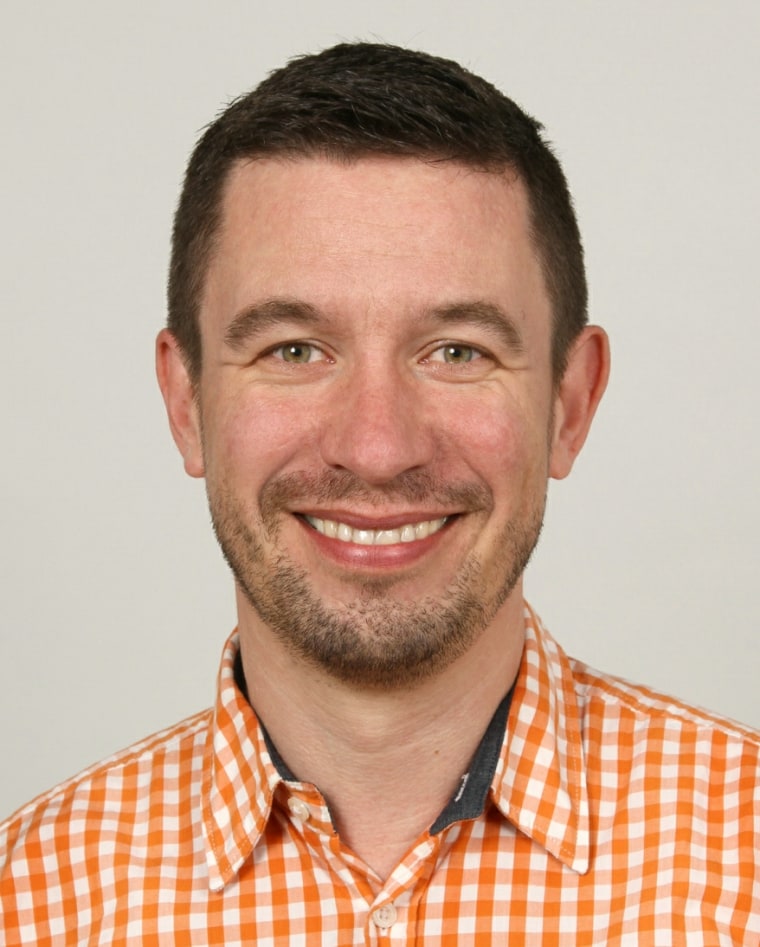 For some of these refugees, the wars may have given them a chance to flee, but it was not the sole reason for their departure. Refugees regularly share tragic and dramatic stories about their lives when they first arrive at Schwulenberatung Berlin, according to Jäkel, but he said no two stories are ever the same.
"Some of the residents say Schwulenberatung is the first place they feel safe and accepted. Others have completely different experiences, like many of the older, 30-plus gay men who come from Syria who were able to live relatively open gay lives in Damascus before the civil war," Jäkel added.
Hassino, who is openly gay, now works at the center and helps newly arrived refugees through the asylum procedure. Thanks to a supportive family and a close circle of friends, he was able to live openly in his home country, but he's acutely aware this is not the case for the vast majority of fellow LGBTQ refugees at Schwulenberatung Berlin.
"In countries like Syria and Iraq, you have Islamists persecuting LGBTQ people, so we have some residents who have been tortured or were almost killed for their sexuality," Hassino said.
Jäkel had been trying to open a shelter for LGBTQ refugees since the start of 2015, but he said getting the city authorities to provide funding and support for the project proved difficult at first.
"The Senate of Berlin said 'OK, we hear you, but we have so many people coming to Berlin, and we cannot focus on a single minority,'" Jäkel recalled. A few months later, the refugee crisis was becoming more public and difficult to control, so the Senate agreed to support the project. But in the summer of 2016, according to Jäkel, the Berlin bureaucracy collapsed.
"It was really a crisis. There were 72,000 refugees applying for asylum in Berlin in 2016 alone," Jäkel explained. "The government was not even able to register them or give them a roof over their heads, with some refugees having to stand waiting in queues for four weeks just to register."
Promoting mental wellbeing among its residents is of great importance to Schwulenberatung Berlin, according to Jäkel. The organization has psychotherapists on call with whom refugees can speak about the homophobia they have dealt with previously or the difficulties they are having adjusting to life in Berlin.
"The main reason we have psychotherapists is to stabilize the situation. Many LGBTQ refugees have been spat on and faced both physical and verbal homophobic violence," Jäkel explained. "It's not just housing or asylum concerns that can emotionally impact refugees, it's a complex set of issues that need professional advice to resolve."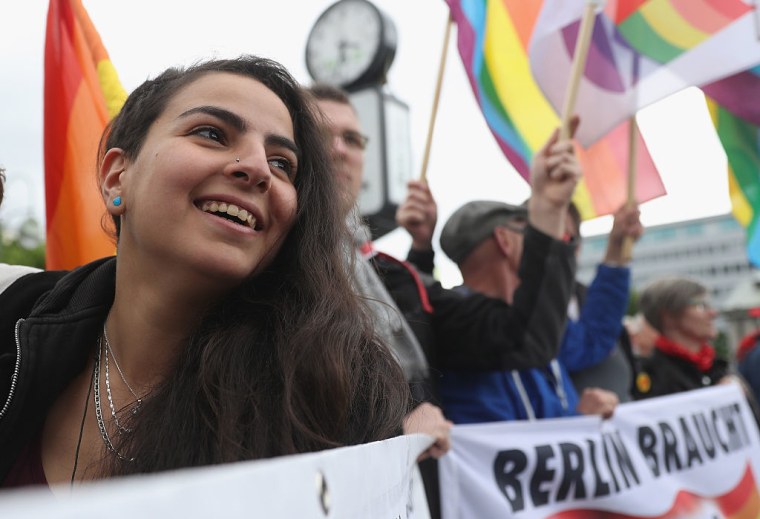 He also said staff at the center are well-trained in how to approach and best serve the residents, who may be in emotionally vulnerable places. Two onsite lawyers give legal advice and help prepare residents for their asylum interviews, while other support staff assist them in finding private housing, jobs and even coming out.
"As an LGBTQ person you have specific traumas related to the discrimination you've faced [and] around the fear you were living in before you arrived in Berlin," Hassino explained. "This requires special types of services."
It's not just fellow refugees and asylum seekers who cause issues for LGBTQ people at mainstream refugee centers. There have been instances of interpreters refusing to work with LGBTQ people and dozens of reports about anti-gay security staff violently attacking LGBTQ people and violating them sexually. In the last five months of 2015, there were 95 reported cases of abuse against LGBTQ refugees in the country, according to Germany's Lesbian and Gay Federation (LSVD).
Jäkel believes the situation for LGBTQ asylum seekers and refugees across the country is improving, in part due to growing awareness of the unique challenges this population must contend with.
"Other German states look to Berlin as the biggest city and at what we are doing, sort of like the laboratory for Germany," Jäkel said. "Now Cologne, Frankfurt and Hanover are opening LGBTQ refugee centers. It may have taken some time, but changes are finally happening."
Berlin, however is still the only state in Germany that accepts LGBTQ refugees as a vulnerable group on the same level as refugees who are disabled, pregnant or unaccompanied minors. The precarious situation of LGBTQ refugees, it should be noted, is not isolated to Germany. In December 2015, five gay men had to be removed from their refugee shelters in Amsterdam after receiving homophobic attacks from other refugees.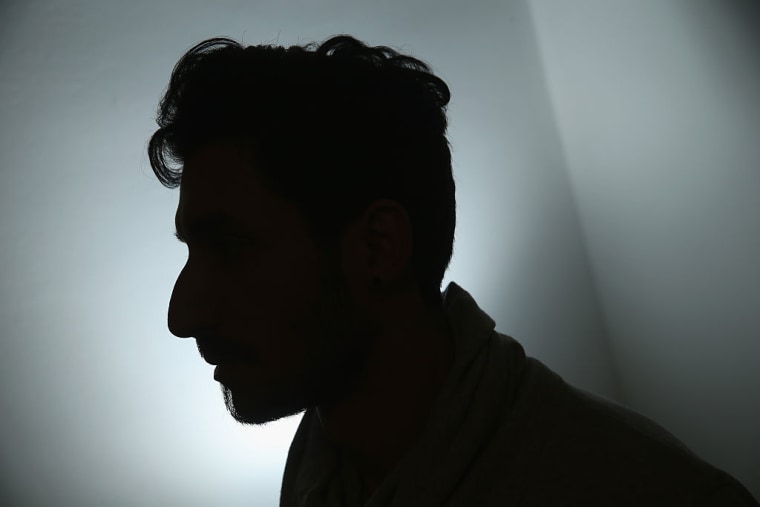 From the Russian region of Chechnya, where gay men have allegedly been rounded up and tortured, to the country of Yemen, where homosexuality is punishable by death, LGBTQ people from anti-gay countries are seeking refuge in record numbers, even if the process remains distressing. In the U.K., for example, the number of LGBTQ people seeking asylum due to anti-gay persecution increased by more than 500 percent between 2009 and 2014, reaching 1,115. But Maria Sjodin, deputy executive director of LGBTQ human rights group OutRight Action International, has heard of many cases where vulnerable LGBTQ refugees are being denied asylum and forced to return to countries where they risk persecution.
"Receiving asylum has become increasingly difficult in many countries as the climate for immigrants has hardened," Sjodin explained. "Even countries that recognize persecution based on sexual orientation and gender identity as grounds for asylum will not necessarily grant asylum to LGBTQ refugees who need it."
In the U.S., President Donald Trump's latest travel ban, put in place on Dec. 8, will likely have a negative impact on LGBTQ asylum seekers: Six of the eight countries included in the ban have laws on the books criminalizing homosexuality. The Trump administration has also limited the number of refugees admitted to the U.S. to 45,000 in 2018, a significant reduction from the 110,000 cap set by the Obama administration in its last year in office.
Schwulenberatung Berlin is one of very few spaces that cater to the unique needs of LGBTQ refugees in not just Germany but the world. The majority of mainstream shelters are unfit for this vulnerable population, according to Hassino, and he does not see a "very near solution for the problems around housing LGBTQ refugees."
"When you put large numbers of people in small spaces, it changes normal social dynamics, with groups forming by religion, nationality and even superficial categories," he explained. "If you have to queue for the toilet in the morning and instead of 10 people it's 100, you start to develop a mindset of 'the weak ones have to wait'; it's our natural instincts. Humans have always discriminated against the most vulnerable among us."