As it turns out, the LGBTQ revolution will indeed be televised. While LGBTQ-inclusive policies and politics may have slowed, the queer entertainment we have access to has grown by leaps and bounds. From movie theaters to streaming services (and, in many cases, both), there is now a vast menu of stories in which lesbian, gay, bisexual, transgender and queer viewers can see themselves— so much so that this list was tough to curate. This is something to celebrate. Here, in no particular order, we present our 20 top LGBTQ films and television series of 2019.
"Euphoria"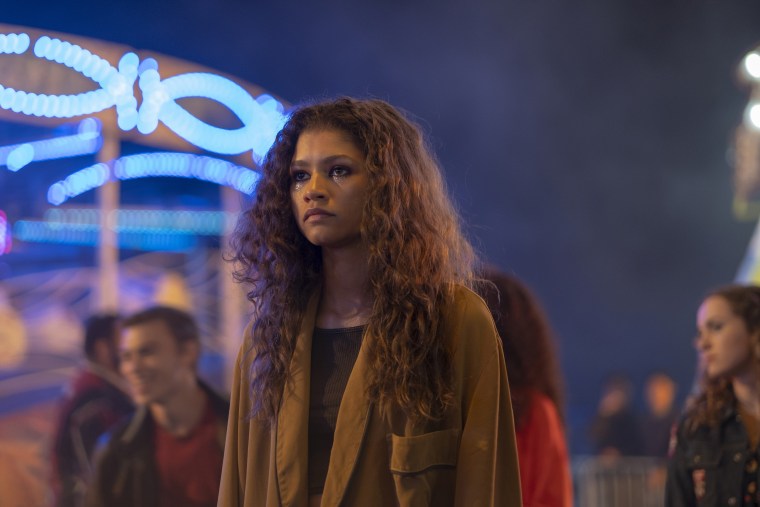 There's nothing safe about this HBO series, which fearlessly confronts youth addiction amid a shockingly modern adolescent landscape, rich with queer humanity. Lead character Rue (Zendaya) falls for her trans best friend (Hunter Schaefer) while in recovery; queer actress Barbie Ferreira explores her body and sexuality while navigating the zoo of high school; and a father and his son (Eric Dane and Jacob Elordi) both display the toxic effects of internalized homophobia.
"Adam"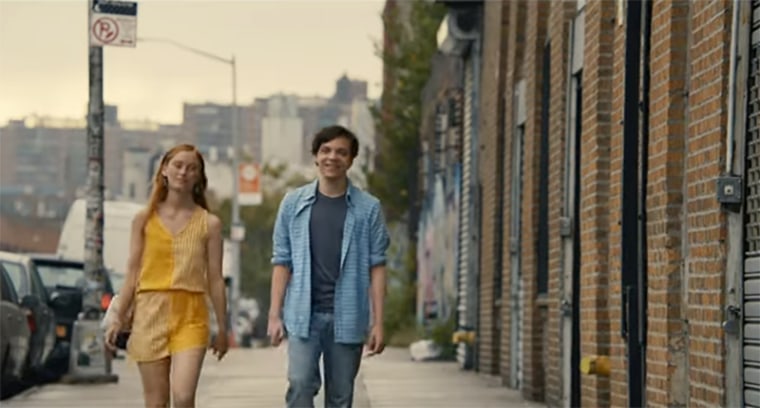 An online boycott aimed to derail this humble queer dramedy, as its central trans-deception plotline triggered many potential viewers (the cisgender title character, played by Nicholas Alexander, is mistaken for a trans male, and goes along with the lie to impress a girl). But in making trans identities the ideal, and in creating so much room for understanding and growth, trans director Rhys Ernst turned Ariel Schrag's controversial novel of the same name into a moving tutorial on allyship.
"Schitt's Creek"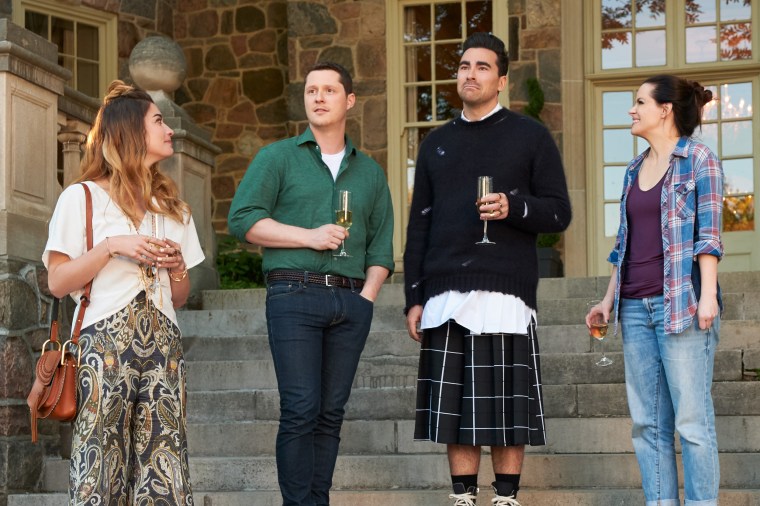 From the drag-esque antics of melodramatic matriarch Moira Rose (Catherine O'Hara) to the gorgeous gay romance of Patrick (Noah Reid) and David (co-creator Dan Levy), this Canadian jewel of a sitcom has shown an openness to love in every form, and this year, it was showered with Emmy nominations for its efforts.
"Pose"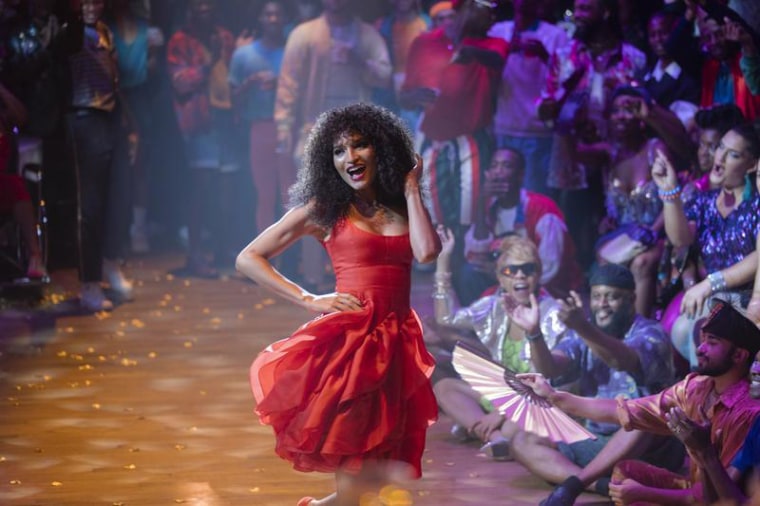 For Season 2 of the ballroom soap opera that's undeniably changed pop culture, creators Steven Canals, Ryan Murphy and Brad Falchuk upped their collective game: They brought ACT UP into the narrative to show the trans community's fight against AIDS, they acknowledged how Madonna's "Vogue" co-opted — and uplifted — the voguing world, and they addressed the murders of trans women of color with the death of one of the series' main characters.
"Portrait of a Lady on Fire"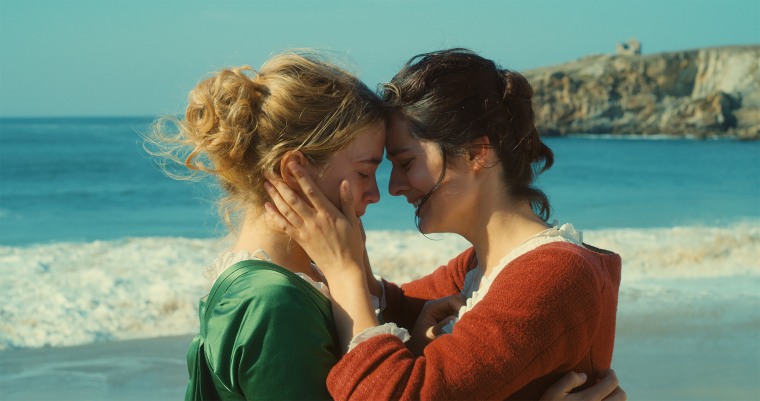 This rapturous French costume drama won the Queer Palm at Cannes this year, and it's been racking up award nominations and critical praise ever since. Intimately focused on the growing relationship between a cagey young noblewoman (Adèle Haenel) and the artist (Noémie Merlant) who's hired to paint her portrait, the film gives new meaning to the phrase "burning desire," and it introduces the world to two stunning new actresses.
"Black Lightning"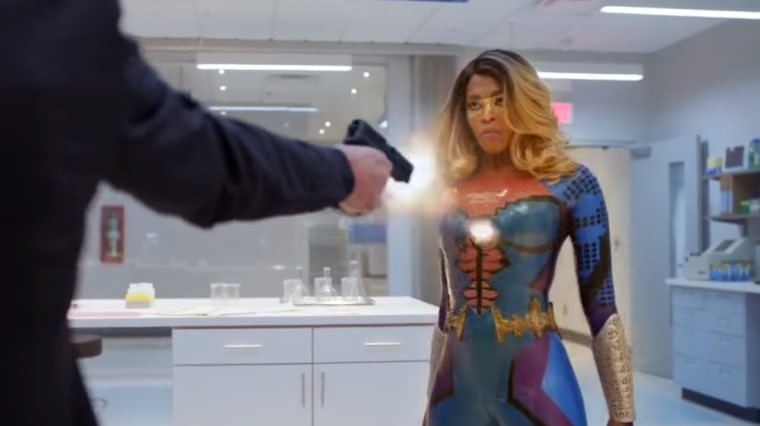 If there's one place where onscreen queerness has been in no short supply, it's the world of TV superheroes, where showrunners like Greg Berlanti have been regularly instilling series with LGBTQ characters and stories. But none is more groundbreaking than this CW hit, which prominently features Thunder (Nafessa Williams), the superhuman daughter of the title character, and the first black lesbian superhero on television.
"Booksmart"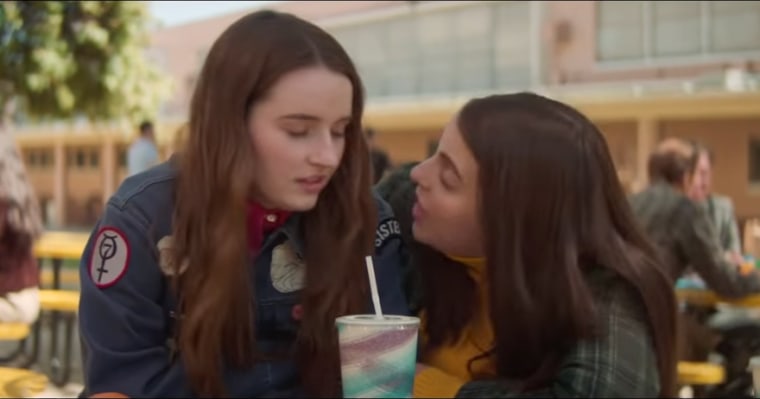 Olivia Wilde's directorial debut felt like a movie for the ages, putting razor-sharp dialogue into the mouths of Gen-Z kids in a way that sounded hilariously organic. Co-starring queer actress Beanie Feldstein and breakout Kaitlyn Dever, the movie also explored adolescent queerdom with joyful abandon, including a wonderfully awkward lesbian sex scene teeming with virgin angst.
"Pain and Glory"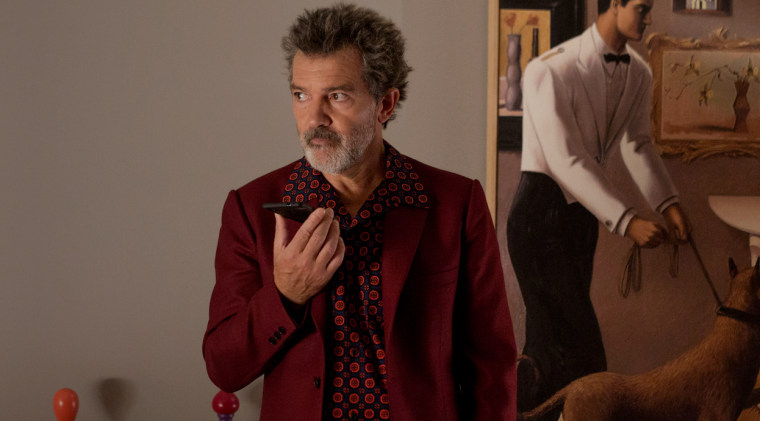 Legendary gay director Pedro Almodóvar's latest film is his most autobiographical to date, casting his longtime muse, Antonio Banderas, as a version of himself: an aging queer filmmaker who's both reflecting and trudging forward. It's a perfect pairing of actor and filmmaker, and a grand meditation on an auteur who's lived his art.
"The Politician"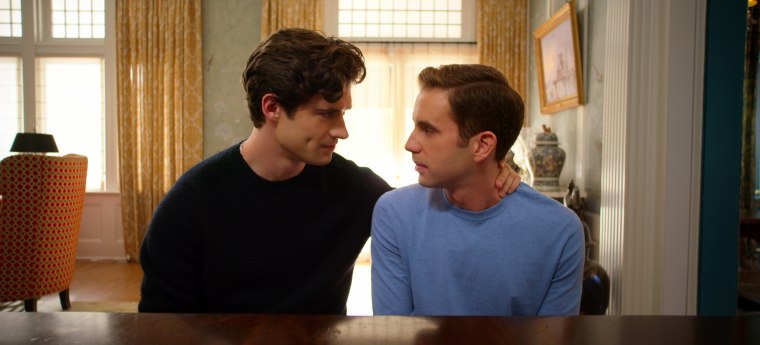 Nearly every character in this arch satire from the tireless Ryan Murphy is either sexually or gender fluid, and that adamant ambiguity made the show a landmark piece of queer storytelling: Kids today are doing and being whatever they feel, and while this series focuses on one young man's balance of morality and ambition, neither he nor anyone around him needs to cozily label themselves.
"Rafiki"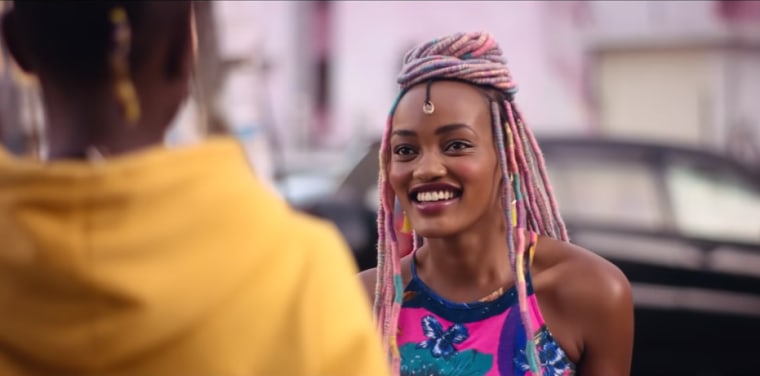 It first made waves at Cannes in 2018, but this riveting Kenyan gem didn't see official release until earlier this year, when its irresistible romance between two young women (played by Samantha Mugatsia and Sheila Munyiva) could be seen and appreciated by more and more viewers. Directed by female Kenyan filmmaker Wanuri Kahiu, the colorful, moving and hope-filled drama is all the more potent given that homosexuality is still illegal in Kenya, a fact that permeates every facet of the film.
"OA"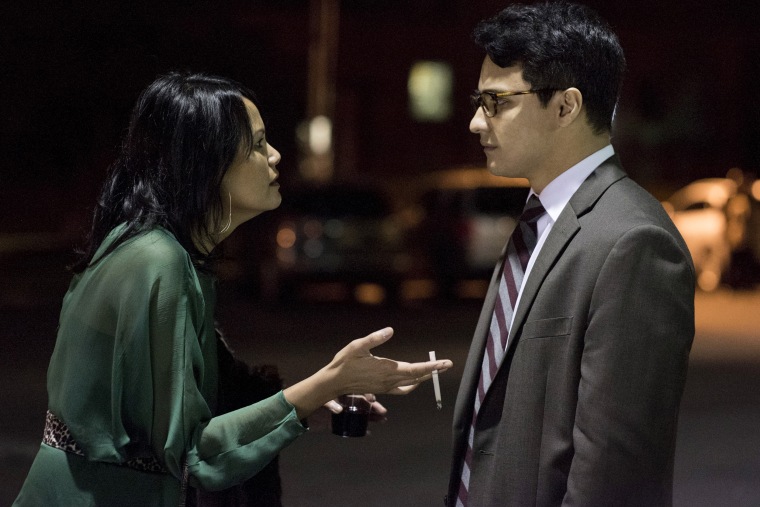 Fans rebelled earlier this year when Netflix abruptly canceled this wonderfully weird sci-fi anthology, which, at its heart, embraced and celebrated the necessity of community, the value of the outsider and the rich rewards of finding one's tribe. Amid its array of diverse characters, this brainchild of co-creators Brit Marling and Zal Batmanglij introduced us to a closeted gay teen idol (Brandon Perea) and a trans-masculine geek (Ian Alexander) with a heroic subplot.
"Brief Story From the Green Planet"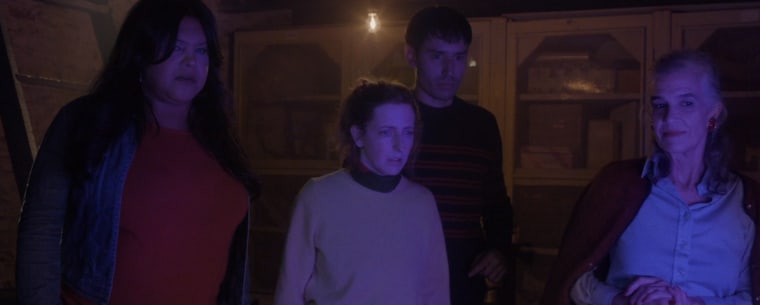 A beautiful oddity of a film, this international co-production between Argentina, Germany, Brazil and Spain follows three friends, including a young transgender woman (Romina Escobar), who discovers a hidden alien in her grandmother's home after Grandma passes away. As the trio embark on a mission to return the extraterrestrial to its home planet, the young woman experiences her own self-actualization.
"Sex Education"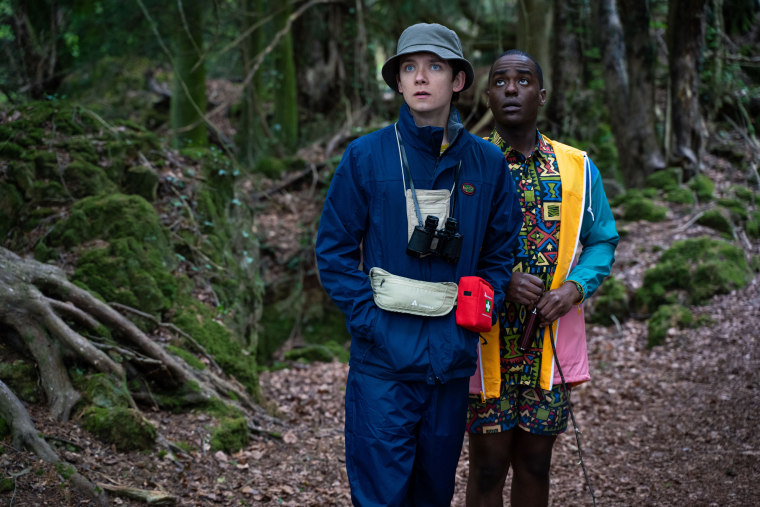 Add this wonderfully sex-positive comedy to the list of progressive series that seamlessly integrated queer storylines this year. Developed for Netflix in the United Kingdom, the show sees shy Otis (Asa Butterfield), the son of a sex therapist (Gillian Anderson), become a sex therapist himself for his hormonal high school peers, including his queer black best friend, Eric, played by skyrocketing star Ncuti Gatwa.
"Crystal City"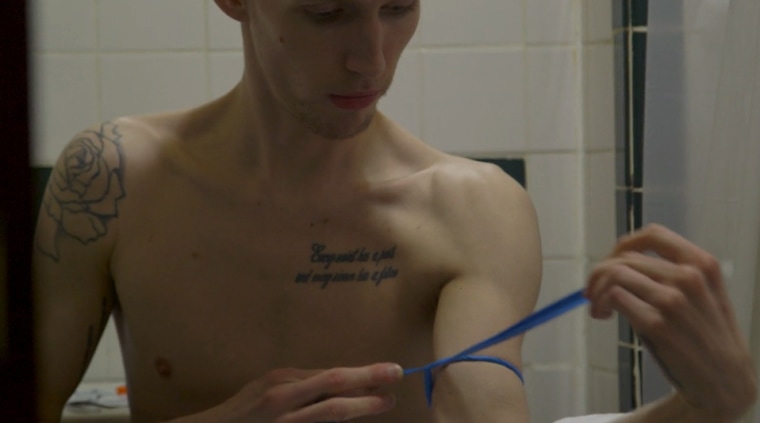 Perhaps no movie has ever addressed the LGBTQ community's crystal meth epidemic as candidly as this vital documentary from young filmmaker Terrence Crawford, himself a recovering meth addict. There's nowhere near enough awareness of, or support for, the devastating effects of this scarily addictive drug, and from addressing the science to dismissing the stigma, this film uses hope and hard facts to make a convincing plea for both.
"Vida"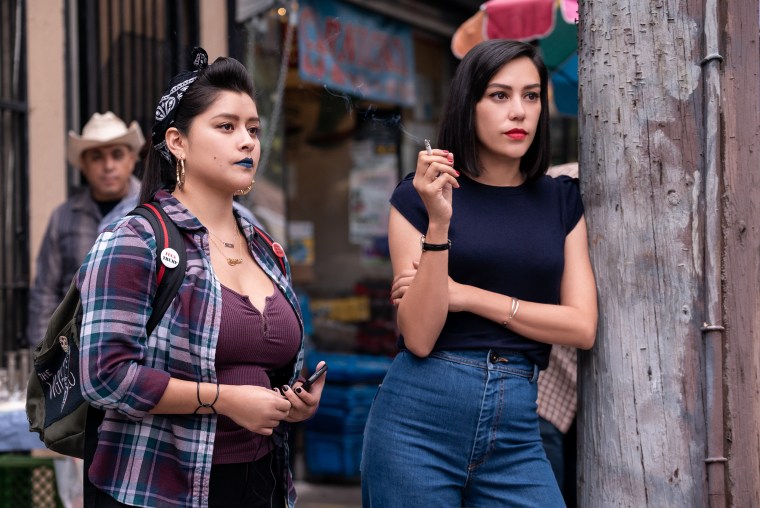 Creator Tanya Saracho has received heaps of awards and acclaim for this groundbreaking Starz series, which entered its second season this year, and continued its impassioned, specific depiction of Latina women, Latino queerness, class and race in contemporary Los Angeles. To date, there is nothing else like "Vida" on TV: a complex, layered representation of the country's fast-growing demographic, across a variety of spectrums.
"Work In Progress"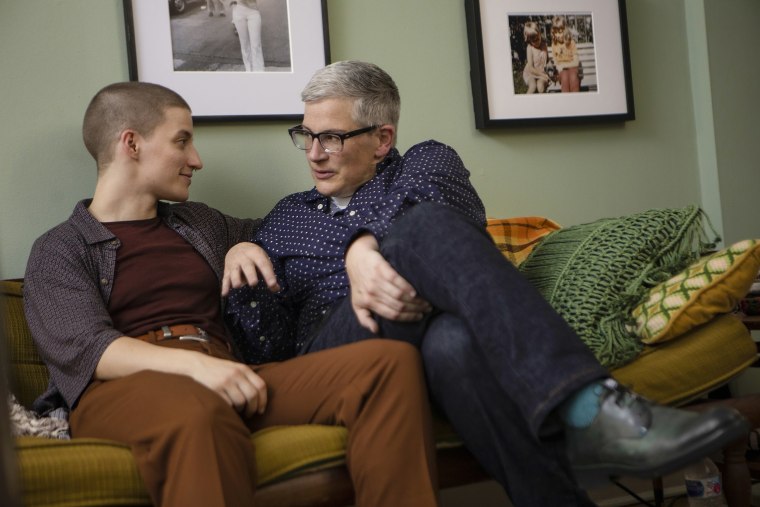 Some works weave LGBTQ content into their narratives, while others are LGBTQ to the bone. Count Showtime's Work In Progress in the latter category. The Chicago set rom-com centers around cynical and suicidal Abby (Abby McEnany), a self-described "45-year-old queer dyke" whose budding, blissfully complex romance with trans boyfriend Chris (Theo Germaine) may very well save her life.
"Where's My Roy Cohn?"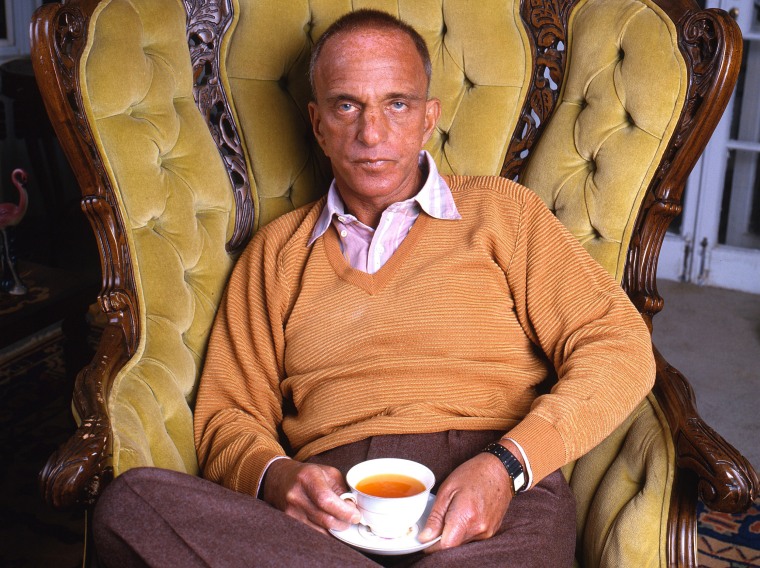 Directed by Matt Tyrnauer, who frequently focuses on queer subjects (from Valentino to Scotty Bowers), this eerily relevant documentary looks back on the life and career of infamous lawyer Roy Cohn, considered by many to be one of the most reviled figures in political history. His top clients included Joe McCarthy and Donald Trump, and though Cohn himself was gay — and died of AIDS complications — he failed, as the film shows, to ever stand up for his community.
"Gentleman Jack"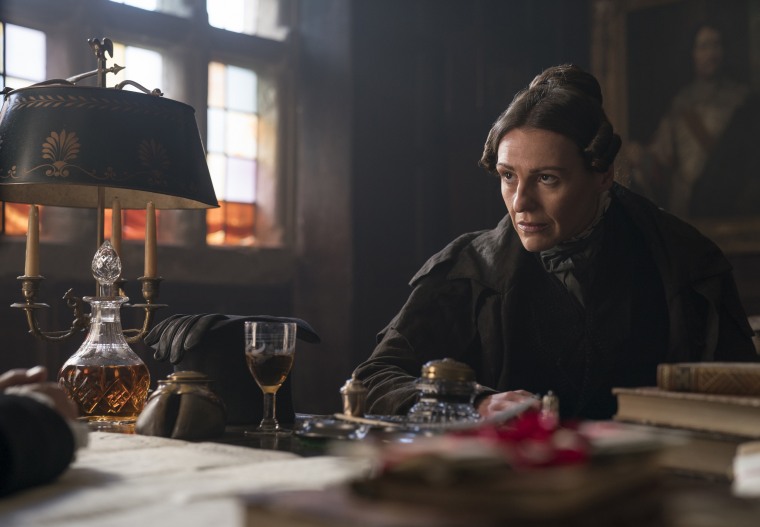 Based on the sprawling secret diaries of real-life industrialist and landowner Anne Lister (played here by a fiery Suranne Jones), this historical drama from BBC One (and HBO) elegantly dramatizes Lister's lifetime of lesbian relationships, specifically with wealthy heiress Ann Walker (Sophie Rundle). You could call it a bodice-ripping affair, but then again, you'll never find the androgynous Lister wearing a bodice.
"Port Authority"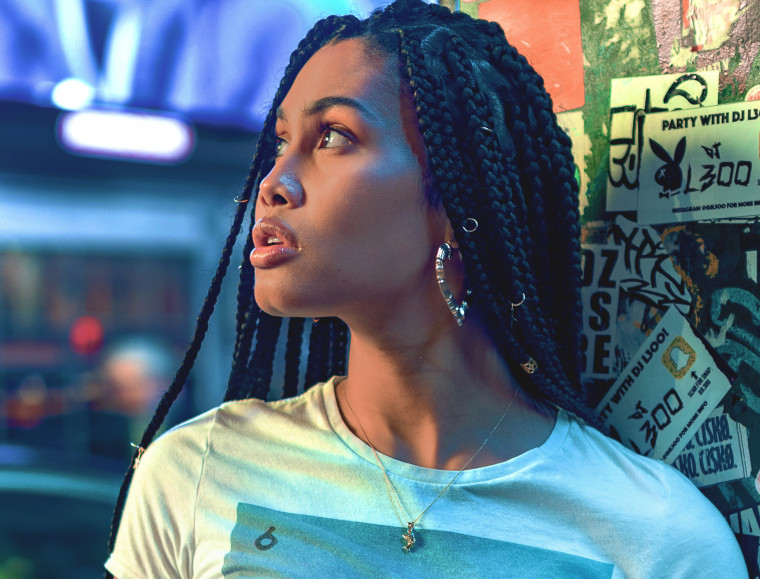 When it screened in the Un Certain Regard section at Cannes this year, this New York ballroom drama made history, as its female lead (Leyna Bloom, in her film debut) became the first trans woman of color to star in a leading role in a feature film at a major festival. But the film should be seen for its complex love story involving Bloom's character and another played by Fionn Whitehead, who's introduced to the ballroom community and must confront the nature of his desires.
"The L Word: Generation Q"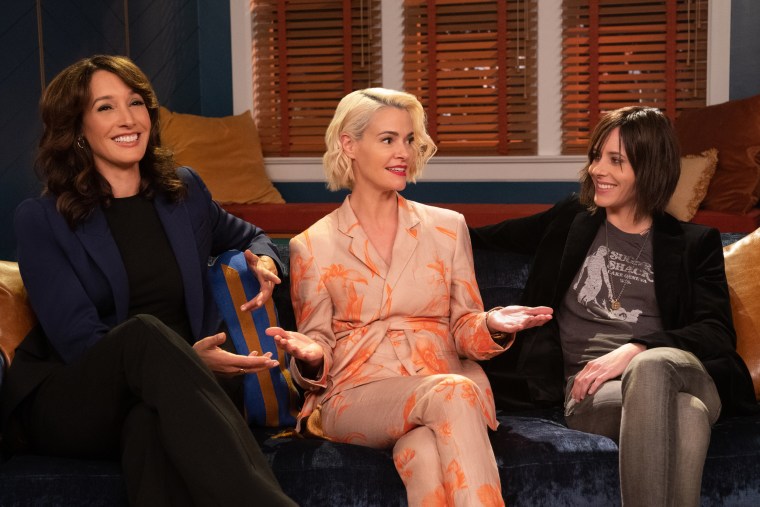 Thanks to Showtime, fans of "The L Word" can revisit their beloved series in this reboot, set more than a decade after the events of the original series, and featuring returning stars (such as Jennifer Beals and Leisha Hailey) and new faces (like trans male actor Leo Sheng). Remaking intellectual property is all the rage in Hollywood, but this revival is one of the rare, welcome triumphs, seeing queerness through a modern lens without forgetting its roots.