Republican and Democratic House representatives introduced a resolution on Tuesday condemning the persecution of LGBTQ people in the Russian region of Chechnya. The bipartisan resolution also calls on the Russian government to condemn the violence.
Among the Republicans who introduced the resolution is cosponsor Rep. Ileana Ros-Lehtinen, whose son is transgender.
"For over a month, hundreds of gay or perceived to be gay Chechens have been arrested, many have been tortured, and some even killed," Ros-Lehtinen said in a statement. "The bipartisan resolution sends a clear message to Chechnya and Russia authorities and any oppressor that the U.S. will not stand idly by while these human rights atrocities are being committed."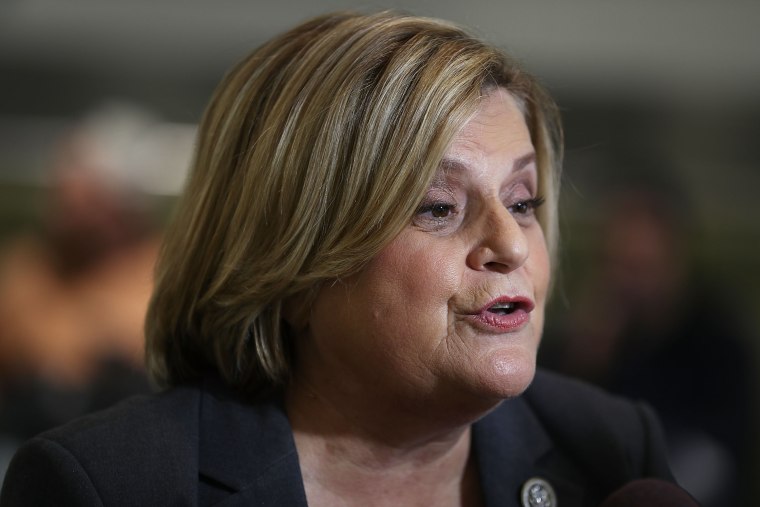 Lehtinen and U.S. Representatives Eliot L. Engel (D-NY), Darrell Issa (R-CA), David Cicilline (D-RI), Ed Royce (R-CA) and Chris Smith (R-NJ) introduced H. Res. 351 amid calls for Russian President Vladimir Putin to investigate the issue.
"We are witnessing the unfolding of a horrific tragedy and it's long past time that the Kremlin start protecting its own citizens — all of them — regardless of sexual orientation," Engel said in a statement. "That's why I introduced this bipartisan resolution with my colleagues — to send a clear signal that Republicans and Democrats alike call on President Putin to respect and promote the dignity of all persons and provide a safe haven for all those fleeing such horrific persecution."
President Putin has said he supports an inquiry into the persecution of LGBTQ people in Chechnya, but also referred to the persecution reports as "rumors" regarding "people of non-traditional orientation" in a meeting with Russia's Commissioner for Human Rights, Tatyana Moskalkova.
Related: Activists Protesting Torture of Gay Men in Chechnya Detained
The Moscow-backed leader of Chechnya, Ramzan Kadyrov, has denied violence against LGBTQ citizens, and his spokesman, Alvi Karimov, claimed there are no gay people in the region to be persecuted.
"If there were such people in Chechnya, law enforcement agencies wouldn't need to have anything to do with them because their relatives would send them somewhere from which there is no returning," Karimov told reporters.
President Donald Trump has yet to make a statement on the matter despite mounting pressure from LGBTQ rights groups such as the Human Rights Campaign, which is calling on the U.S. government to grant asylum to LGBTQ Chechens fleeing violence.