Just over a month after Prince Harry married American actress Meghan Markle, the extended British royal family will have its first same-sex wedding.
Lord Ivar Mountbatten, a distant cousin of Queen Elizabeth II, will marry his partner, James Coyle, later this summer.
"We'll be pronounced partners in marriage, but the ceremony itself will be very small," Mountbatten, 55, revealed in a family interview with the Daily Mail.
He met Coyle in the Swiss ski resort of Verbier and came out publicly in 2016, becoming the first member of the extended British royal family to do so.
He divorced his ex-wife Penny, with whom he has three daughters, in 2011. She will give her former husband away at the event.
"It was the girls' idea," Penny said, referring to her daughters. "It makes me feel quite emotional. I'm really very touched."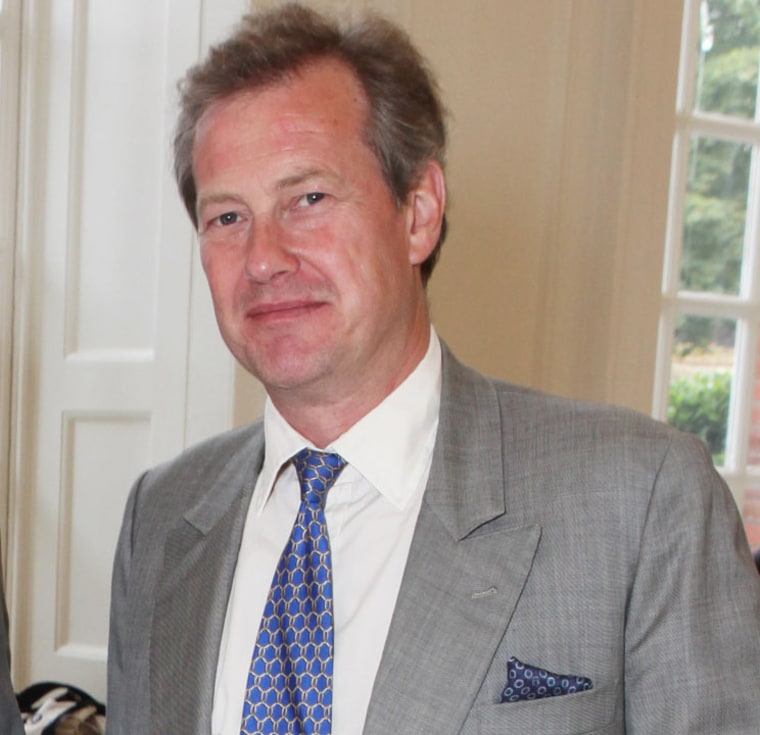 The wedding will take place on Mountbatten's Bridwell Park country estate in Devon, southwest England.
The former geologist and chicken farmer has been running the historic house and its grounds as an upscale wedding venue but it is currently for sale at $6.5 million.
It is not clear whether any senior royals will attend the ceremony.
Mountbatten is the queen's third cousin once removed, and the great-great-great grandson of Queen Victoria. However, his family name gives him a higher profile in British aristocratic circles; he is the great-nephew of Earl Mountbatten of Burma, the World War II naval commander who led Allied military forces in southeast Asia.
In a reflection of social change, royal attitudes to homosexuality have progressed since 1960 when Jeremy Fry, Lord Snowdon's choice of best man for his wedding to Princess Margaret, was vetoed after it was discovered he had a conviction for a "minor homosexual offense."
Harry and Meghan, who wed on May 19, have made clear their support of gay rights, reportedly telling gay delegates from across Britain's former empire, the Commonwealth that they would put LGBT issues at the front of their work.
Prince William last year received the annual British LGBT Awards' Celebrity Straight Ally award. In his acceptance video, he called out homophobic bullying.
"In recent years I've been compassionate about what we can do to protect people from bullying, particularly online," he said. "Through this work, I've encountered a number of tragic stories about LGBT young people who have, sadly, felt unable to cope with the abuse and discrimination they face in their lives."
William also made history in May 2016 as the first British royal to be featured on the cover a gay magazine.