LOS ANGELES - There will be a new "Queen of Great Britain" crowned when a U.K. version of "RuPaul's Drag Race" starts on the BBC next year.
The British pubcaster has ordered a local version of the unscripted hit for its online channel, BBC Three. It marks the first time that the series, which sees drag artists compete against one another, has been adapted for the British market. The original U.S. version is available in the U.K. on Viacom's VH1 cable channel and on Netflix.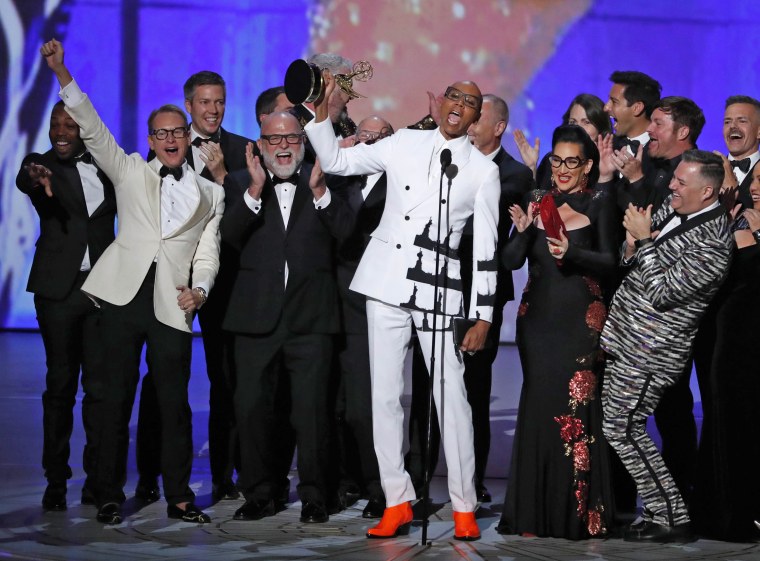 "It is a dream come true to extend our royal family to the United Kingdom with our partners at BBC Three," RuPaul said. "I am beyond excited to celebrate the massive charisma, uniqueness, nerve and talent of the Queen's queens.
"And before anyone asks, yes, we would be thrilled to have Meghan Markle join us, as we are already preparing a 'Royal-Mother-to-Be' runway challenge."
Michelle Visage, a judge on the U.S. show, told her Twitter followers she would take the same role on the British show. She tweeted: "Of course I am a judge... I am THE judge!!"
Contestants will compete in individual or team challenges that test a specific drag-queen skill before taking on the Maxi Challenge, the headline moment where they may be required to perform, model in a photo shoot, prepare a runway look for a themed challenge before having to face the judges. One contestant is eliminated each week and asked to "sashay away."
"It is one of the biggest entertainment titles in the world and anticipation levels for a U.K. version have been at feverish levels," said outgoing BBC Three controller Damian Kavanagh who commissioned the show.
World of Wonder will make the eight-part series for the BBC. The shingle's founders, Fenton Bailey and Randy Barbato, will executive produce. "World of Wonder Productions began in the U.K., and the many Queens of England have always been an inspiration, so bringing 'RuPaul's Drag Race' to BBC Three is a very special homecoming," they said in a joint statement.