Brittney Griner was shocked when she heard that the Phoenix LGBTQ youth center that she had volunteered at had been damaged in a suspected arson earlier this month.
The Mercury's star center donated $5,000 that she earned for winning the WNBA's Cares Community Assist Award to the one.n.ten center that serves lesbian, gay, bisexual and transgender youth ages 14 to 24. She also started a social media campaign to help raise more money for the organization that lost electronic equipment, food, camping equipment and other items in the fire that occurred on July 12.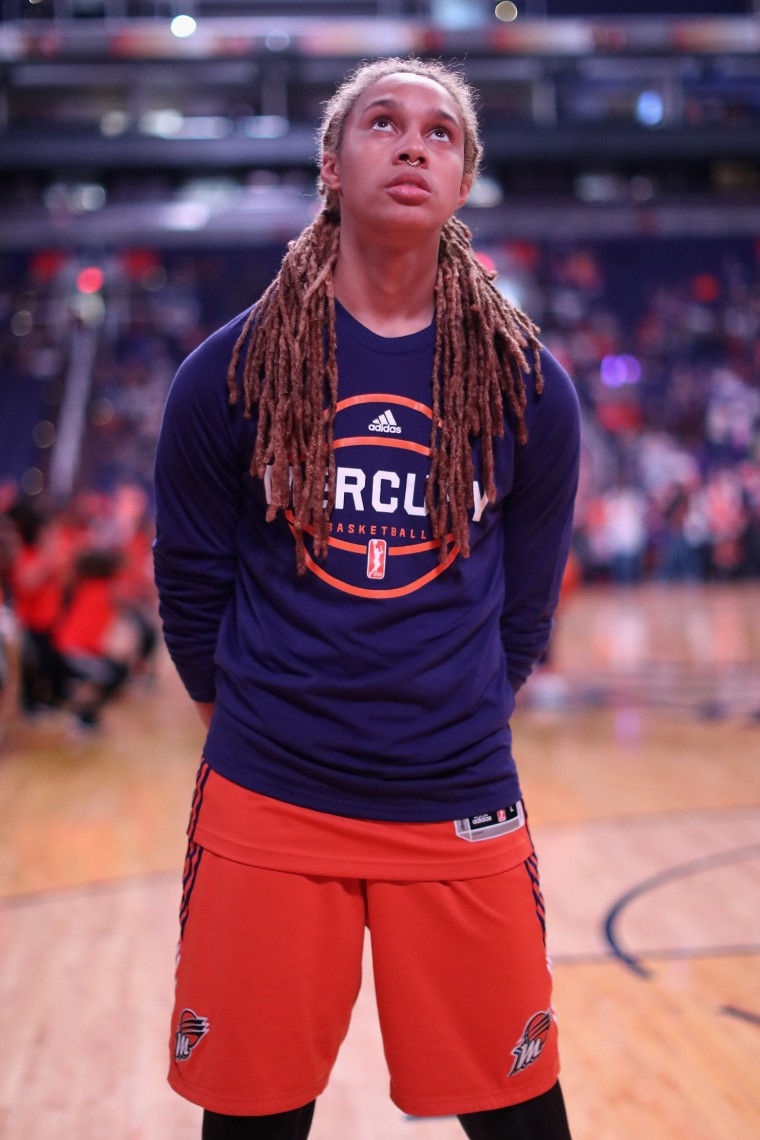 "I remember thinking that's sad that someone would do that," Griner said in a phone interview with The Associated Press on Sunday. "I was hoping that it was just a freak accident or something out of their hands, but then I heard it was arson and heard that it was someone that used to be in the program and aged out of it."
Griner got involved with the organization through a friend and did a little bit of work there.
"This is a safe zone and safe spot for LGBT community and youth. It's a place that helps so many," Griner said. "Not having a safe zone or people to talk to, or be around others in the same position is toughest thing ever."
Griner, who has been an advocate for the LGBTQ community serving as the former grand marshal of the Phoenix PRIDE parade, wasn't sure how much money she's raised through the social media campaign. The Mercury donated $1,000. She'll present a check to the youth center's executive director Linda Elliott at Phoenix's game on Sunday against San Antonio.
Related: Op-Ed: Why Are Team USA's OpenlyLGBTQ Olympians All Women?
"This is just another example of BG's thoughtfulness and compassion and humanity. She found out the award came with a donation and she said 'I'm going to try to make an impact with an organization that means a lot to me.' And it just so happened that the timing coincided with that organization and its youth center suffering loss at the hands of an arsonist," said Phoenix Mercury Chief Operating Officer Vince Kozar.
"She remembers what it was like to be the kid in need of a safe space, in need of a place to go where she wouldn't be judged by what she looked like or what her voice sounded like, and when she saw that taken away from others she wanted to do something.
"She's one of the greatest basketball players in the world and she still gets bullied every single day. This is just another way she's taking that experience and trying to turn it into something better."
Griner earned the league's community award after partnering with the Phoenix Rescue Mission for a second straight year to collect and donate shoes to the homeless as part of her second annual "BG's Heart & Sole Shoe Drive." She collected more than 500 shoes in 2016, fans and teammates donated more than 650 new and gently-used shoes to this year's drive.
Related: OutFront: WNBA's Layshia Clarendon Is a 'Rebel With a Cause'
"This year went tremendously. I'm super excited about it," Griner said. "I can't wait to do it again next year. Maybe do two drives next year during the season."
Griner currently leads the WNBA in averaging 22.3 points. She's been sidelined for two weeks with a bone bruise in her left knee and a right ankle sprain she suffered against Minnesota on July 15. She is progressing but still not sure when she'll be back on the court.
"It's going good, really good," Griner said of her rehab. "I can't wait to be back out there."
Griner doesn't expect to be on the team's upcoming road trip to Connecticut and Washington next week.
"I don't know exactly when I'll be back. Everything's going to plan," she said. "I'm hitting the weight room hard with the upper body."