There has been no shortage of news coverage surrounding high-profile reports of harassment and discrimination in the tech industry. Most notably, perhaps, was the recent coverage of a former Uber engineer who detailed in a blog post the sexual harassment she said she experienced while working for the company. And just this week, secretive Silicon Valley company Palantir settled a lawsuit to resolve charges that it discriminated against Asian applicants.
While there are anecdotes aplenty of alleged discrimination and harassment in the tech industry, a recently released study by the Kapor Center for Social Impact and Harris Poll seeks to provide analysis into how "toxic work environments" are contributing to women, people of color and LGBTQ employees leaving the sector. Among its key findings: Bullying is driving lesbian, gay, bisexual, transgender and queer employees out of tech.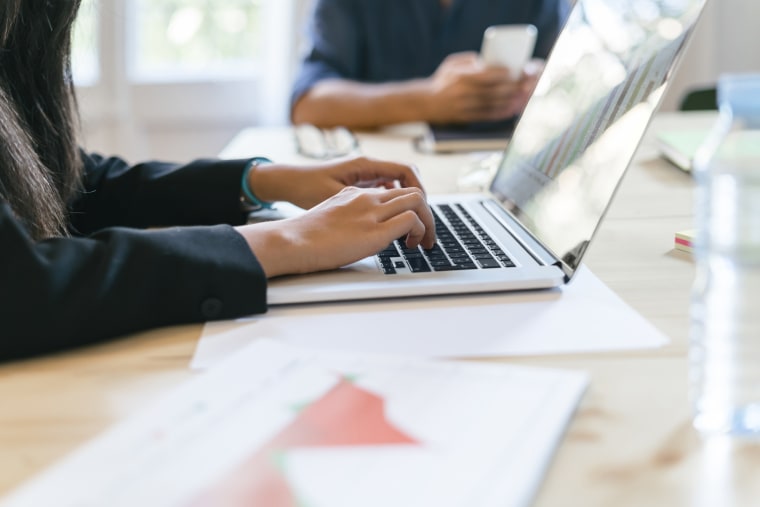 The Tech Leavers Study surveyed more than 2,000 professionals who voluntarily left a position in a tech-related industry within the last three years. It found LGBTQ employees were the most likely to be bullied (20 percent) and experience public humiliation or embarrassment (24 percent), both at significantly higher rates than non-LGBTQ employees (13 percent). Nearly two-thirds of LGBTQ people surveyed (64 percent) said bullying contributed to their decision to leave their company.
"I was grossly underpaid, and my experiences of marginalization as a minority was dismissed by my manager, whose general disrespect and maltreatment of me caused high levels of stress and job dissatisfaction," said a white, transgender engineer, who was quoted anonymously in the study.
Out & Equal Workplace Advocates CEO Selisse Berry said bullying and harassing LGBTQ people at work "isn't just wrong -- it's bad for business."
"If LGBT people are being bullied at work, they aren't able to be as productive, creative, or connected to their role and their workplace. How can our country be on the leading edge of technology if we're still functioning with a 1950s view of who is welcome in the workplace?," Berry said in a statement emailed to NBC Out.
So, what can companies do to address unfairness-based turnover in tech, which, according to the study, is a $16 billion a year problem? The report's three main recommendations are: 1) Develop and implement comprehensive diversity and inclusion strategies that start with "unequivocal leadership" from the executive team" 2) Create an inclusive culture, which includes identifying a set of core values and developing a code of conduct and 3) Develop effective and fair management processes, which include auditing compensation practices for potential biases.
It is important, however, to note that LGBTQ employment discrimination is not an issue unique to the tech industry. For example, research has shown LGBTQ people are generally less likely to be called back for job interviews, and currently only 20 states and Washington D.C. prohibit employer discrimination on the basis of both sexual orientation and gender identity.