GLAAD released its annual "Where We Are on TV" report Thursday, and the main headline was a positive one for the community: "LGBTQ Characters at All Time High on U.S. Television." However, the report, which analyzes LGBTQ representation on television, wasn't all rosy -- particularly when it comes to queer women.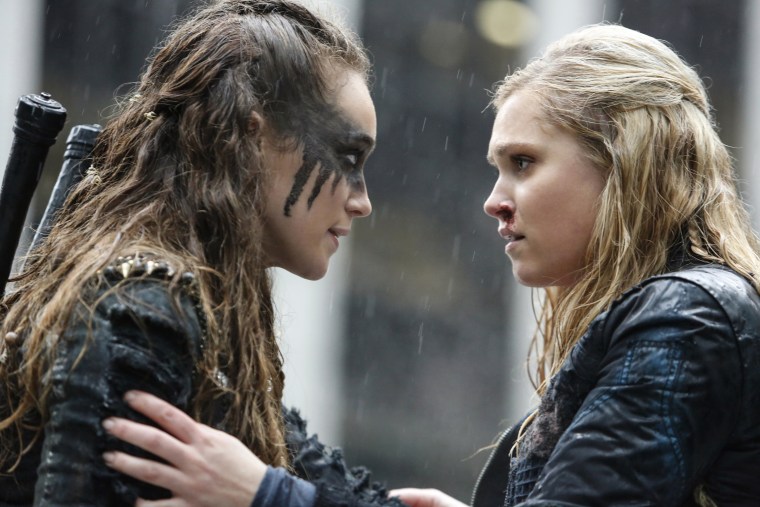 According to GLAAD's analysis, "25 lesbian and bisexual female-identifying characters have died on scripted broadcast and cable television and streaming series since the beginning of 2016."
"Most of these deaths served no other purpose than to further the narrative of a more central (and often straight, cisgender) character. When there are so few lesbian and bisexual women on television, the decision to kill these characters in droves sends a toxic message about the worth of queer female stories," GLAAD President & CEO Sarah Kate Ellis was quoted saying in the report.
"When the most repeated ending for a queer woman is violent death, producers must do better to question the reason for a character's demise and what they are really communicating to the audience," Ellis added.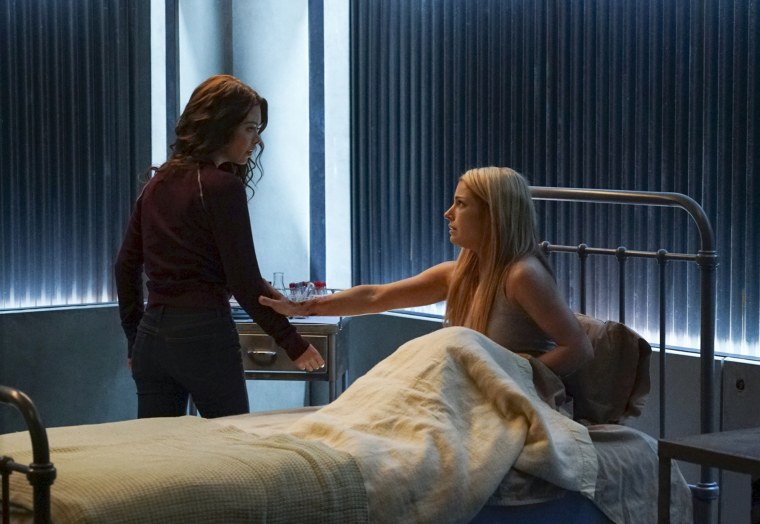 Trish Bendix, editor in chief of queer women's publication Go Magazine, attributed the deaths to a lack of understanding on the part of those creating the storylines.
"Their ideas of inclusion and diversity are often the fact that they offered up a queer character at all -- they don't put much thought going forward into what that character is about outside of her sexuality," Bendix told NBC OUT, "It's frustrating to watch the same kinds of stories -- coming out stories, love stories -- end in death, because writers aren't able to fully flesh out LGBTQ characters like they can heterosexual ones."
For close followers of the television landscape, the findings in GLAAD's report did not come as a surprise. In fact, the conversation surrounding this trope started back in March following the death of a lesbian character on CW's "The 100." Shortly thereafter, a number deaths of other queer women characters on shows including "The Vampire Diaries" and "Blindspot", spawned the hashtag #BuryYourGays.
One woman even made a Halloween costume out of the #BuryYourGays trope.
"While TV creators are more aware of this trope now, we still need to see positive change followed through on screen," Megan Townsend, an entertainment and media strategist at GLAAD told NBC OUT. "There have been more than 25 lesbian and bisexual female characters who have died since the beginning of the year, but several of those deaths happened over the summer and even into the fall season after this trope came to national attention."
Sarah Kate Ellis of GLAAD is calling on broadcast, cable and streaming networks to not only include LGBTQ characters but to put them in significant roles.
"This means having the same opportunities for romance, nuanced motivation, developed backstory, and the same odds of death."
Despite the "Bury Your Gays" trope, Bendix remains hopeful when it comes to the future of lesbian and bisexual women represented on television.
"I am hopeful that with this latest epidemic of killed off characters that TV writers are actually being more thoughtful about how they create fictional queer women and realize that it has a very real impact on the viewers who identify with them most," Bendix said.